Centre for Civic Education (CCE), on behalf of the Coalition for Equality STEP, organized three-days long seminar entitled "Discrimination in the legal framework and the Montenegrin reality – how to improve the current situation?" from 22 to 24 November 2013.
The training gathered more than twenty participants from non-governmental organizations dealing with various aspects of human rights, as well as young people interested in getting involved within the existing or establishing new non-governmental organizations in this field. Expert lecturers, through a combination of theoretical and practical approach, addressed with them legal and institutional framework in Montenegro concerning protection discrimination, with focus on legislation and institutional mechanism of protection against discrimination, as well as the legal framework and practice when it comes to the protection of rights of LGBT persons and participation of women in public and political life of Montenegro. A special part of the seminar was dedicated to the capacity building of participants in development of the project ideas and project management in this area through presentations and exercises related to the project cycle, basic information about NGO funding opportunities and available funds, logical framework matrix, filling in of the application form, with emphasis on the most common mistakes during designing and implementing the project.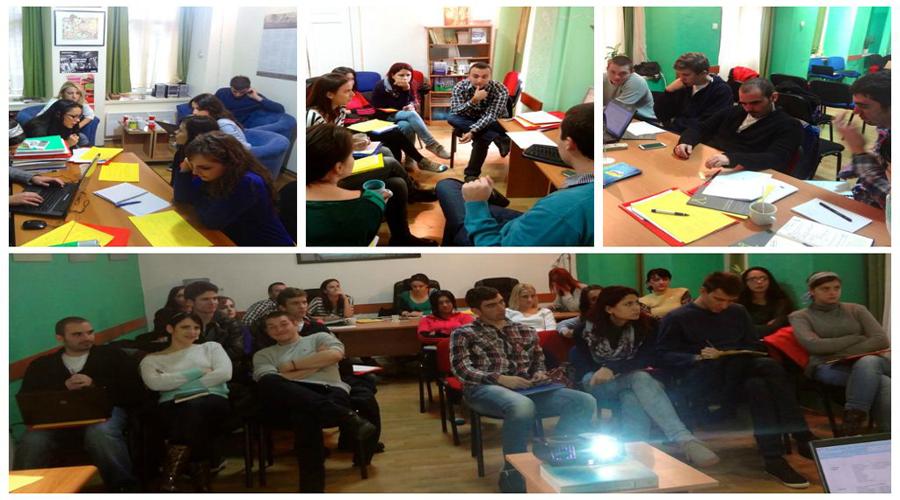 The three-days long seminar is part of the regional project "Civil Society Networking on Critical Human Rights Values in Serbia, Montenegro and Kosovo", which is financially supported by the European Commission, with the aim to provide support to civil society organizations in the three neighboring countries of the Western Balkan countries in addressing common challenges in violations of human rights and networking to consolidate political and legal solutions for these issues. More specifically, the project activities are related to improving the position and rights of the LGBT community, empowerment of women participation in political and social life, as well as monitoring of prosecution of cases of discrimination.
The project is implemented by the Coalition for Equality STEP consisting of: Lawyers Committee for Human Rights – YUCOM, Belgrade Center for Human Rights, CHRIS – Network of the Committees for Human Rights in Serbia, Gay Straight Alliance of Serbia, Humanitarian Law Center Kosovo, Youth Initiative for Human Rights Kosovo, Centre for Civic Education (CCE) and the LGBT Forum Progress from Montenegro.
Tamara Milaš, project associate at CCE