Centre for Civic Education (CCE) has today presented analysis What type of Government organization do we need?, which is a part of regular activities of CCE within the subprogramme Accountability and Transparency of Authorities.
Svetlana Pešić, CCE programme associate, has pointed out that "organization, functionality and transparency of the executive branch is dominantly affecting the quality of political decisions, and consequently the quality of life of all citizens expressed through good housekeeping attitude of authorities towards resources and public interest".
"What type of Government does Montenegro need? What is the role of inner cabinets, what are their advantages and disadvantages? How much does it cost us having members of Governments and advisers of the inner cabinet? How can we reach an effective organization of the government that is resposible to citizens? were some of initial questions that have motivated Centre for Civic Education's (CCE) team to reflect on existing system of the Government's organization in Montenegro, by using a comparative analysis of certain countries in our vicinity, as well as EU member states, but also of those who are neither, but, due to other reasons, they can serve as role model to Montenegro. We have compared the example of Montenegro to Serbia, Croatia, Slovakia, Germany and Iceland. Also, CCE will give recommendation of new organization of Government of Montenegro that can be useful also to actors that will in October 2016 participate in parliamentary elections", added Pešić.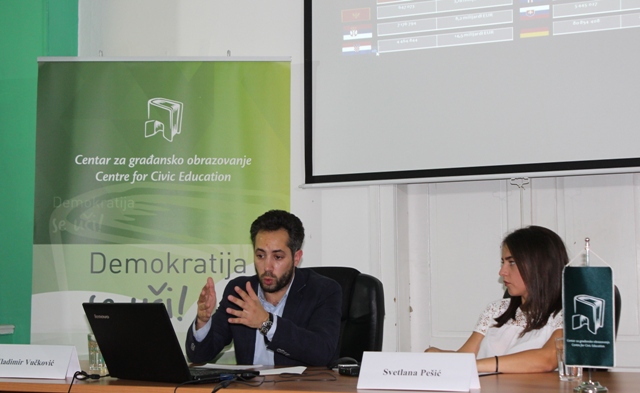 »