Centre for Civic Education (CCE) announces call for VI generation of interns. Programme of internship lasts for two months, from 23 October to 23 December 2017, with a possiblity of extending cooperation on various grounds.
We invite you to apply for following programmes:
Democratization and Europeization – 1 position
Human Rights – 1 position
Active Citizenship – 1 position
THE CALL IS OPEN TO ALL WHO WISH TO:
Acquire experience that will help them in choosing a future occupation;
Become acquianted with the concept of project management and methodology of work in NGO sector;
Be a part of organization of conferences, seminars, workshops, panels, festivals and other events in the area of democracy, European integration, human rights and active citizenship;
Establish contacts with representatives of institutions, domestic and international organizations, as well as decision makers from area they opt for;
Learn about the concept of teamwork;
Wish to help in implementation of initiatives for the welfare of comunity that we all live in.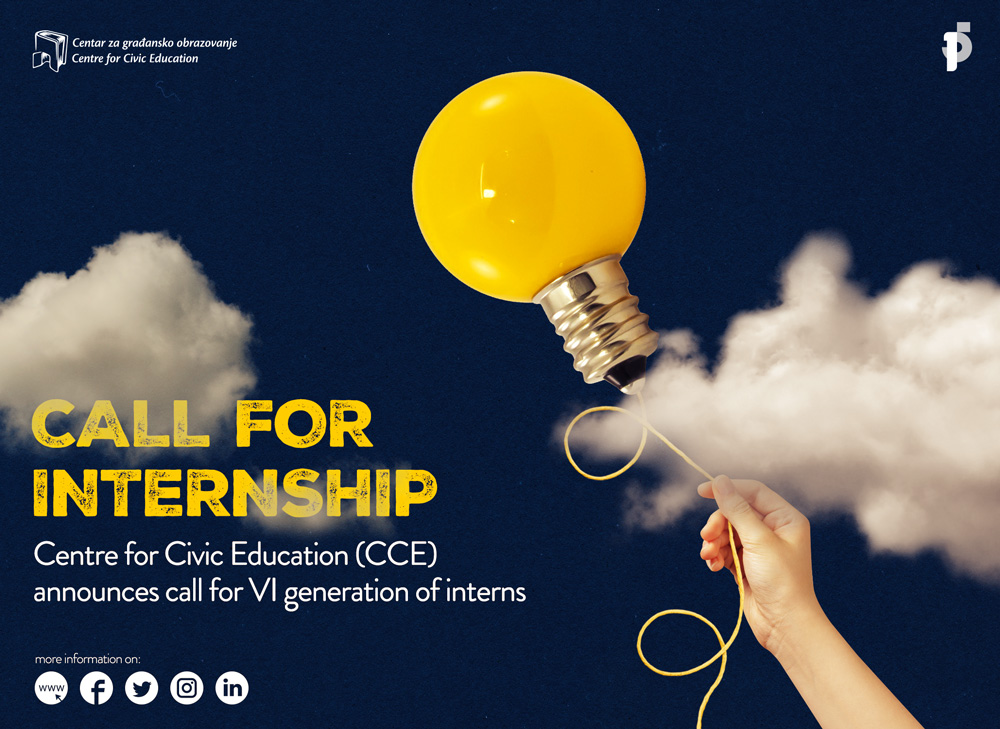 »