Centre for Civic Education (CCE), within the framework of the project Through Education to Human Rights! supported by the Commission for the allocation of part of the revenue from games of chance, organised a conference titled Road to efficient education for human rights – dilemmas and solutions.
Daliborka Uljarević, CCE Executive Director, opened the conference by reflecting on the importance of education for the development of culture of human rights and active citizenship. She assessed that «there can be no real breakthrough or sustainable democratic development in any society without the active, conscious and politically educated citizen who knows how the society in which s/he lives and creates, functions, what are his/her rights and duties, and how s/he can affect social change. »
Prof. dr Radovan Radonjić, academic, has reminded of Platon who saw the difference between man and state only in volume. "Man defines the state. Hence, we need to ask ourselves individually, what is it that we bring to the state from which we expect protection, and rightfully so when we need the protection and help. I think that we are weak in that regard. We need to think more how to constitute ourselves a state tailored to standards of socieites which we will increasingly have to abide, while the road to such state is quite long and serious", Radonjić emphasised. He also reminded of the issue of insufficient social responsibility: "Each of us would like to have his/her own direction, but none of us is prepared to take up the responsibility and steer in that direction. In the battle for highest and most important goals we can be often unworthy and adulating." Radonjić indicated that the core of many of our challenges lies in the education system as much as in permeating interests, and underlined the importance of education for democratic society.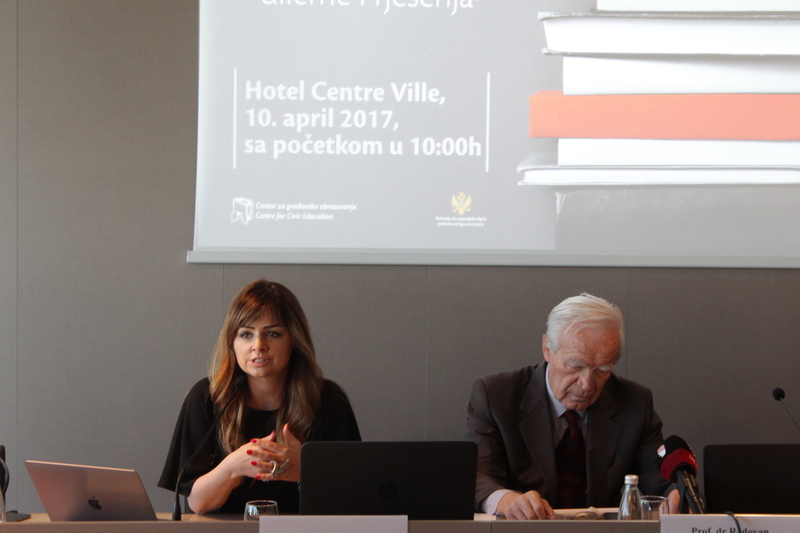 »