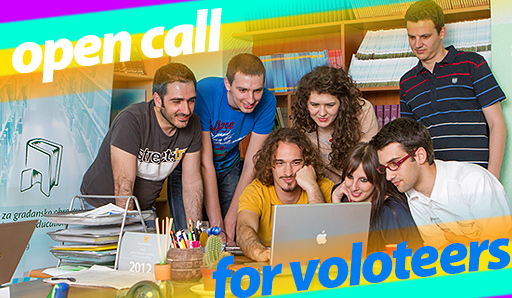 You are young and you want to …
Learn does how one of the most successful NGOs in Montenegro work
Help us with your ideas and creativity
Experience the beauty of volunteering
Develop your confidence and your skills
Gain new friends, get acquinted with other countries and different cultures
Learn what teamwork means
Assist within projects for the good of the community in which we are leave
Acquire an experience which will surely help you when choosing a future profession
… In brief – you work, learn, socialise, chane yourself and the worls around you! Sounds tempting, right?
If you agree, and have free time, the motivation to work and a desire to dedicate your energy to social activism, we invite you to join us and become our volunteer.
At the end of the volunteering stage, which is done though our programmes Democracy, Human Rights, European Integration and Active Citizenship, you will get a certificate and the possibility of further development at the Centre for Civic Education!
Application (CV + motivation letter) can be sent to info@cgo-cce.org until 20 September 2012