Centre for Civic Education (CCE) has organized the work of the XIX generation of the School of Human Rights, from 27 to 30 November 2014, at the Hotel Residence in Miločer, with the support of the US Embassy in Montenegro, through the project "Youth build Montenegro".
School was attended by 26 pupils from high schools from Podgorica, Bar, Cetinje, Žabljak, Pljevlja, Bijelo Polje, Plav, Danilovgrad, Gusinje, Tivat, Budva, Plužine and Nikšić. During the four-day intensive curriculum, participants had 23 sessions in the form of lectures, workshops, forum theatre, film screenings, practical work in groups etc, with the objective to provide them with knowledge about the contemporary concept of human rights, development of the idea of human rights, legal and institutional mechanisms for protection, culture of human rights, principles of tolerance, solidarity, non-violent communication, as well as specific issues related to discrimination (especially marginalized groups), dealing with the past, multiculturalism, democratic participation of youth and corruption in education.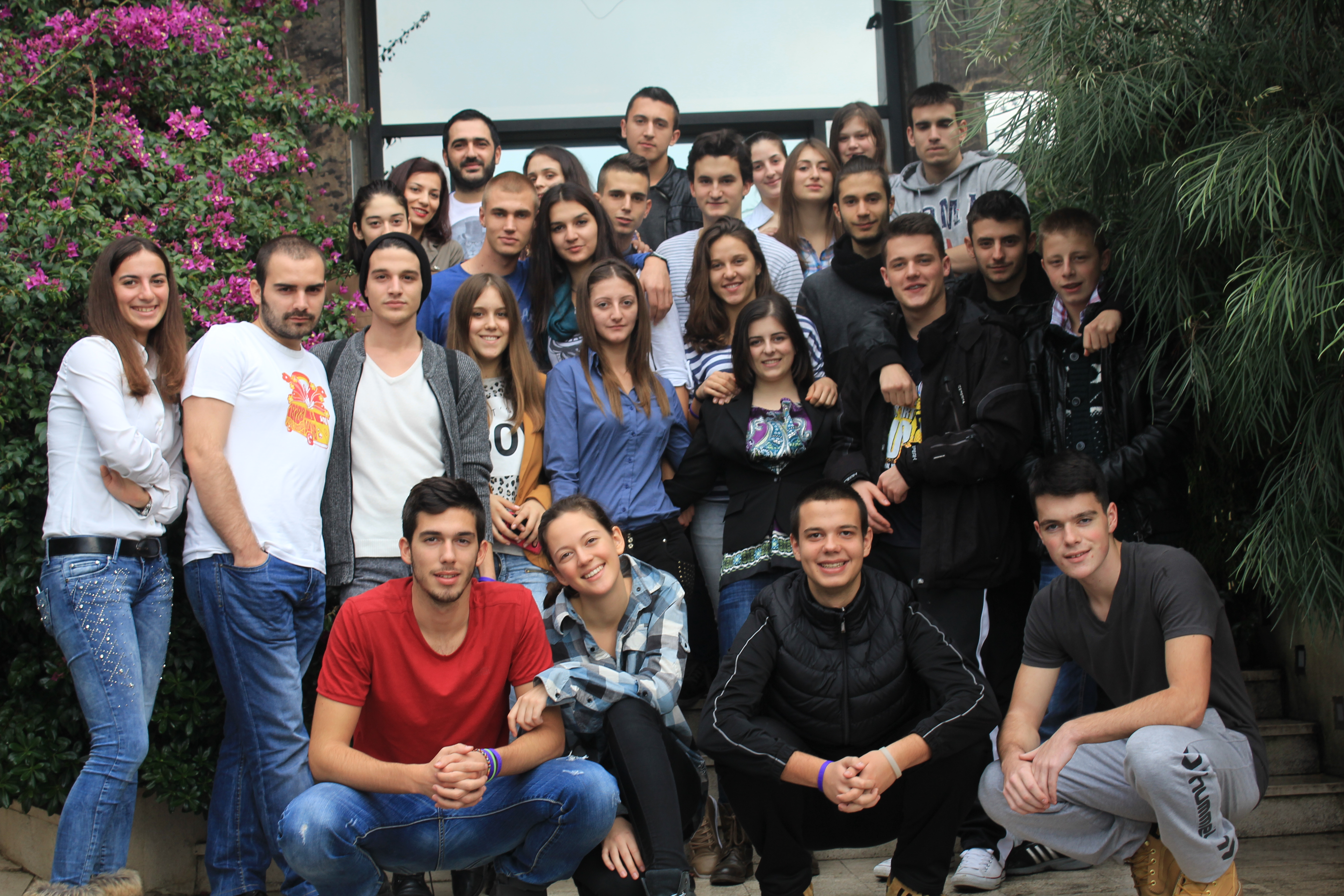 Lecturers at the School came from different areas of activity: Tea Gorjanc Prelević, executive director of Human Rights Action, Danijel Kalezić, President of the Managing Board of the Montenegrin LGBTIQ Association "Queer Montenegro", Marijana Laković Drašković, human rights expert, Wanda Tiefenbacher, vice president and manager of the Department for International Cooperation and Public Relations of the International Association of Political Science Students, Andrija Đukanović, programme coordinator at the Roma Education Fund, Maja Raičević, executive director of the Centre for Women's Rights, Dragoljub Duško Vuković, editor of the PCNEN, Marina Vujačić, executive director of the Association of Youth with sisabilities of Montenegro, Tamara Milić, psychologist, Saša Mijović, executive director of the NGO 4 Life, Petar Đukanović, programme coordinator at the CCE, Miloš Knežević, CCE Youth Group coordinator, Tamara Milaš, programme associate at the CCE and spokesperson for Coalition for RECOM in Montenegro and Dragana Tripković, executive director of the ATAK.
The School, in addition to broad theoretical and practical knowledge about concept of human rights, also affirms the culture of human rights, inspiring and motivating young people to advocate for their rights, and for the rights of those who are unable to do it themselves, as well as empowering them to have a more direct impact in society in the future. Participants will during December visit some of the institutions that are crucial to protection of human rights and acquire diplomas. In addition, a support will be provided to participants in order to transform their own ideas into concrete activities aimed at improving human rights in their local communities.
Petar Đukanović, Programme Coordinator