By screening of films The Unforgiven, of Danish director Lars Feldballe-Petersen and A Man of Integrity, of Iranian director Mohammad Rasoulof in Cinema Boka in Kotor, last night was completed eighth edition of FAST FORWARD Human Rights Film Festival 2017, under slogan QUESTIONING BORDERS, that was organized by Centre for Civic Education (CCE), in cooperation with partners.
FAST FORWARD Human Rights Film Festival, now already a tradition, was opened at the International Day of Human Rights, 10 December in CIC 'Budo Tomovic' in Podgorica. On this occasion, awards were given for affirmation of human rights and civic activism to an informal civic initiative for preservation of Boka – Bokobran, in the category of organization, and post-humously to Milan Saranovic, in the category of individual.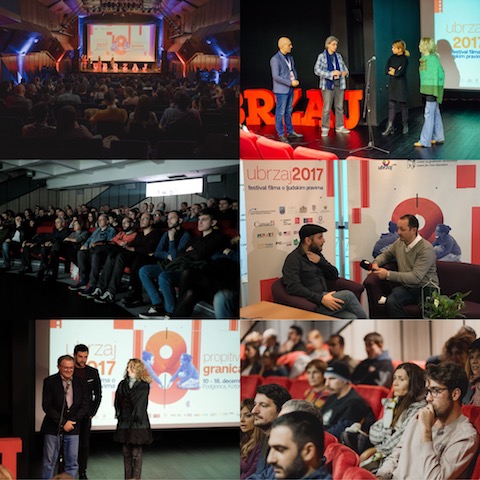 During previous seven days, Montenegrin audience had an opportunity to premierely see 15 films that in various manners deal with thematic of human rights and question borders in ourselves and around us when it comes to sensitive issues of human rigths. FAST FORWARD 2017 brought so far the richest selection of films of most recent production that collected numerous nominations, recognitions and awards at festivals all around the world, such as: CPH:DOX, Sarajevo Film Festival, Brunswick International Film Festival, Chicago International Film Festival, Venice Film Festival, Haifa International Film Festival, Toronto International Film Festival, Zagreb Film Festival, Movies That Matter International Film Festival, Chicago International Film Festival, Cannes Film Festival, Tribeca Film Festival, BELDOCS and many others. Many of them have just begun their festival life and such awards are imminent for them.
Guests of this year's FAST FORWARD Human Rights Film Festival were: Goran Bogdan, protagonist of the most waited Croatian film Agape and producer Stanislav Babic, then director of the Macedonian film Amok, Vardan Tozija, but also crew of the film Between Borders – director Jelena Gavrilovic, editor Natasa Pantic and producer Igor Mitrovic.
FAST FORWARD was organized from 10 to 16 December 2017 with central programme in Podgorica in PI CIC 'Budo Tomovic' from 10 to 14 December and with accompanying editions in Berane 11 and 12 December in Centre for Culture and in Kotor from 15 to 16 December in Cinema 'Boka'. An additional screening, as per request of audience, was organized on 15 December 2017 in Bar in the high school 'Niko Rolovic' and there will be one more organized in Berane.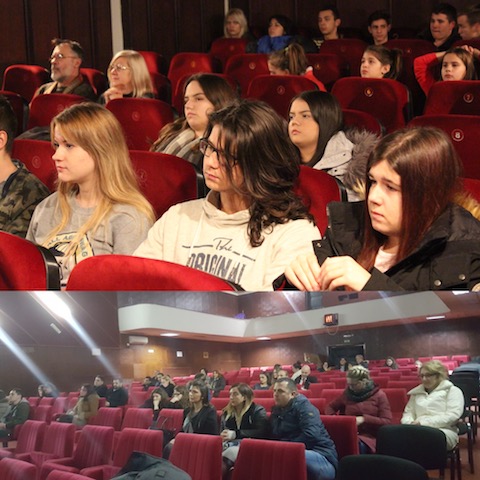 This year's edition of the Festival was organized with the support of Commission for Allocation of Part of Revenues from Games of Chance of Government of Montenegro, Canadian embassy, foundation Heinrich Böll, embassy of Italy, embassy of Israel, embassy of USA, as well as companies Metropolis, Studio Mouse, Post of Montenegro, PG Taxi and Compania de Vinos Montenegro. Partners of the Festival were PI CIC 'Budo Tomovic', BELDOCS, Sarajevo Film Festival, CC 'Nikola Djurkovic' from Kotor, Municipality of Kotor, Municipality of Berane and Centre for Culture Berane, while media sponsors were public service RTCG (TV and portal) and Vijesti (newspaper and portal).
FAST FORWARD 2018 will be held in the same period in December 2018.
Milos Knezevic, director of FAST FORWARD Human Rights Film Festival