Twenty-six years since the war crime of deportation of Bosnia-Herzegovinian refugees was marked via memorial gathering in front of Police Station of Herceg Novi, still without criminal justice for victims, without monument, without a remembrance day or the apology of police for unlawful arrest of civilians and their extradition in a manner of hostages to army of Bosnian Serbs in May 1992. Of at least 66, and according to some assessment even more than 80 deported civilians, mostly Muslims, from the collection centre in Herceg Novi, only 12 survived.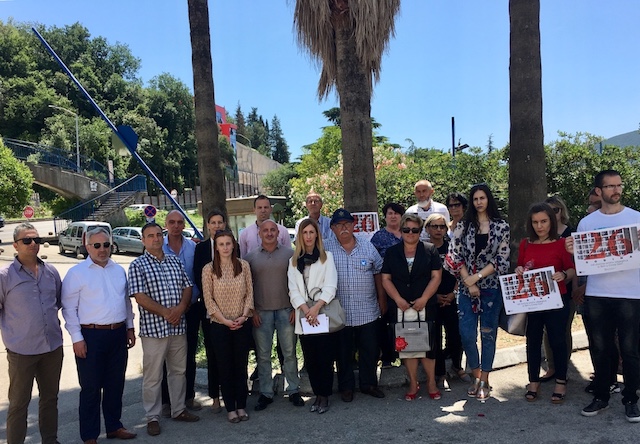 This is 14th memorial gathering via which the unofficial Montenegro pays tribute to victims of this war crime, and it is 9th gathering in front of the police centre in Herceg Novi, whereat the memorial for victims is requested to be built.
Montenegro has also this year demonstrated that there are people who do not allow these victims to be forgotten, who persistently demand from the authorities to determine the individual criminal responsibility and to establish a decent memorial for all victims in order to prevent new crimes.
The gathering was organised by non-governmental organisations Human Rights Action (HRA), Centre for Civic Education (CCE) and Centre for Women's and Peace Education ANIMA, and it was supported by the Council for Civilian Control of Police Work, with participation of also representatives of political parties: Liberal party – Vido Drasković, SDP – Dragan Simrak, URA – Nikola Radman, Social-democrats – Tatjana Fanfani as well as President of the Municipality of Plav Orhan Sahmanovic.
Ms Nedziba Bajrovic, whose husband Osman Bajrovic was a deportation victim and whose remains are still not found to this day, also attended the gathering. The gathering was also supported by the letter of Hava Bosno, Bahrija and Hazbija Begic, also wives of perished victims of deportation, who live in Sweden.