Centre for Civic Education (CCE) has organized performances, from 11 to 13 March 2020, in three Montenegrin municipalities, to point to the issue of corruption at the local level. In Pljevlja, Budva, and Podgorica, through artistic provocation, it was symbolically indicated to the problems of these cities with their common denominator – corruption.
The objective of this addressing of corruption through socially engaged art was to rise the interest of the widest structure of citizens through models, sound and pictures that pass by us every day, similarly as corruption passes by us and leaves everlasting damage, unlike art.  Citizens are those that must be active in the process of construction of an efficient and transparent system. To achieve the desired results in the fight against corruption, a synergy of the system is required from one side, and civil society and active citizens from the other side.
The first performance was held in Pljevja, on 11 March, focusing on the perennial issue of pollution in that municipality and lack of solution for improvement of the quality of air. For one hour, a van passed through the city with the project logo and fog machine with sounds of the water in the background.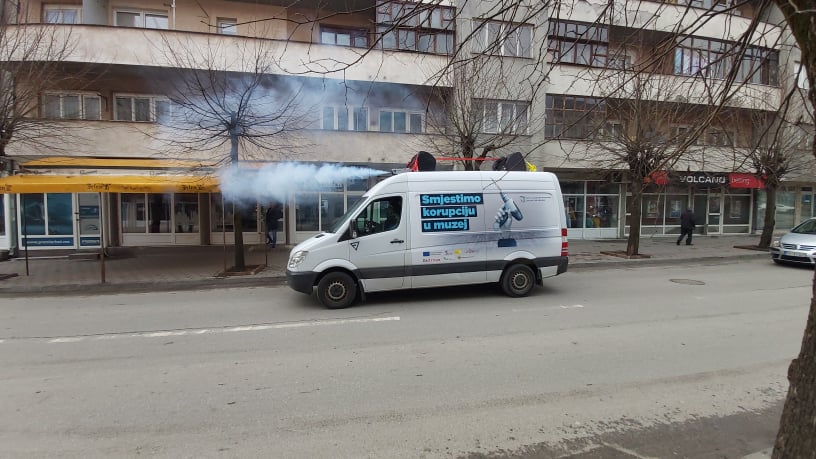 A day later, on 12 March an artistic performance was held in Budva with the spotlight on Illegal construction that devastated the metropole of Montenegrin tourism. The van was now decorated with a big wall in construction, linking that with continued efforts of investors to take up even the last green surface in Budva.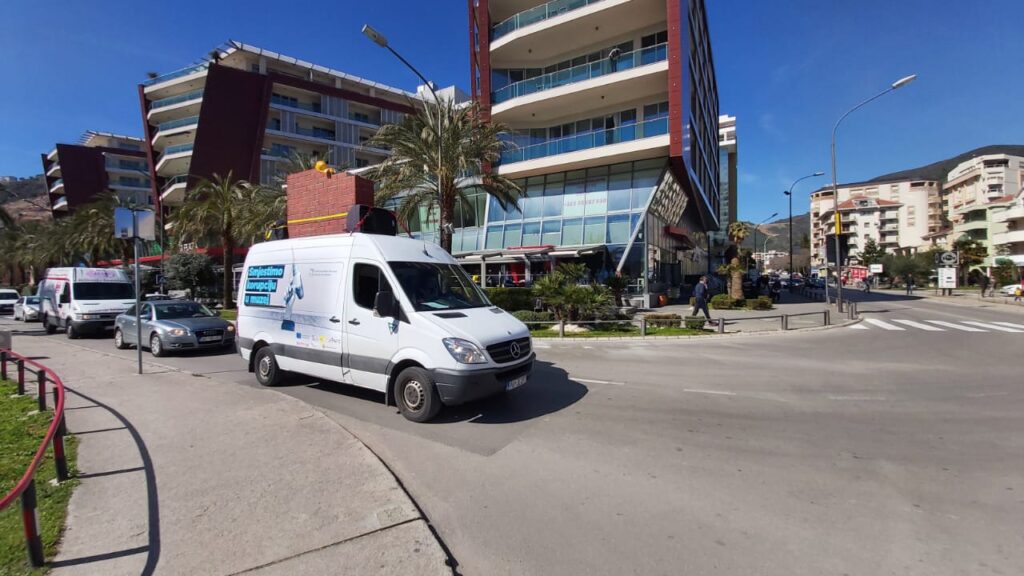 The third and final performance was organized on 13 March in Podgorica. A van passed through Podgorica with a drill on its roof and blaring sounds of a big drill. This was done to indicate the endemic corruption and its connection with the aphorism "money drills where the drill can't".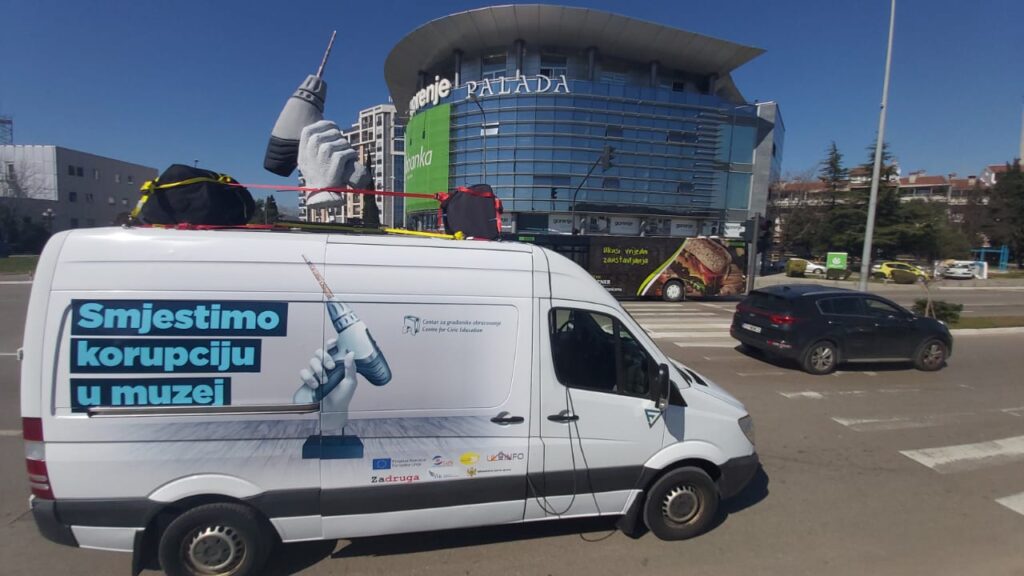 The performances were designed for the project Let's put corruption in the museum! by Nikola Ljuca, director.
The project "Let's put corruption in the museum!" is implemented by the CCE in partnership with nongovernmental organizations Center for Monitoring and Research (CeMI), Bonum from Pljevlja, Ul-Info from Ulcinj and Za Druga from Petrovac, in association with the AntiCorruption Agency, and with the support of the EU Delegation of to Montenegro and the Ministry of Public Administration.
Vasilije Radulović, Programme associate