From 24 to 27 September 2020, the Centre for Civic Education (CCE), with the support of the Ministry of Human and Minority Rights, has organized, in Andrijevica, the work of  XXV generation of Human Rights School which has been successfully attended by 21 high school pupils from 13 Montenegrin municipalities.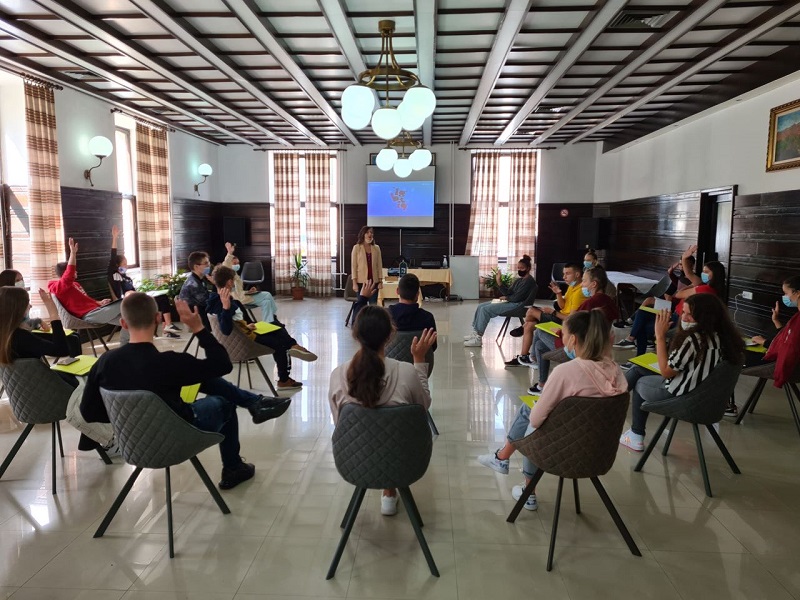 Four-day interactive studying about human rights aimed to familiarize the youth with the modern concept, the history and development of human rights, as well as mechanisms for protection from discrimination and violations of human rights, with reflection to the marginalized groups and especially LGBTIQ people and the deconstruction of prejudices that limit their genuine inclusion in the society. The programme also emphasized peer interaction, prevention of radicalization and violent extremism. The work was a combination of lectures, workshops, movie screenings, "live libraries", group exercises, debates, and plenary discussions.
The lecturer at the Human Right School and the Executive director of Pedagogical Center of Montenegro,  Prof. Dr. Biljana Maslovarić, who familiarized the participants with concepts of peer interaction and peer violence, concluded that the coronavirus pandemic has brought an increase in violence that targeted all marginalized groups, especially children, youth and women. "In that respect, we all have a duty, and the actions of the non-governmental organizations are crucial as well, to work with educational institutions and make sure that we are in the right direction when it comes to solving these problems and preventing discrimination and violence", she stated. She also underlined the importance of continuing education. "I appreciate the effort put in by CCE to influence these kinds of deviant forms of social problems, Human Rights School is a good model to approach this issue with", Maslovarić concluded.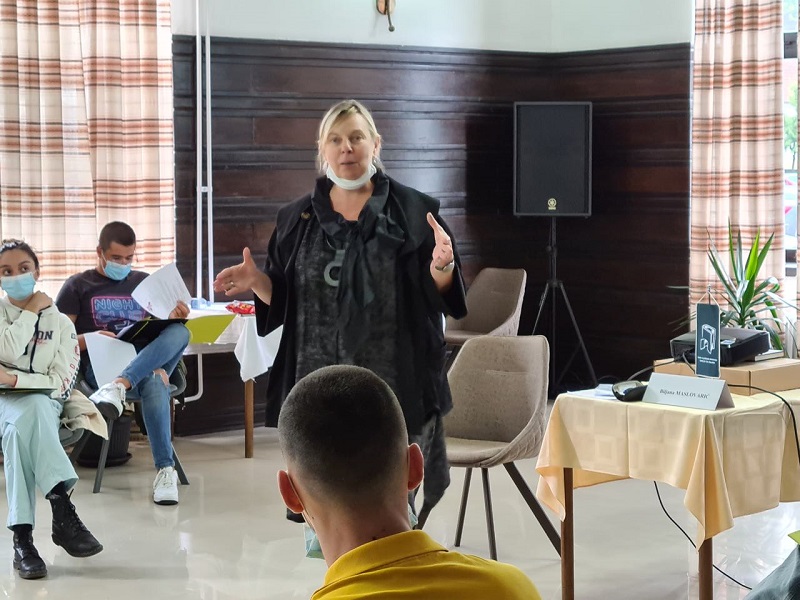 Lecturer at the School, Petar Đukanović from the Legal Centre of Montenegro reminded everyone that protection of human rights does not just depend on legal framework and institutions. "The youth that understands the importance of human rights violations, discrimination and that nurtures the values of tolerance plays a crucial role. This is where education is necessary, and not just in the aspect of informing about the facts but also in creating space for youth to discuss, engage critically and actively participate in the creation of the culture of human rights … Hence, informal education, like Human Rights School organised by the CCE, is so important", says Đukanović.
"We know that we are all the same, but it is too bad that we are not all equal. We are equal, and the differences between people which result in their discrimination do not exist in reality but only in our heads. If more people knew their human rights and how to defend them, the world would be a much better place", says the participant of School from Andrijevica Marko Vulević, who is also the pupil of the Gymnasium "Panto Mališić" in Berane.
The participant from Nikšić, Milica Damjanović, also the pupil of The first vocational high school, noted that "the status of human rights in Montenegro does not meet the requirements of a well organised society". She added that she considers herself to be an active member of society. " I am often a witness to the fact that human rights are violated and that society is not ready to accept differences, regardless if these are based on religion, nation, or sex. My motivation is to challenge myself and my own beliefs,  as well as to embody the change I want to see in my environment".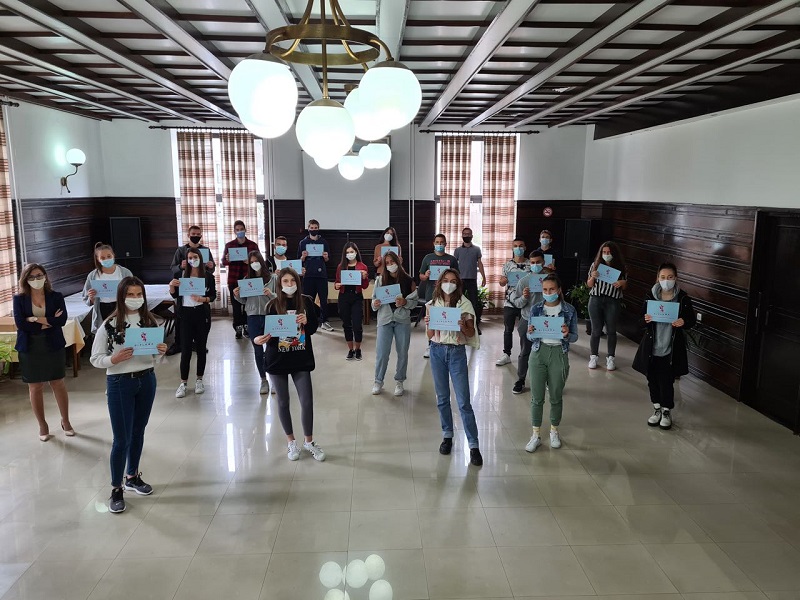 The lectures of the XXV Human Rights School were activitsts and experts for human rights in Montenegro.   The School gathered high schools from 13 municiaplities in Montengro –  Pljevlja, Bijelo Polje, Berane, Andrijevica, Rožaje, Danilovgrad, Nikšić, Tuzi, Podgorica, Bar, Ulcinj, Kotor and Budva. The XXV generation of Human Rights School was successfully attended by: Katarina Terzić, Samira Sijarić, Mihailo Labović, Stefan Bošković, Marko Vulević, Amar Fetahović, Vladana Vukobrat, Milica Damjanović, Šejla Purović, Vladimir Ivanović, Gabriela Pobrić, Iva Ilinčić, Luka Vemić, Nađa Kaluđerović, Petar Rakočević, Saša Živaljević, Teodora Senić, Dimitrije Pavlović, Diandra Kočan, Dora Ljutić and Matija Svorcan.
Željka Ćetković, Active Citizenship Programme Coordinator