Representatives of the Human Rights Action (HRA), the Centre for Civic Education (CCE), the Centre for Anti-discrimination EQUISTA, the Women's Safe House (WSH), the Centre for Women's Rights and the NGO 4 Life delivered today over 600 titles to the IECS within the action "Donate a book to the women section of the Institute for execution of criminal sanctions (IECS)", which included participation of a large number of citizens.
Non-governmental organizations that were represented as follows – on behalf of the HRA Boris Vukašinović, on behalf of the CCE Vladimir Vučković, Vučić Ćetković and Jelena Jovanović, on behalf of the Centre for Anti-Discrimination EQUISTA Janko Adžić, on behalf of the Centre for Women's Rights Ana Jaredić, on behalf of the NGO 4 Life Jelena Raičević, today visited the IECS, discussed with the IECS management, and then visited the women's prison where they delivered the books to prisoners.

On this occasion, also the brochures were delivered to prisoners, »Short guide of rights and obligations of prisoners«, which was developed by the non-governmental organizations HRA, CCE, EQUISTA and WSH in cooperation with the Ministry of Justice as part of the project »Monitoring of human rights in closed institutions in Montenegro«, which was funded by the EU and the German Embassy for two years, and ended in March this year. During the implementation of this project, it was noted that women's prison in particular has a small number of books, which prisoners also complained about.
After a warm welcome and gratitude expressed for the books collected, the director of the IECS Miljan Perović has, in the Administration building of IECS, provided the NGO representatives with a detailed information about the work of IECS, the duties that people have during their stay in the institution, and everyday problems that IECS is facing. On behalf of the NGOs that were collecting books Vladimir Vučković (the CCE) addressed, emphasizing the importance of continuing communication and cooperation of the IECS and the civil society, noting that this action represents an excellent basis for further development of relations, but also an example of small actions which lead to improvement of the position of persons who are situated in the IECS.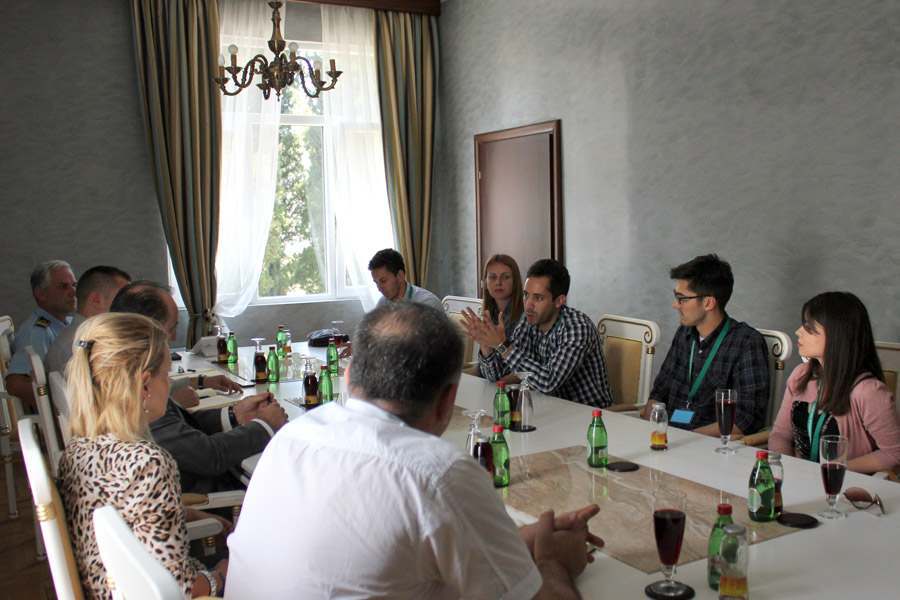 After the meeting with the director of the IECS, the NGO representatives proceded together with executives of the IECS to the women's part of the IECS, where they had a chance to talk to the 18 inmates, how many currently are in the IECS, and to learn about the conditions in which they serve their sentences. They were very delighted with the books.
Vladimir Vučković, Programme Assistant