Centre for Civic Education (CCE) and Institute Alternative(IA) organized today in The Great Hall of the Centre for Culture in Kolašin panel discussion on ,,Preconditions for Transparent Employment at the Local Level", within the project Corruption on the local level – zero tolerance.
Panel discussion started with introductory speech of Boris Marić, senior legal adviser at the CCE, who presented previous results of the project and stressed that it aims at strengthening the role of civil society organizations, local governments and authorized state bodies in policy development, monitoring and implementation of campaigns for reduction of corruption in local communities in Montenegro. In addition, he stated that ,,issue of particular units which govern human resources in local administrations should be analyzed as an important problem, having in mind numerous and continuous manipulations when it comes to employment at the local level in Montenegro".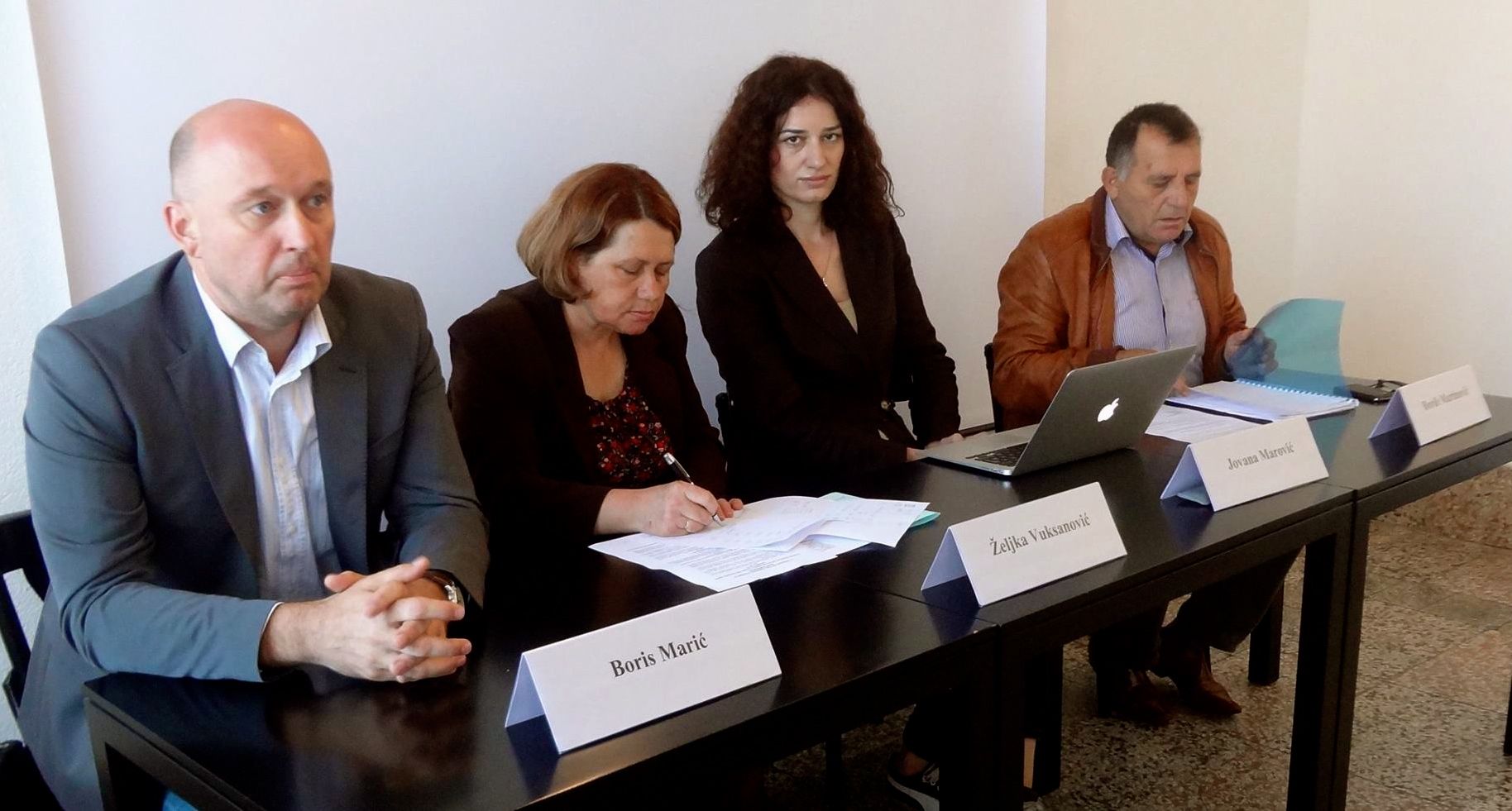 On behlaf of the Secretariat for General Administration, Municipality of Kolašin, spoke its Secretary Veselin Vukić. He gave an overview of the state of affairs related to employment in the Municipality of Kolašin and agreed that rationalization and reform are necessary in order to increase transparency of employment at the local level. Also, he pointed out that authority of the Chief Administrator and the Secretariat regarding particular units which govern human resourcesis very important when it comes to employment at the local level.
Jovana Marović, Research Coordinator in the IA, while speaking about prerequisites for transparent employment at the local level, emphasized that conditions for the implementation of the Law on Civil Servants still haven't been fulfilled. "It is necessary to rationalize number of employees, to establish particular units for governing human resources, to create conditions for long-term planning of human resources, as well as for transparent procedures of employment", concluded Marović.She reminded of the fact that there is redundancy in all local governments, as well as disbalance between delegated tasks and number of employees in local governments.
ŽeljkaVuksanović, councilor of the Socialist Democratic Party (SDP) in the Assembly of Municipality of Kolašin, shared the experience of opposition in the fight against corruption and against non-transparent employment in that Municipality. Also, just like the other panelists, she stressed that the rationalization of the number of employees is necessary in Kolašin.
The project ,,Corruption at the local level – Zero tolerance" is implemented by the Centre for Civic Education (CCE) in cooperation with NGO Institute Alternative from Podgorica, NGO Bonum from Pljevlja and NGO Nada from Herceg Novi, while it is supported by the EU through the EU Delegation in Montenegro within IPA 2011, with co-financing of the Royal Norwegian Embassy.
Svetlana Pešić, Programme Associate