Delegation of the Centre for Civic Education (CCE) today paid a visit to the isle Lastavica and laid flowers to commemorate victims and prisoners who were in that camp during World War II, among whom the majority was from Boka Kotorska bay.
Camp on isle Lastavica, better known as Mamula, was disbanded after Italy surrendered on 14 September 1943, 72 years ago, and each September a commemoration is held in the memory of crimes which took place on Mamula.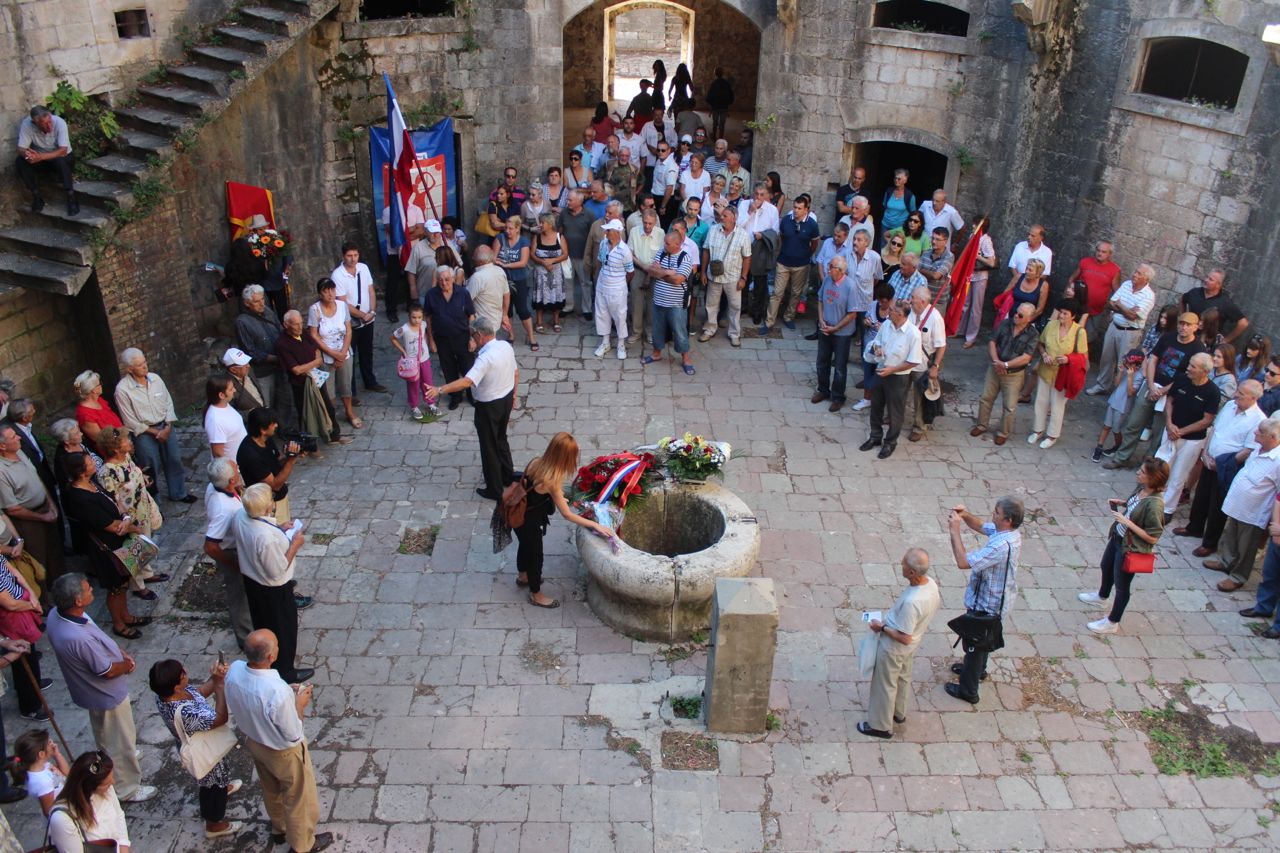 The state of Montenegro has the obligation towards the victims and achievements of antifascist struggle, as well as to protect this location in an adequate manner and mark the place of suffering. In that respect, CCE proposes the establishment of Memorial centre Mamula as a genuine trademark and permanent commemoration to victims, but also as a reminder for all future generations of crimes that took place there.
Mamula is just one of the places on Montenegrin territory, where war crimes took place during World War II. It should be a part of the educational system and special offer within the educational tourism, as well as other similar places of suffering. This would stimulate the development of culture of human rights in Montenegro, and it would also provide the opportunity to foreign tourists to learn about the history and antifascist struggle of this area.
Entire Montenegrin society, especially the institutions, are obliged to remember the crimes against innocent civilians which took place during wars on the territory of Montenegro, as well as to work on the development of culture of remembrance and respect, recognition and compassion with all the victims, so that the committed crimes are never forgotten and to prevent them from ever happening again.
CCE will continue to conduct activities in order to develop the culture of remembrance, as well as of commemoration and peace-strengthening, on its own or as a referent organisation of Coalition for RECOM in Montenegro. The visit to isle Mamula was organised precisely in this context.
As in previous years, visit to isle Mamula and the commemoration was organised by the Organisation of fighters of People's Liberation Struggle 1941-1945 from Herceg Novi.
Tamara Milaš, Programme associate at CCE and spokesperson of Coalition for REKOM in Montenegro