Centre for Civic Education (CCE) organised the main part of curriculum of XXI generation of Human Rights School, in hotel Residence in Miločer, from 22 to 25 October, with the support of UK Embassy in Montenegro, within the framework of project "Youth Build Montenegro".
XXI generation of Human Rights School gathered 23 high school pupils from eight Montenegrin municipalities: Podgorica, Bar, Cetinje, Kolašin, Pljevlja, Plav, Rožaje and Tivat.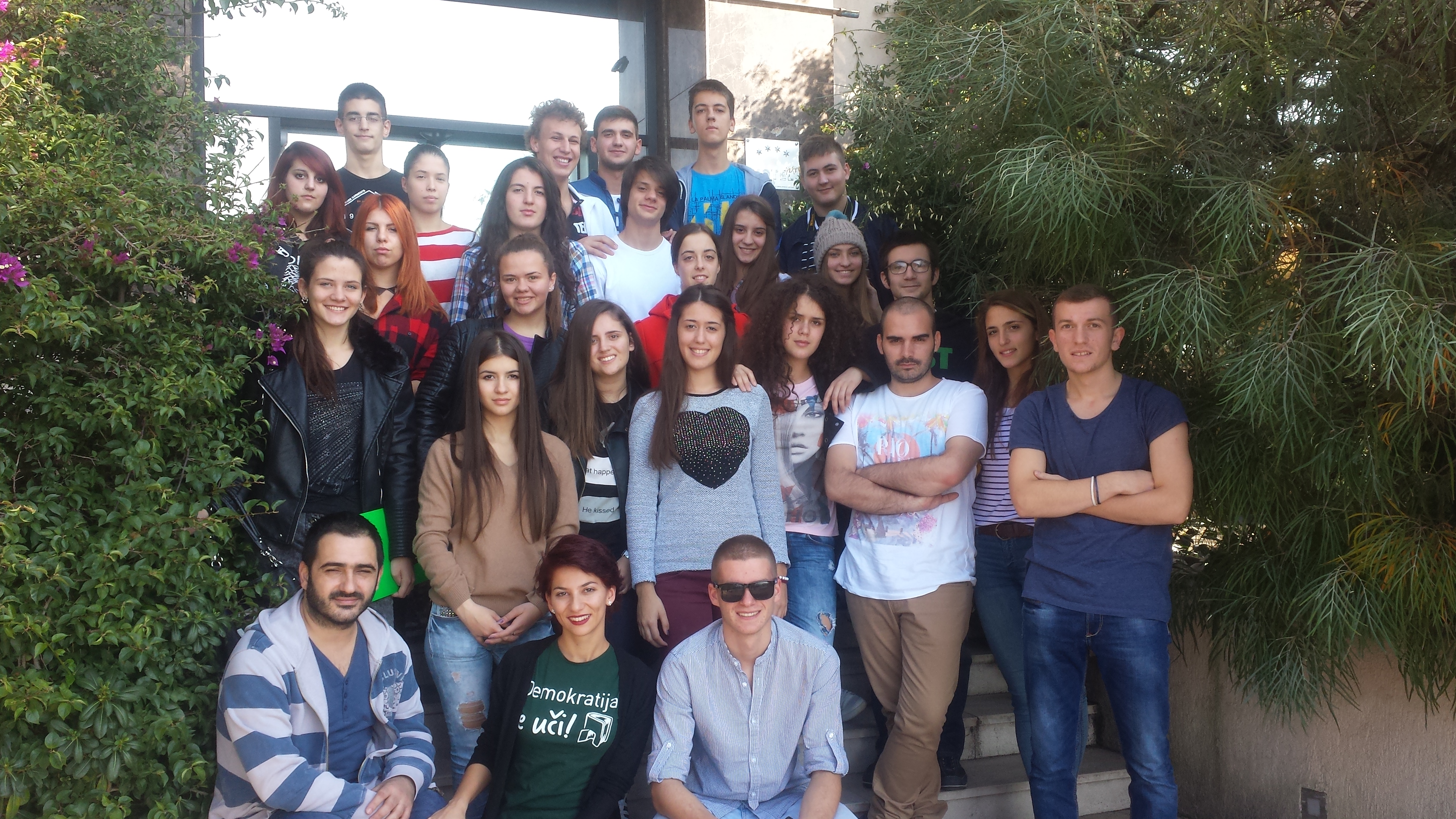 Four-day long intensive programme consisted of 21 session in the form of lectures, workshops, movie screenings, group work, etc. through which participants were educated on the concept of human rights, starting from the history of the idea, through the development of human rights generations, legislative and institutional framework, to special review on the issue of discrimination, marginalised groups, multiculturalism and tolerance in Montenegro, but also on the contemporary challenges which young people face, corruption in education and nonviolent communication. Additionally, high school pupils studied the modalities of youth work and activism and had the chance to develop ideas for actions which they will be able to implement in their local communities and schools with the mentor support of the CCE project team.
Lecturers in XXI generation of Human Rights School were Sergej Sekulović, Executive Director of Centre for Civil Freedoms, Danijel Kalezić, President of Managing Board of Montenegrin LGBTIQ Association "Queer Montenegro", Dragoljub Duško Vuković, Founder of portal PCNEN, Andrija Đukanović, Programme Coordinator of Roma Education Fund, Marina Vujačić, Executive Director of Association of Youth with Disabilities, Maja Raičević, Executive Director of Centre for Women's Rights, Milka Tadić Mijović, Director of weekly «Monitor», Tamara Milić, Psychologist, Petar Đukanović, Programme coordinator for Human Rights at the CCE, Miloš Knežević, Coordinator of the CCE Youth group, Tamara Milaš, CCE Programme Associate at the CCE and Spokesperson for Coalition RECOM in Montenegro and Mira Popović, CCE Programme Associate.
In addition to broad theoretical and practical knowledge on the concept of human rights, the Human Rights School affirms the culture of human rights, by inspiring and motivating young people to advocate their rights, as well as the rights of those who are not in the position to do so themselves, and encourages them to make a more direct impact on the society in future.
Svetlana Pešić, programme associate