Centre for Civic Education (CCE) organised the Student Leadership Programme from 5-8 November, in hotel Residence in Miločer, whereby the selected students attended the intensive training programme consisted of combination of lectures, workshops, panel discussions, film screenings, exercises and simulations. Student Leadership programme is part of a wider project "Only knowledge should get you the title", financed by the EU Delegation to Montenegro, and co-financed by the Heinrich Böll Foundation and the Commission for the allocation of part of revenue from games of chance.
Programme consisted of 18 sessions that dealt with issues such as the Bologna declaration, its legislative framework, tendencies of further development of higher education, quality and achievements in the reform of higher education, process of employment and advancement, as well as double labour relations in higher education, mobility of students and researchers, exchange programmes, perception of corruption, and transparency, financing and decision-making in higher education. Special sessions were dedicated to leadership, the importance of communication, rules of good speeches and speakers, concept of civic disobedience and academic integrity, academic writing and plagiarism as phenomena. In addition, students discussed through panel discussions with guest speakers about the student activism in Montenegro, media and non-governmental organisations as actors of democratisation, including the challenges of political marketing and communication in Montenegro. Also, within new contexts of activism, the emphasis was on art and activism. Finally, students had the opportunity to create actions which, with the help of CCE, will be conducted on their universities or on a larger scale.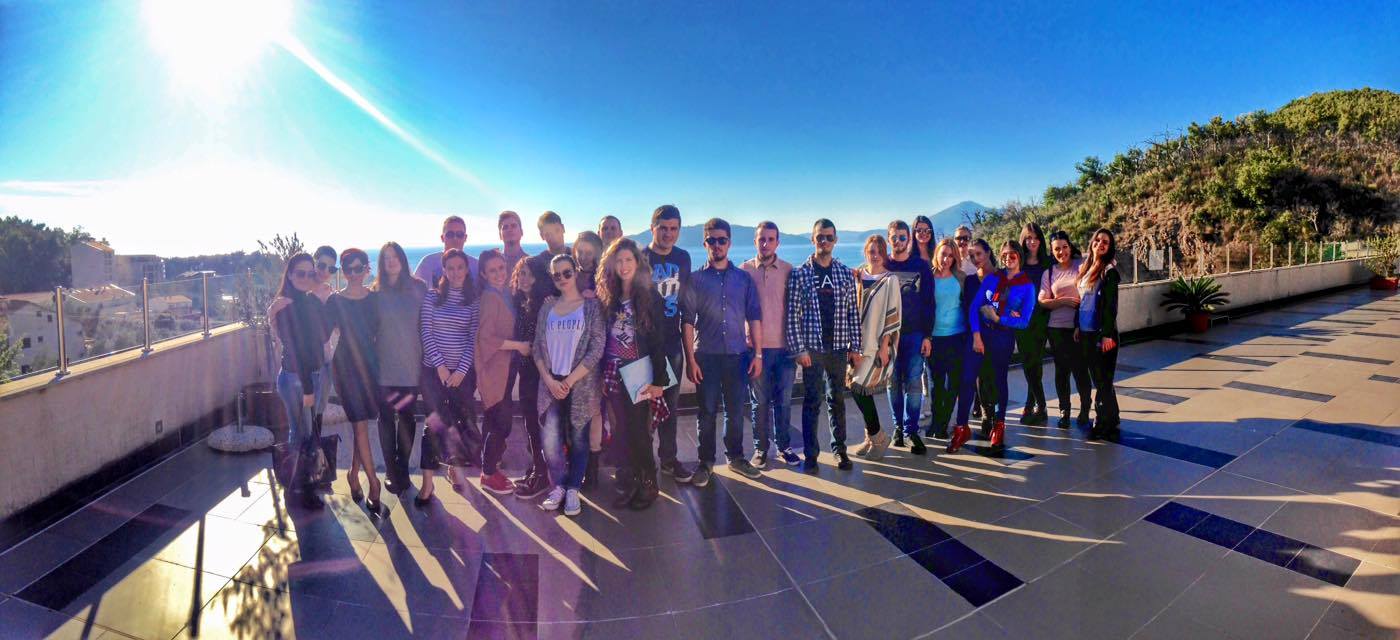 Lecturers on this main part of Student Leadership Programme were: dr Mladen Perazić from the University of Mediterranean, Vlado Dedović, director of legal department at the Centre for Monitoring and Research (CEMI), Danilo Marunović, director, Boban Batrićević, historian, mr Mirko Đuković from the University of Donja Gorica, mr Janko Ljumović from the University of Montenegro, prof. dr Radovan Radonjić, academic, Gojko Berkuljan, director, Dragana Čomagić, editor at radio "KRŠ", prof. dr Vladimir Pavićević from the Faculty of Political Sciences at the University of Belgrade, Tamara Milić, psychologist, Damir Nikočević, politicologist, Petar Komnenić, the author of TV show «Načisto» and journalist of RFE, Goran Đurović, president of MB of Coalition «Through Cooperation to Aim» and member of RTCG Council, Daliborka Uljarević, CCE executive director, Snežana Kaluđerović, programme coordinator of Active citizenship, Mira Popović, programme associate and Petar Đukanović, programme coordinator of Human rights at the CCE.
Student Leadership Programme is attending 29 students from the University of Montenegro, University of Donja Gorica and Faculty for Administrative and European Studies.
The objective of Student Leadership Programme is to empower leadership and activist potential of students who would contribute to solving the problems present in higher education in Montenegro, by focusing on areas of corruption in education, active citizenship, implementation of Bologna declaration, European values and concepts in the system of higher education.
Svetlana Pešić, programme associate