Representatives of Centre for Civic Education (CCE) Boris Marić, Senior Legal Advisor, and Ana Vujošević, Programme coordinator for EU integration, held a series of meetings during previous two days with the representatives of parliamentary clubs in the Parliament of Montenegro in order to present the prepared amendments on the set of media and related laws and hear their opinion on the same.
Amendments were prepared with the aim to establish equal opportunities for all media in Montenegro through precise regulation of approach to public funds and financing of media from the budget of Montenegro. Amendments are the result of the perennial research and analysis, both national and international, conducted by CCE. Findings of CCE's research, which were used by numerous relevant international intergovernmental organisations, governments and non-governmental organisations, indicated that the financing of media in Montenegro from public funds is opaque, uncontrolled and lacks a clear set of criteria. In addition, we noticed the pervasive influence of state bodies on media, through the use of selective financing, clientelistic relations and creation of unequal opportunities at the media market, which directly endangers the competition and exerts pressure on editorial policy. Incomplete legislative framework further aggravates the poor practice, which in turn further polarises media scene in Montenegro, erodes freedom of media and consequently reduces the level of quality informing of public.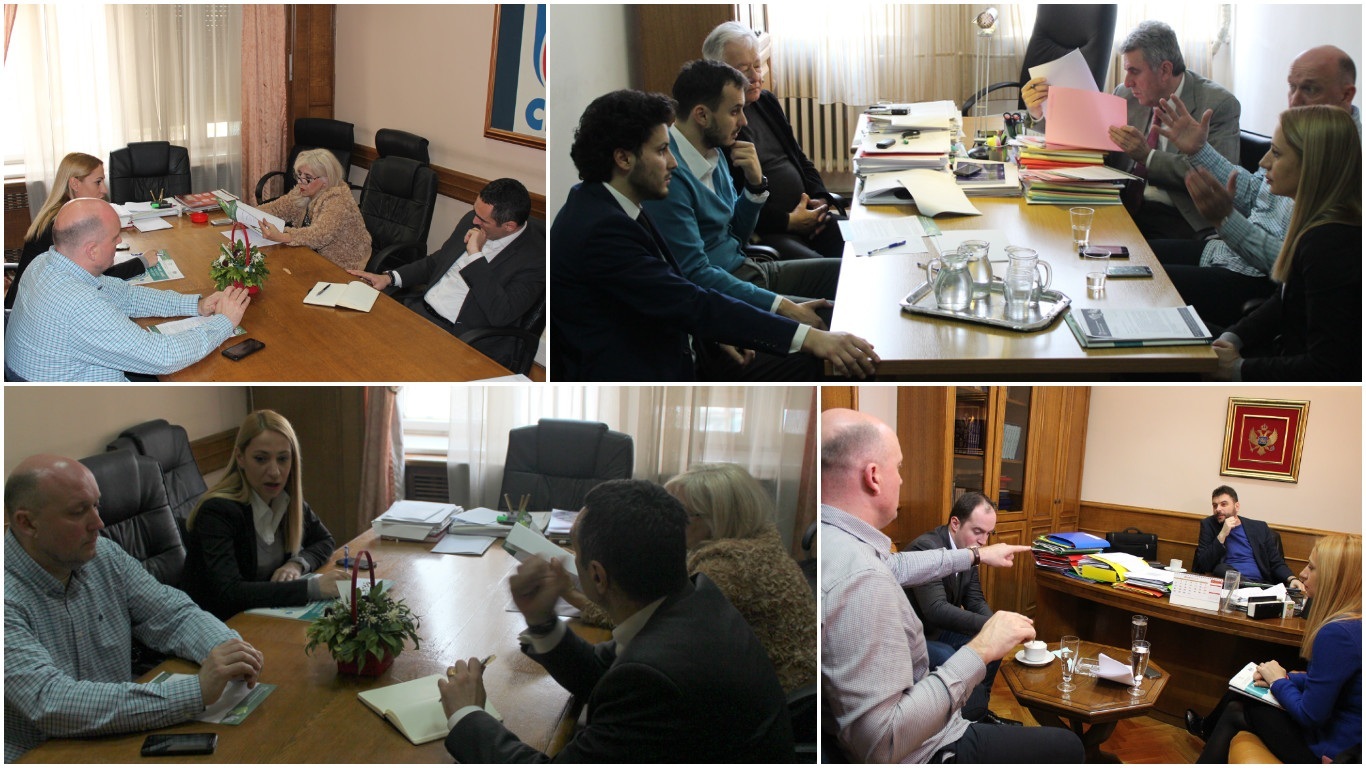 In order to overcome the identified problems, CCE prepared a set of amendments on several legal texts which deal with given area, in cooperation with legal experts, which, in our opinion, could secure the necessary level of regulation, transparency and equal treatment in terms of the financing of media from the budget of Montenegro. Amendments were prepared within the project "Regulation of equal approach of media to public funds in Montenegro", which is a part of a regional project "Media observatory for South-eastern Europe", conducted by regional partnership of ten civil society organisations, headed by Peace Institute from Ljubljana, financially supported by the European Union.
Meetings were held in the Parliament of Montenegro with MPs of Socialist People's Party (SNP) Aleksandar Damjanović and Danijela Marković, MPs of Club of independent MPs, i.e. the representatives of Democratic Montenegro Velizar Kaluđerović and Neven Gošović, Civil Movement URA Dritan Abazović and Miloš Konatar, as well as with the representatives of SDP Ivan Vujović and Mirko Stanić.
All interlocutors expressed complete willingness in terms of the support to proposed amendments in the coming period.
CCE will continue with consultations throughout the course of next week and hold meetings with representatives of other MP clubs in the Parliament of Montenegro.
Ana Vujošević, Programme coordinator