Centre for Civic Education (CCE) organised, in cooperation with Friedrich Ebert Stiftung, a meeting today, within the «European café» project between the representatives of non-governmental organisations and oppositional parties, in light of the negotiations between the European Union and Montenegro, on the subject "Do European values live in Montenegro and how does the civic opposition advocate for them?"

Meeting was organised based on the principle of World Café method, and the participants were Miodrag Lekić, president of DEMOS, Aleksa Bečić, president of Democrats of Montenegro and Dritan Abazović, vice president of Civic movement URA.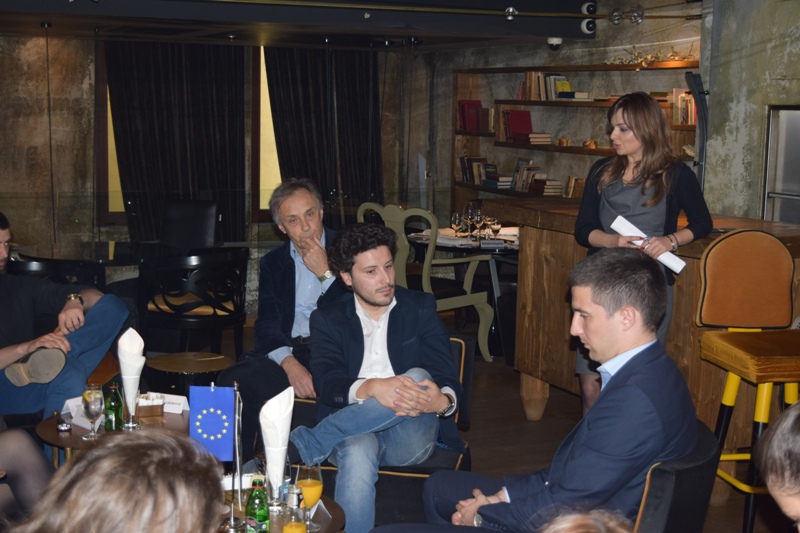 European café was opened by Daliborka Uljarević who reminded that "Process of EU integration, which continues to enjoy considerable trust of Montenegrin public, can essentially be conducted only through complete sustainability of civic concept of state and society. Therefore, it is crucial to define precisely the role of civic opposition in the process of constitution of Montenegro as part of the EU family, thus adopting the fundamental European values, as well as the work on the creation of a functioning rule of law".
She added that Montenegro changes throughout the course of process of integration. "Not as fast and meaningful as necessary, but still there are changes. However, both the on-going negotiations between the government and opposition, and new political parties which yield new individuals and approaches, are some of the indicators of those changes. Needless to say that numerous challenges, as well as the quality of response of civic opposition to those challenges, will have a major impact on further dynamics of democratisation and Europeanisation. Taking into account that the monopolies of government are weakening which requires even more intensive supervision over the abuse of state funds and securing the conditions to restore the trust in the election process, as well as promotion and advocacy of European values which are the only meaningful assumptions for the development of Montenegrin society, regardless of who will personify the government. But, we should care who will be some new government", emphasised Uljarević.
Miodrag Lekić, president of DEMOS, reminded of values which make the foundations of EU and which still render the EU as one of the most influential actors on international scene, although it debates on the same. According to his words, the so called "Balkan express", which is including Montenegro, Serbia, Bosnia and Herzegovina, Macedonia and Turkey, shares some of the challenges, whereby he underlines that Montenegro did not have track record in history of civic culture and that it is necessary to "establish a collective consensus on values and demystify the politics so that it is not deemed as an activity which results in privilege but as a fight for general wellbeing", and that this should be the focus of new civic parties. Lekić believes that culture must aid in circumventing the ethnocentric reality, and adds that "civil does not deny the national".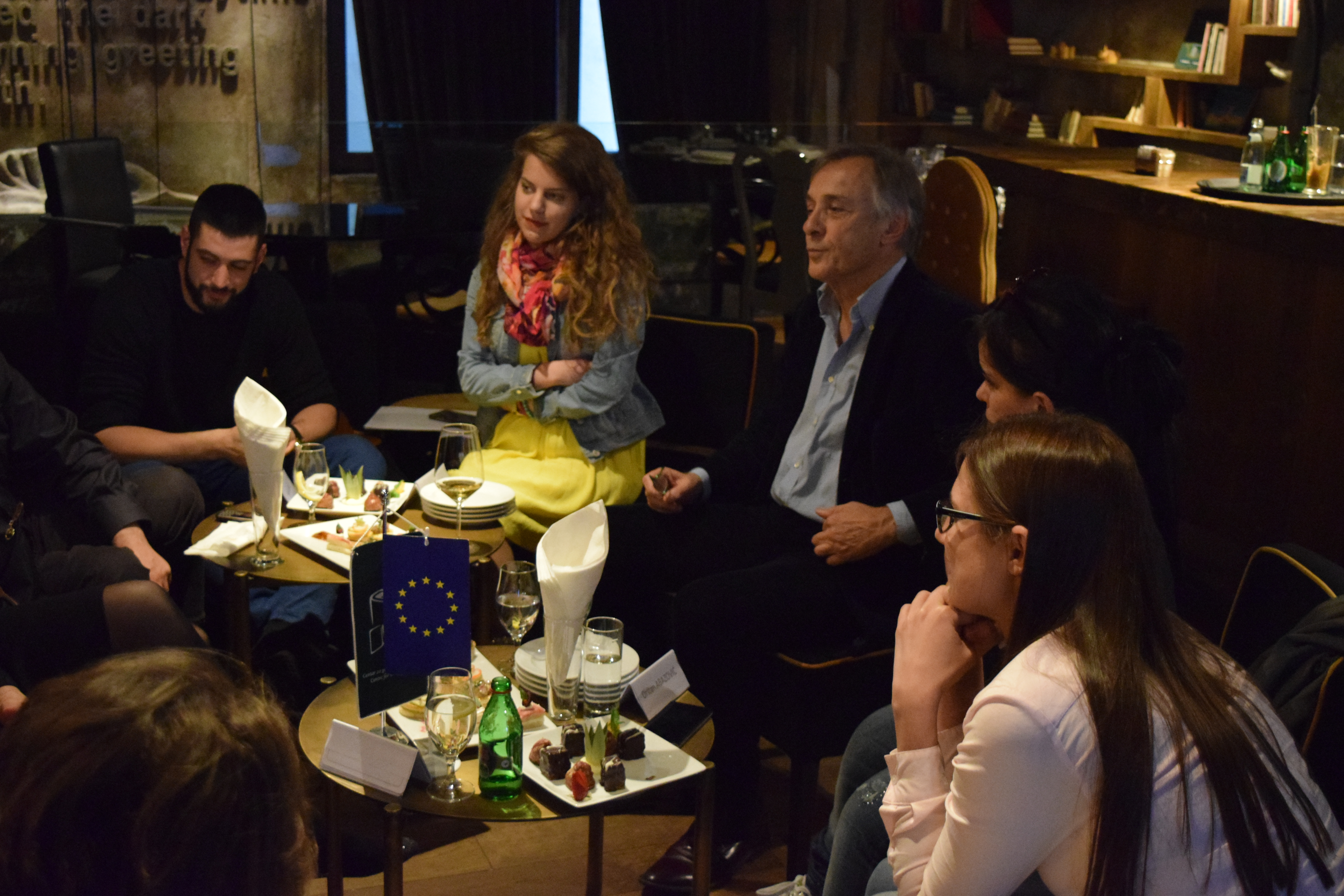 Aleksa Bečić, president of Democrats of Montenegro, spoke about the efforts that are being invested in order to overcome the divisions in Montenegro and establishment value of social justice. He indicated that it was always easy to score political points on the issues of identity, however, he also warned that it is the most dangerous strategy, because in this scenario, party interests usually prevail the interests of citizens. He believes that in addition to other European values it is important to restore the principle of accountability which has been "severely jeopardized" in Montenegrin society. "Economic reforms must be arduous, and people in Montenegro want to witness the functioning of a legal state", pointed out Bečić.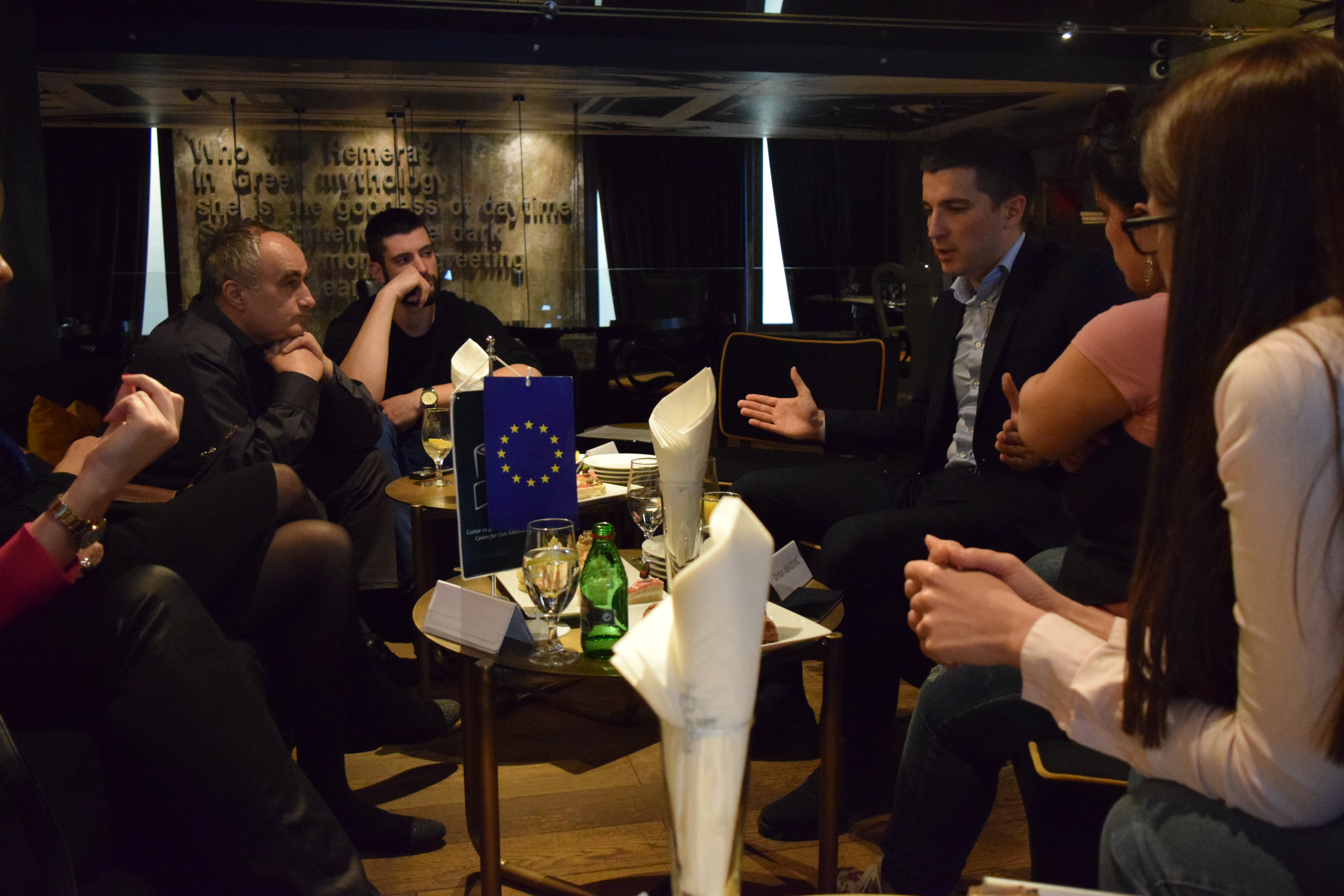 Dritan Abazović, Vice President of Civic movement URA, reflected on multi-ethnic dimension of Montenegro, and on the manner in which the ethnic is transposed in terms of the civil, which ensures the preservation of identity and commitment to Europeanisation. He pointed out that even the EU has its own crisis of values and that it came out as a "product of desire to rebuild what was destroyed in moral sense in past century, and to safeguard the population as a super-community". According to him "the lack of political changes greatly hinders the process of adopting the European values in Montenegro, which are universal and fundamental", and expressed the regret because "of the people in Montenegro, who have been abused by political elites with imposed believes which suggest that all of those who do not share the same ethnic features present the enemies, thus reducing the mind set of people within the frameworks of social ghetto."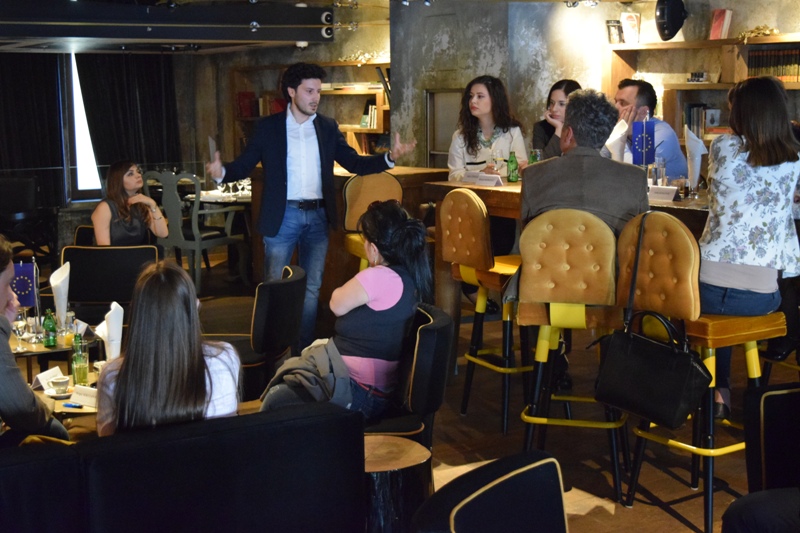 During last year, CCE and FES organised four meetings between civil society representatives and national and international decision-makers, within the European café. Guests of previous European cafés were: Mitja Drobnič, Head of the EU Delegation to Montenegro, Aleksandar Andrija Pejović, Chief Negotiator for the accession of Montenegro in EU, Gudrun Elisabeth Steinacker, Ambassador of FR Germany in Montenegro and Zoran Pažin, Minister of Justice in the Government of Montenegro.
The objective of European café is to create a platform for open and fruitful informal discussion which would complement the improvement of cooperation between civil society organisations and institutions, intensify the communication, identify the existing challenges and define the proposal to overcome them, as well as inform on special aspects of accession process of Montenegro in EU, through the discussion of representatives of NGO in Montenegro and different actors of that demanding and complex process. In 2016, we will organise several meetings during with the participation of representatives of Montenegrin institutions, negotiating structure, diplomatic corps, political decision-makers and other domestic and international experts from this area.
Meeting was attended by 25 civil society representatives.
Svetlana Pešić, programme associate