Tonight's screening of movie People vs Fritz Bauer in National library ,,Radosav Ljumović" marked the closing of traveling programme "Facing the past". The programme was implemented in Podgorica by the Centre for Civic Education (CCE), FAST FORWARD Human Rights Film Festival and Sarajevo Film Festival (SFF) in cooperation with National library ,,Radosav Ljumović".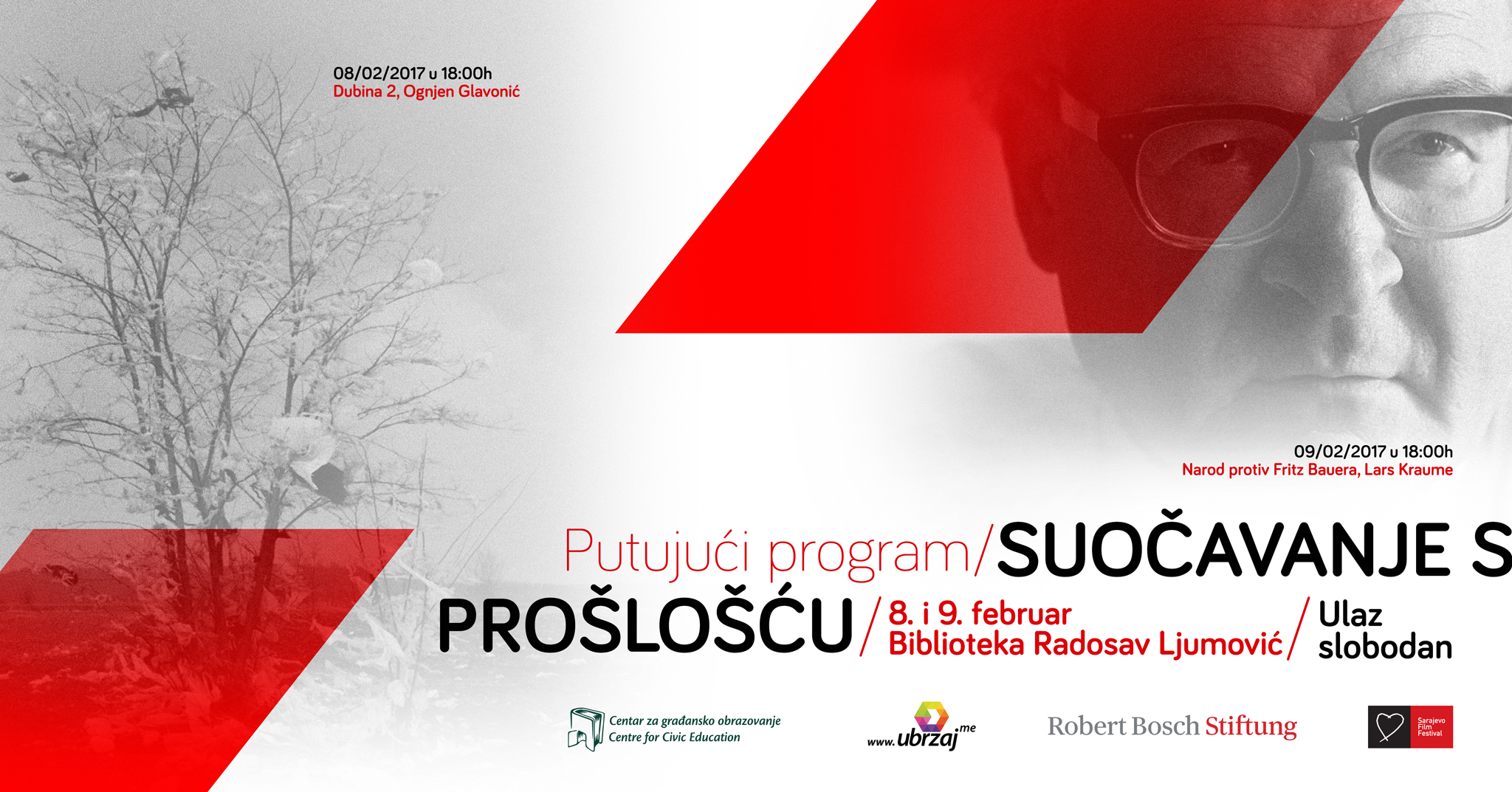 Night before saw the opening of programme with screening of movie Depth Two. At the opening, Tamara Milaš, representative of CCE, and Armin Hodžić, representative of Industry Department of SFF, addressed the audience. Milaš and Hodžić pointed out that programme aimed to strengthen regional networking of festivals which already encourage the culture of remembrance as well as the domestic artists to address this subject.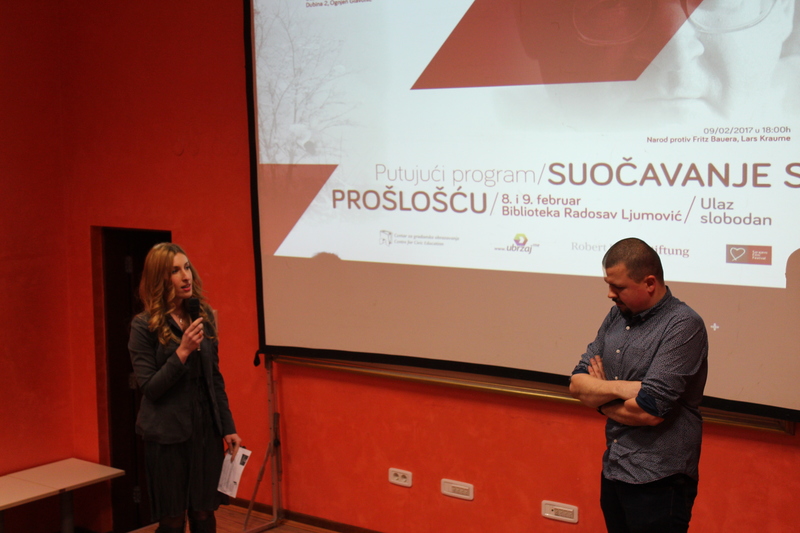 Depth Two, by Ognjen Glavonić, of Serbian-Franch production (2016) is a documentary about the atrocious crime which occurred on the territory of Serbia some 17 years ago and resulted in the loss of more than 700 people. People vs Fritz Bauer is a German historical drama which plot takes place after World War II, whereby its main character Bauer tries to bring to justice the criminals who killed people in the name of the Third Reich.
Aim of this programme was to indicate on the importance of facing the past, and encourage film authors and artists to never stop asking questions and seeking for answers from recent or somewhat distant past, to explore those painful subjects and thus evoke compassion and encourage a culture of remembrance among people. Travelling programme "Facing the past" is implemented with the support of Robert Bosch Stiftung from Germany, and in cooperation with regional news channel Al Jazeera Balkans.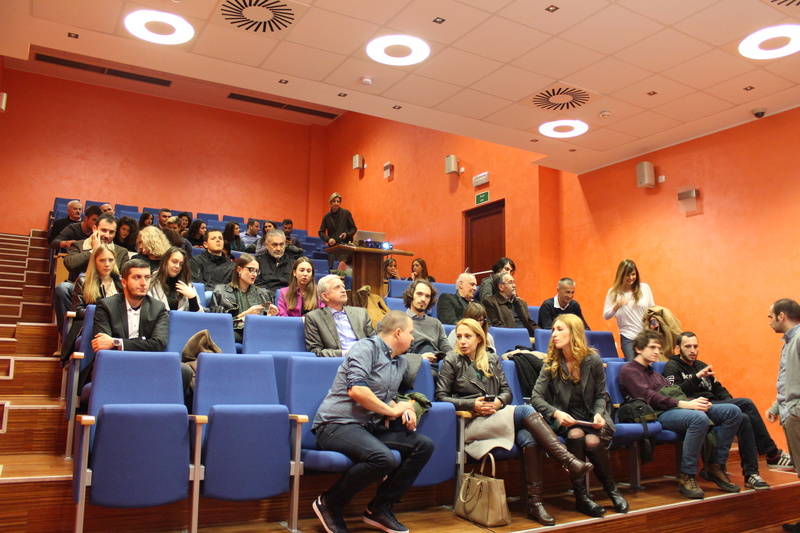 Traveling festival started in Podgorica, and will take place in other countries of region.
Svetlana Pešić, programme associate