Centre for Civic Education (CCE) organised study visits for selected interns to project partners – Institute Alternative and Daily Press, within the project "Active students for sustainable development". Interns who are about to begin their month long practice were introduced with the mission of partners and their modus operandi, while the partners learnt about their expectations within this unique project.
During their visit to Institute Alternative, future interns were welcomed by Stevo Muk, President of Managing board, who spoke about the contribution of civil sector in the fight for more open and transparent society, as well as about the initiatives which Institute Alternative had in that context.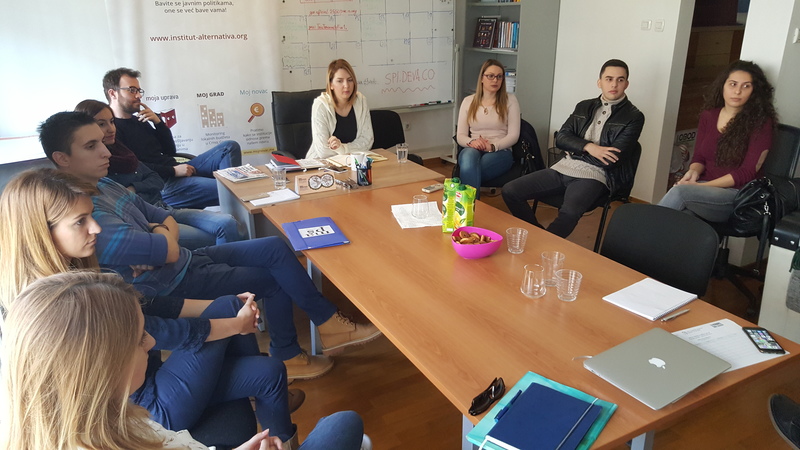 Željko Ivanović, CeO, and Srdan Kosović, Chief editor of portal Vijesti addressed the interns on behalf of Daily Press and Portal Vijesti. They took the opportunity to reflect on the environment in which media in transitional societies work, development of company Daily Press, with focus on portal Vijesti, most read portal in Montenegro.
Five political analysts will perform their practice in NGO Institute Alternative, while five journalists will be in portal Vijesti. Outcome of their work will be series of articles, reports and studies related to topics which mark current affairs in Montenegro, and which will serve as good basis for their future easier adjustment to labour market conditions.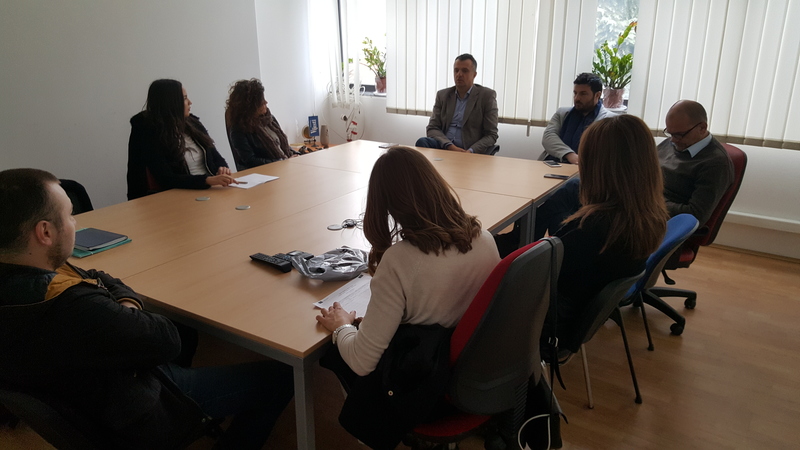 Damir Nikočević, project coordinator on behalf of CCE, has announced further stages within this project, namely, the workshops on basics of public policies and objective journalist reporting as the introduction for month long practice and mentorship which those students will perform with two partners.
Project "Active students for sustainable development" is financed by European Union through the Directorate for Finance and Contracting of the EU Assistance Funds (CFCU) of Ministry of Finances, within the programme "Transfer of knowledge between the sector of higher education, science and industry". Specific objective of this project is the improvement of skills of students from the department of Journalism and Political Science, Faculty of Political Sciences, through the transfer of knowledge within scientific institutions and small and medium sized companies, with the aim of strenger linking between these sectors, and for the benefit of students who require a practical form of education.
Svetlana Pešić, programme associate at the CCE