First five years of Montenegrin negotiations with the European Union (EU) were marked by successful legal activity, but also by lack of political will in implementation of reforms and unwillingness to make the process of European integration more inclusive.
This was the assessment of today's conference "First five years of Montenegrin negotiations with the EU", organised by Centre for Civic Education (CCE) in cooperation with German foundation Friedrich Ebert.
Daliborka Uljarević, executive director of CCE, estimated that rhetorical commitment to the European integration must be visible through efficiency of institutions that conduct this process and, as she stated, through establishing constraints in relation to formal and informal decision-makers.
"Unfortunately, we are well aware that integration serves as guise for some occurrences that are not European, but a reflection of clientelist relations and the fact that this process has overcome some of its key political actors, because it requires greater level of commitment, hard work and specialised knowledge than their rather humble formats of great ambitions can offer", Uljarević pointed out.
According to her, first five years of Montenegrin negotiations were marked by vivid legislative activity, solid production of strategic documents, which provide certain framework for procedures of reform and establishment of new institutions.
"First five years of Montenegrin negotiations were also marked by opening of significant number of negotiating chapters and consequent initiation of process of internal transformation and limitation of bad habits in the misuse of state funds", stated Uljarević.
By discussing the factors that undermine the success of negotiations, she estimated that the lack of political will is apparent.
"This leads to simulation of reforms in certain areas, like in the case of aforementioned lack of results in the fight against the corruption. Corruptive networks are eroding every segment of our society", said Uljarević.
She deems that lack of capacity and unwillingness to make the process more inclusive is also apparent, because, as she stated, working groups for negotiations are not functioning properly, "there is a significant backlash on every level in relation to critically-oriented NGOs."
"The lack of transparency and effective communication of process towards the citizens is also visible. Information on negotiations are obscure, highlighting only technical aspects, produced to hundreds pages incomprehensive to citizens, and communication strategy is not being implemented, or it is being done in a rudimental manner", stated Uljarević.
In order to overcome these problems, as she said, the process must be made more inclusive, while communication improved, "promise less and deliver more".
Zoran Pažin, Vice President of Government of Montenegro for political system, internal and foreign policy, told that European funds represent opportunity for development of Montenegro, something, as he stated, that we should count on, but also know how to use.
"This is an opportunity not only for state institutions, but also for NGOs, companies. Results of EU-funded projects will be seen only in near future, although some segments are notable in everyday life", stated Pažin.
He said that five years of negotiations is an important benchmark for everyone to remind themselves that process of European integration requires joint work in order to be successfully completed.
"I am not saying that there was no such cooperation before, however, I am certain that it can and must be better, and that there is enough room for that", said Pažin.
Results achieved by Montenegro are respectable, but data on open and closed chapters are not themselves objectives nor purpose. Instead, the answer to question regarding extent of Montenegro's progress in previous years is measured by the level of improvement of citizens' quality of lives in the area of rule of law, entrepreneurship, intellectual property, industrial policy, environment and other areas, Pažin pointed out.
"Efforts of Government of Montenegro, in terms of the Europeanisation of country, are visible and measurable. Single digit number of unopened chapters speaks enough for itself. Fact that we are far ahead of countries of region is commendable, but it does not mean that we should stop there. A lot more needs to be done, not only in terms of harmonisation of our legislation with the European acquis, but also establishment of efficient mechanisms for implementation of that legislation, as well as the complex process of changing the approach in many areas and terminating certain bad habits", Pažin concluded.
Plamena Halačeva, Head of Department for Political Affairs and European Integration in EU Delegation to Montenegro, estimated that Montenegro achieved significant progress, especially in the area of legal reforms as well as continued trainings, raising the awareness and activities.
"Cases of high-level corruption are no longer a taboo, and first verdicts for cases of high-level corruption were imposed last year. It takes even more work to transfer that to concrete results on the field when it comes to confiscation of property and criminal cases of violence against journalists", Halačeva pointed out.
Hans Günther Mattern, German ambassador in Podgorica, estimated that Montenegro has good pace on its path to EU.
"If one looks back at what has been done in previous years, it is a lot, however, simultaneously there is still much to be done when it comes to Chapters 23 and 24. Importance of these chapters cannot be underestimated. They are that much important because we need to maintain political support in the countries", stated Günther Mattern.
As he pointed out, there are two factors for acceleration of process of reforms, clarifying that those are ideas of regional economic cooperation and the Berlin process.
Ana Nenezić, coordinator of programme Democratisation and Europeanization, said that Montenegro has achieved good results from technical aspect, but, as she stated, the essence of negotiating process does not lie in that.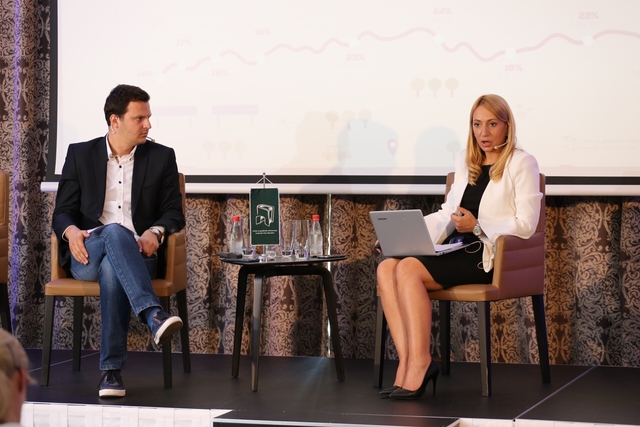 "The essence of negotiating process itself is whether we have successfully conducted reforms in their broadest sense, whether the results of those reforms have influence in shaping the current Montenegrin democratic society, and whether citizens enjoy the benefits of that process", Nenezić clarified.
She estimated that Montenegro has failed to achieve the set and expected results, unlike the technical aspect.
"I believe that current system of communication, which stems from the Ministry of European Affairs, is not a good approach to communication of this process. Civil society is not adequately involved, local self-governments are excluded from process of negotiation, role of the Parliament is completely lost", stated Nenezić.
There is, as she stated, lack of communication and coordination of institutions and lack of synergy between every negotiating structure, "and we are convinced that this is the precondition for success of this process".
Stevo Muk, president of Managing Board of Institute Alternative, estimated that key issues on Montenegro's path to European Union (EU) are lack of efficient investigations, final verdicts and appropriate punitive policies, as well as the absence of system of accountability in state institutions.
During the conference "First five years of Montenegrin negotiations with the EU", he said that public institutions are known for system of irresponsibility and negative solidarity.
"There is lack of will from the heads of institutions which should determine the individual accountability and separate those who work poorly from those who work well. It would appear that there is a conspiracy of silence among professions and sectors of our public administration and judiciary", said Muk during the panel titled "What are we negotiating with the EU and what changes does that bring to Montenegrin institutions and citizens? What should be changed in the approach? What are further scenarios of impact on citizens?".
He believes that system can function only in the case of anti-systematic actors.
"I would love to see the police, prosecution, courts and the entire system act equally and employ every potential in every case", said Muk.
Milivoje Katnić, Chief Special Prosecutor, claims that Special State Prosecution is focused on every case.
"There is not a single case in Special Prosecution that we are not working on proactively, and that it is at standstill. There is not a single person for whom there is suspicion, and for whom we have not issued an order for an investigation to be carried out", Katnić explained.

Marijana Laković Drašković, Head of the Working group for Chapter 23 and Director of Directorate for Judiciary at the Ministry of Justice, said that European Commission (EC), in its Progress Report for previous year, recognized the negotiating chapter 23 as the chapter with highest rate of progress compared to other states that aspire for EU membership.
"Things are not that bad. When it comes to reform of judiciary, the most important activities have been undertaken with regards to the independence and efficiency of judiciary. This process is very challenging, from the aspect of court and judicial council and implementation of legal regulations", Laković Drašković clarified.
She said that there was only one disciplinary proceeding initiated and only one disciplinary measure passed against one state prosecutor.
"This happened in the beginning of this year, and a fine was imposed", Laković Drašković clarified.
According to her, prosecution of war crimes presents one of the most complex proceedings with many challenges in practice.
"We have seven inquests, meaning that not everything is at standstill when it comes to war crimes. As far as the responsibility is concerned, that is up to prosecution and court", Laković Drašković pointed out.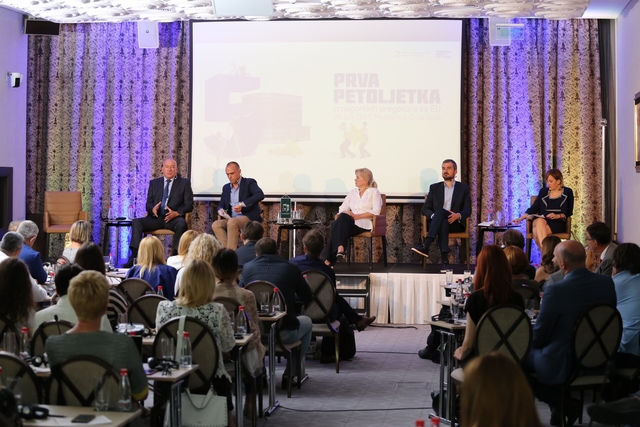 Ranko Krivokapić, President of Socialist Democratic Party (SDP), believes that the main problem of Montenegro, in terms of the European integration, is the rule of law, which, as he stated, has been destroyed by corruption.
"Last three decades saw the erosion of what was once the driving force of Montenegro – faith in justice. It has been eroded to that extent that it is has been also seen from Brussels, Washington and even Moscow. Faith in justice was not destroyed by citizens, but by corruption, as elementary problem of every state", Krivokapić explained.
As he stated, Montenegro can survive as a society and as a part of the European integration only if it restores faith in justice.

Gordana Đurović, professor at the Faculty of Economy of University of Montenegro, estimated that state administration is not facing an easy task nowadays when it comes to European integration.
"Perhaps it is harder than before, since state administration had a post-referendum burst of energy couple of years before. The level of synergy was more present, and the spirit of teamwork was greater", Đurović said.
When asked to comment the drop of citizens' support to the European integration, she pointed out that everything above 60 percent is a good and stable support for Balkan conditions.
"I think that 80 percent is the lack of knowledge on process as well as referendum euphoria. Should that support decrease further to 50 percent, it would serve as a warning that communication with citizens is not good", Đurović said.
Miodrag Lekić, President of Demos, said that foreign policy of Montenegro was dominantly characterised by NATO, while the EU was second on its agenda, and that citizens noted the change for the worse.
"If we take a look at the maritime transport, it can be determined that we had line Bar – Bari for 52 years, and now we do not have it. As far as the railway traffic is concerned, high-risk phenomena is to travel from Bar to Podgorica due to breaks. When it comes to air traffic, we have a company which is devastating the budget due to wastage and irrationality", Lekić pointed out.
Svetlana Pešić, programme associate