On the occasion of 15 September – International Day of Democracy – Centre for Civic Education (CCE) reminds of an underdeveloped level of democracy and application of democratic values in Montenegro, especially in the area of rule of law, respect for human rights and freedoms and fight against corruption and organized crime.
Theme of this year's United Nations Day of Democracy is strengthening democratic institutions in order to promote peace and stability. Unfortunately, after more than two decades of transition, Montenegro is far from the state of strong institutions, and supremacy is still taken by strong individuals regardless of whether they have formal or informal levers of power by restricting professionalization and consolidation of institutions. Processing of "high corruption" cases remains unconvincing, even when some investigative actions are initiated, responsibility for million-valued damages suffered by the state budget is lacking, and very rarely the constructive criticism of NGOs is appreciated, that for years have pointed to failures in the exercise of power in the areas such as employment in the state administration, fight against corruption and organized crime, improvement of educational system, effective response to discrimination, and the increasingly difficult economic situation of citizens.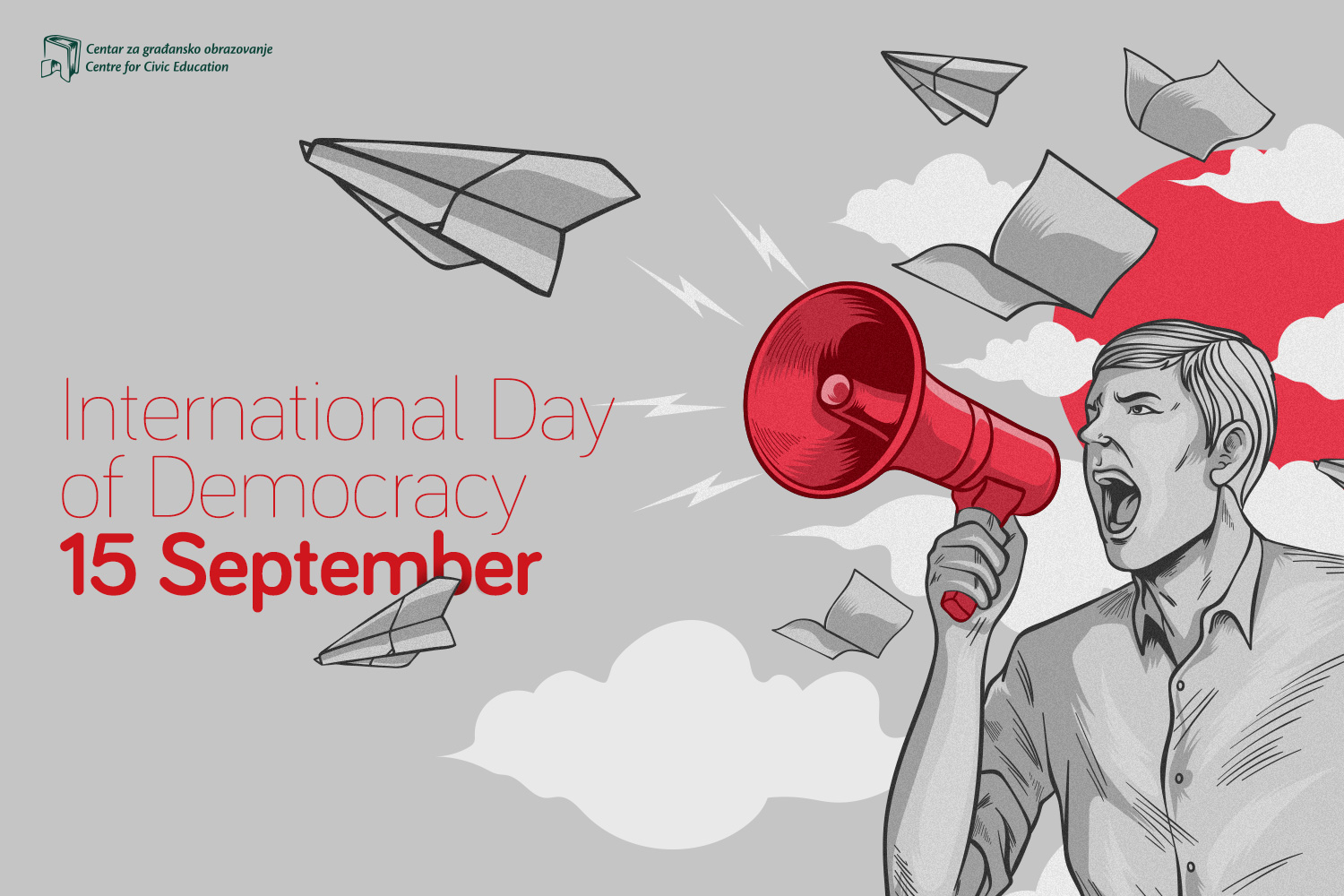 Montenegro is not a mature democracy, which is confirmed by numerous international reports. Thus, Freedom House categorizes Montenegro as a semi-consolidated democracy in its report of the Nations in Transit 2017. The Economist, in the assessment of the state of democracy in 2017, ranks Montenegro with the lowest rating from the referendum and places it in countries with the so-called mild hybrid regime. The European Commission report on Montenegro for 2016, as well as those for previous years, warns of set of obligations that Montenegro must fulfill in order to achieve basic democratic standards. Extremely worrying are the following assessments: "Despite the steps taken, the track record both on successful investigations and convictions, in particular in high-level corruption cases, and on prevention of corruption are lacking", "There has been no progress in the resolution of cases of attacks on journalists" etc.
Selective law enforcement and protection of high officials from procedures for determining liability and accompanying sanctions; loud commitment to respect for right to expression but inadequate processing of attacks on journalists and media and intensification of mechanisms of the so-called soft censorship; declarative cooperation with the NGO sector with attempts to discredit the work of critically oriented part of NGOs; existence of periodical elections without changeability of authorities that treat institutions as a party prey – illustrate that Montenegro is only a formal democracy, which is essentially façade in nature, making it a democrature – a hybrid of formal democracy with elements of dictatorship.
Therefore, the message of this year's International Day of Democracy in regards to the need to existence and strengthening of democratic institutions is more important perhaps than ever before, especially given the absence of dialogue between authorities and opposition, in order to start overcoming complex political and economic crisis and consolidate society on a sustainable basis.
The United Nations General Assembly proclaimed 15 September the International Day of Democracy in 2007, and called on all member states, both governmental and non-governmental organizations to celebrate that day as a day of fight for realization of democratic ideals

Željka Ćetković, programme associate