We will gather in front of Parliament of Montenegro in Podgorica on 27 December at 11h30 in protest against attacks and pressures on independence of RTCG.
We invite you to stand in defence of reforms that have started on Television of Montenegro – first steps in the editorial independence of news programme.
State of Montenegro, citizens of Montenegro deserve a good and fair public service.
For years we have been paying the public service RTCG, whilst having a biased and party TV.
Majority of members of Council of RTCG has managed to initiate a process of changes in previous two years and open up space for governance and editing of RTCG to be in a more objective manner.
Since September 2017, DPS via Agency for Prevention of Corruption (APC) and majority in the Administrative Committee of Parliament of Montenegro leads proceedings for dismissal of unsuitable members of the Council and appointing suitable ones.
An attempt of appointing yesterday's official of DPS, Slobo Pajovic, to the Council is also ongoing.
Final blow is being prepared in the form of dismissal of Goran Djurovic, one of initiators of transformation of RTCG into a true public service.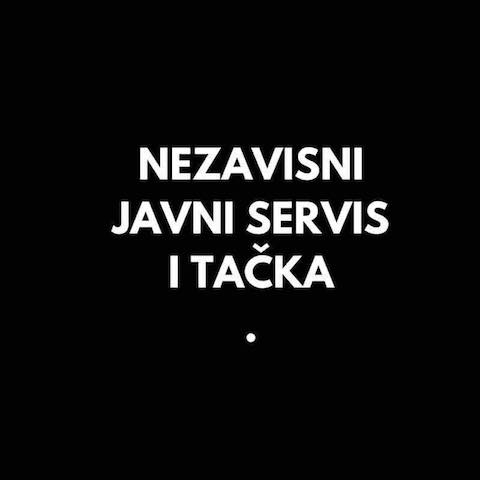 Should DPS continue with disruption of RTCG, it is possible that the European Union will halt negotiation process on Montenegro's membership in the EU.
An independent public service is bringing us closer to the EU, a party service is pulling us apart from the European Union.
Defence of independence of RTCG is a defence of the European integration process, of interests of country of Montenegro and its citizens.
Come to change the usual image of citizens that are keeping silent and passively accepting detrimental decisions of the ruling structure.
Arm yourselves with whistles, good will and positive energy.
Centre for Civic Education (CCE)
Centre for Research and Monitoring (CEMI)
Centre for Investigative Journalism (CIJ MNE)
Centre for Development of Non-Governmental Organizations (CDNGO)
Institute Alternative (IA)
Network for Affirmation of Non-Governmental Sector (MANS)