Centre for Civic Education (CCE) organized from 7 to 9 February, in Petrovac, the work of two groups of regional art workshop 'Art for social change – view on corruption' within the framework of the project Let's put corruption into museum.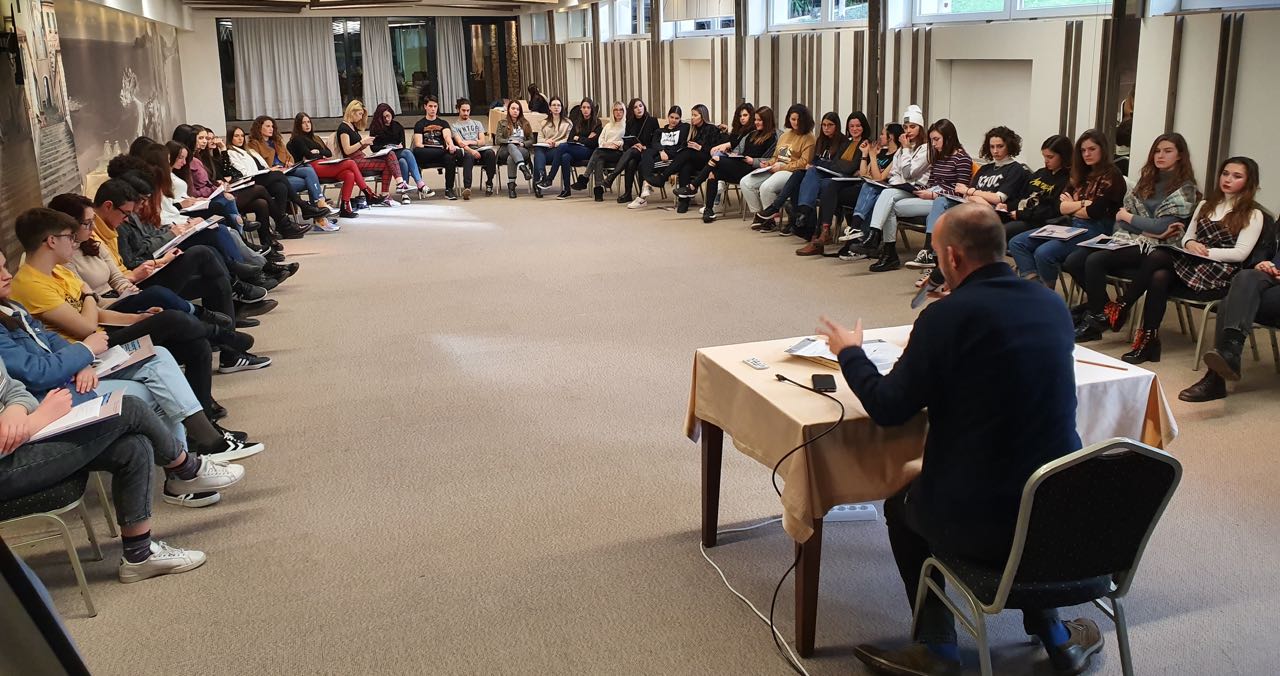 The workshop was attended by 42 young people from seven Montenegrin municipalities as follows: Cetinje, Ulcinj, Bar, Kotor, Budva, Danilovgrad and Podgorica, while artists from Montenegro and the region worked with them.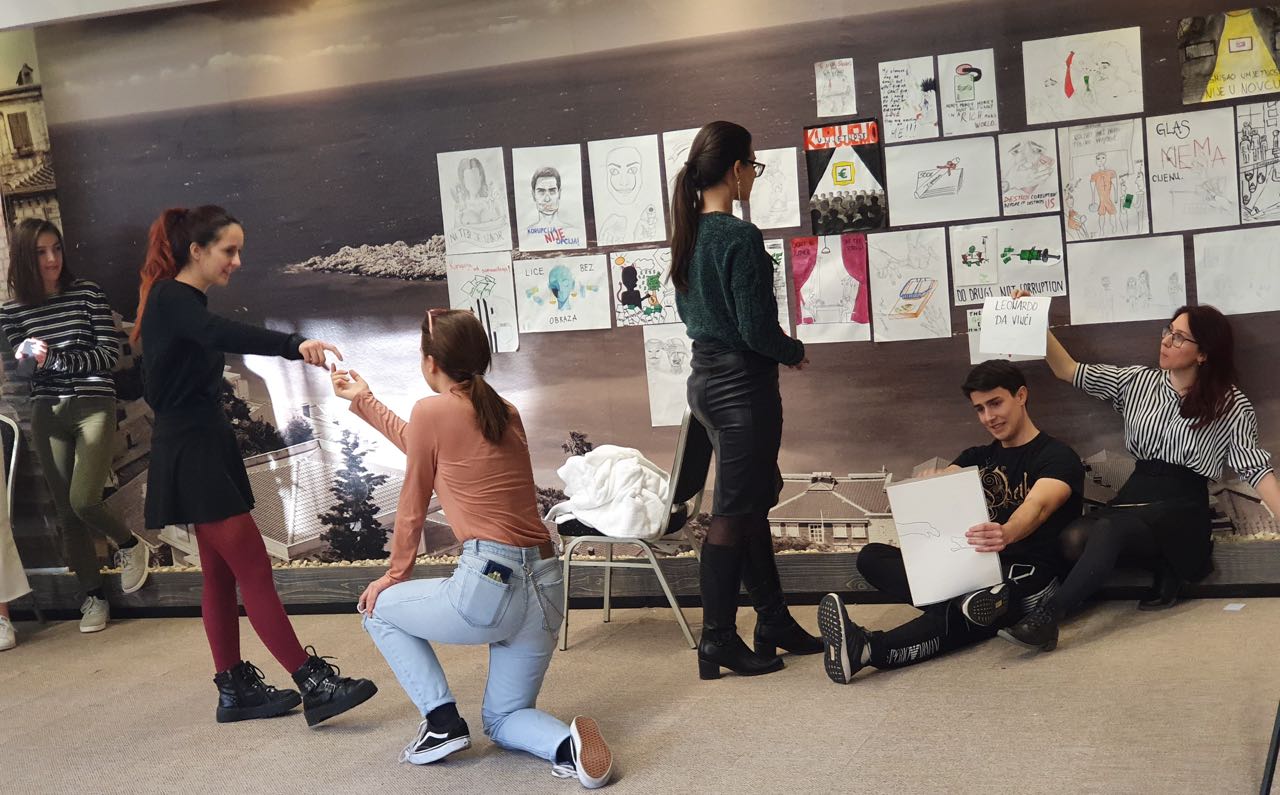 The three-day long  intensive and dynamic programme was composed of a theoretical and practical work, during which the workshop participants learned about the concept of engaged art and its importance to art and society, as well as manners of communicating the phenomenon of corruption  through artistic expression. Additionally, participants became acquainted with the contextualizing corruption through forum theater and corruption visualization techniques. Within the practical part, the participants created performance on fight against corruption. This included script development, the cast and performance setting, all aiming to incite creativity and critical thinking. Also, participants worked on creating comic book that addressed corruption.
Leading lecturers were Janko Ljumovic, professor at the Faculty of Dramatic Arts, University of Montenegro, Nikola Ljuca, film director from Belgrade and Dragana Koprivica, graphic designer.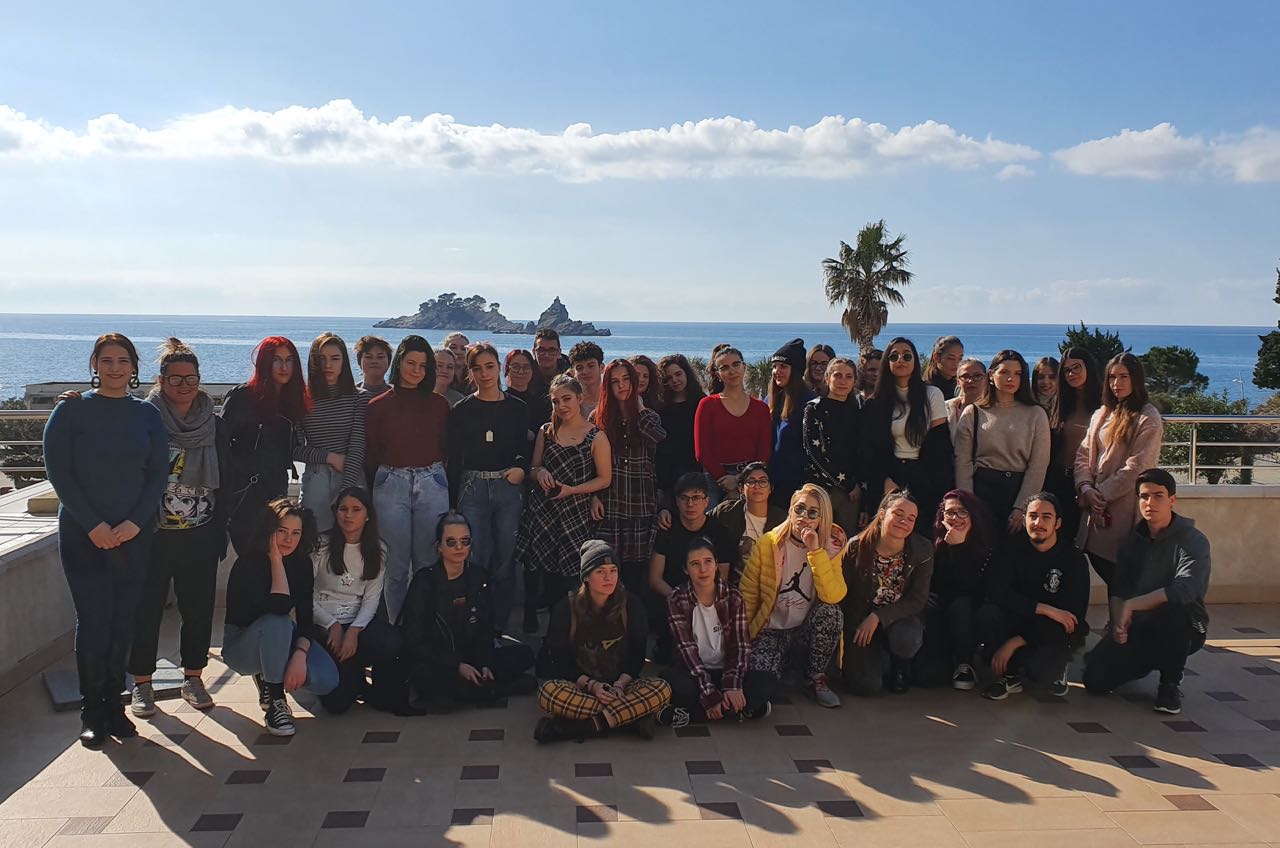 Project Let's put corruption into museum! aims to contribute to the the reduction of corruption at the local level and increase the involvement of the citizens of Montenegro in the fight against corruption at the local level. It is implemented by the CCE in partnership with NGO Center for Monitoring and Research (CeMI) from Podgorica, NGO Bonum from Pljevlja, NGO UL-Info from Ulcinja and NGO Za Druga from Petrovac, whereas associates are Ministry of Public Administration and Agency for Prevention of Corruption, with the support of Delegation of European Union to Montenegro and co-financing by the Ministry of Public Administration.
Vasilije Radulovic, Programme Associate