On the occasion of 15 March – World Consumer Rights Day, the Centre for Civic Education (CCE) calls for all commercial subjects to act in accordance with existing legal framework, but also ethical principles, in their business practice. This is especially important in the situation when special measures are being introduced to prevent COVID19 and to preserve public health.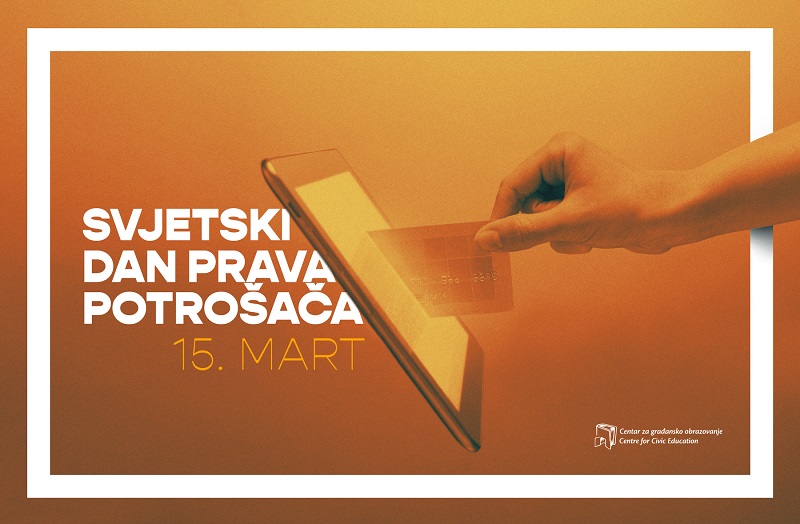 The citizens are now faced with sudden rise of prices in shops and pharmacies, but also unrealistic prices of certain products at online trading platforms, as well as fake advertisements for products which can allegedly aid in prevention of this deadly disease. We stronly believe that as the responsible society we can do a lot to alleviate drastic consequences of COVID19. Hence, we call all commercial subjects in Montenegro not to abuse citizens' fear and incompleteness of legislative framework which regulates prices, but to act in accordance with the principle of good practice and strengthened social responsibility and, thus, to not increase the prices of products for which an increased demand exists.
In this state of affairs, all commercial subjects must act in ethical and responsible manner and profit must not be their priority. We appeal also to all commercial subjects to provide, within the framework of their capacities, certain advantages to their customers and hence to facilitate functioning of society during an extraordinary situation. This can contribute to strengthening of our community and efforts of competent institutions aiming to prevent COVID19.
Consumers rights are one of the policies which influences also Montenegrin path to the European Union within the Chapter 28 – Consumer and health protection. This is binding all commercial subjects to act in accordance with the law, ethics and best practice. Otherwise, we expect from competent institutions to act repressively against those that do not respect consumer rights, in line with international standards and relevant national legislation.
World Consumer Rights Day was established by the decision of the United Nations and it is marked since 1983. Its origins lie in the Consumer Bill of Rights which was presented by former American president John F. Kennedy in 1962. This day represents an opportunity for advocacy of basic rights of all consumers and to put forth a demand that those rights are to be more effectively respected.
Tamara Milaš, Human Rights Programme Coordinator in the CCE