During the weekend, the Centre for Civic Education (CCE) organized field part of the programme of the second generation of the Traveling School of Transitional Justice, which included a visit to sites related to war crimes cases of "Bukovica", "Kaluđerski laz", "Murino", "Deportation" and the camp "Morinj". Programme participants also had the opportunity to talk to activists from local organizations involved in studying these war crimes and preserving the memory of the victims.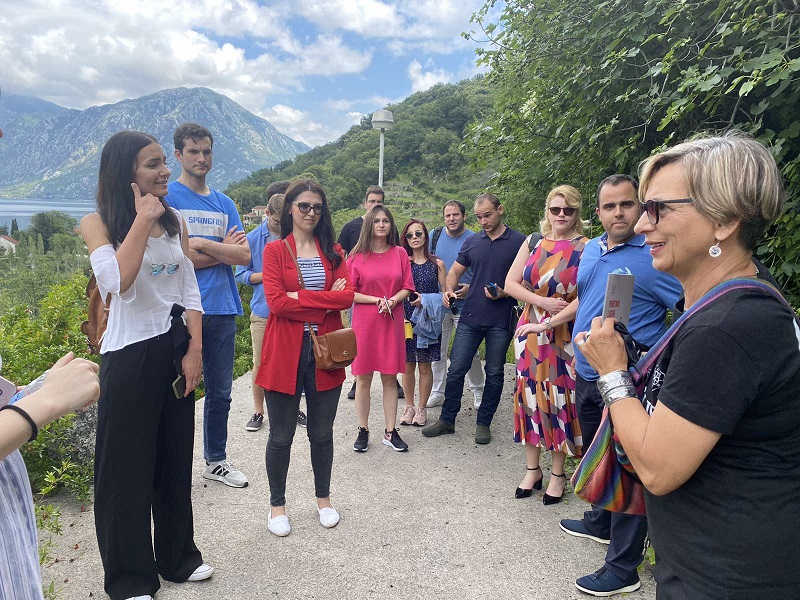 On the first day at the crime scenes, during the visit to Bukovica, Ferid Osmanagić, an activist of the local NGO Bukovica addressed the participants of the Traveling School of Transitional Justice, while the historian and advisor at the CCE, Miloš Vukanović, talked to them on the spot about the cases of "Kaluđerski laz" and "Murino".
On the second day of the programme, participants in front of the Herceg Novi Police Station could learn more about the "Deportation" case from the activist of the NGO ANIMA from Kotor, Ervina Dabižinović and during the visit to camp "Morinj" Ljupka Kovačević, an activist of the NGO ANIMA talked to them.
During this intense two-day visit, participants of Traveling School of Transitional Justice were in places of actual suffering and had the opportunity to learn about these crimes, as well as to become further acquainted with the historical context that preceded the events of the 1990s, the social, political and media atmosphere created at the time these crimes were committed, and the trials and the state's attitude towards victims, witnesses and perpetrators.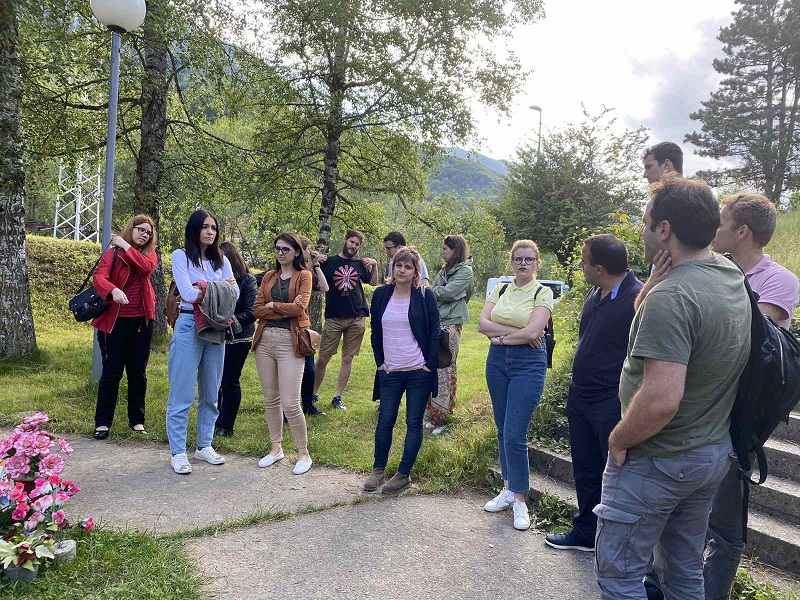 "The purpose of these visits is not only to provide additional information on various aspects of war crimes and transitional justice in Montenegro, but also to preserve the memory of places of suffering and victims. Also, studying events from the recent past cannot be complete without visiting the places of remembrance and talking to local researchers who can provide detail, specific and less known insights into local processes, but vital information on how these events shape even nowadays the local community," emphasized Miloš Vukanović, advisor at the CCE and coordinator of this programme.
A Traveling School of Transitional Justice is designed as a complementary educational programme for young professionals in the field of law, political sciences, journalism and history, who are interested in dealing with the past and transitional justice. The visit to war crime sites is the final segment of a three-month programme, during which School participants attended lectures on transitional justice, international and humanitarian law, war crimes trials, theories and cultures of remembrance, linkages of these issues with the EU accession requirements, media and multimedia practices in this area.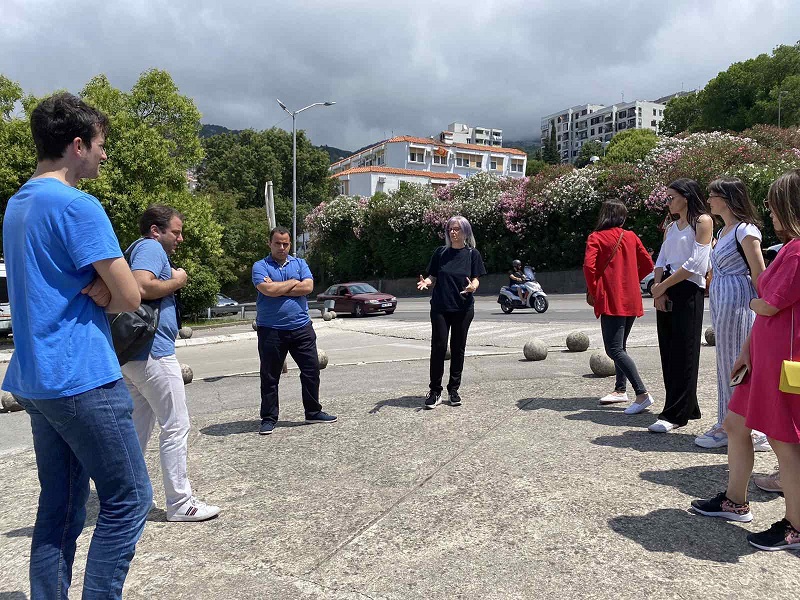 The second generation of the Traveling School of Transitional Justice is organized with the support of the Ministry of Human and Minority Rights, within the framework of the project "With Transitional Justice to Multiculturalism".
Vasilije Radulović, program associate