Centre for Civic Education (CCE) organized a training on financial forensics and research techniques, on 13 and 14 June, in Kolašin,  for 20 journalists from local media in Montenegro and correspondents from the local level.
The two-day intensive training, led by Miloš Vuković from the Institute for Financial and Business Literacy, was focused on improving financial literacy through learning to "read" financial reports, records, audit reports, public procurement procedures and cash flows to create journalistic content based on facts, as well as understanding complex financial documentation. Also, training included the basics of budget planning and development, budget implementation and reporting, specific knowledge about the links between finance and social economy with many examples from Montenegrin everyday life.
"The training completely fulfilled, even exceeded my expectations. In general, extremely complicated financial stories are explained in clear manner. Monitoring cash flows is very important in journalistic research and reporting. I believe that the importance of these training is reflected in the fact that they are dedicated to journalists at the local level who rarely have the opportunity to meet with such capacity-building programmes" said Sanja Milović, journalist of Radio-Television Herceg Novi and participant in the training.
Milena Bubanja, editor of portal Radio Berane has a similar opinion. "I think that this training is extremely important for journalists to improve their knowledge and professional skills. Understanding financial concepts and practices will motivate us to apply the acquired skills and knowledge in future work. I am sure that at the local level, journalists will be more willing to, after this seminar, to work on investigative journalism. Also, for me, this was a useful programme because it raised the level of my financial literacy."
All participants had the opportunity to apply through a competitive process, which resulted in significantly more applications compared to the number of planned participants. This interest encourages and indicates that in Montenegro there is an active interest of journalists from the local level to work continuously on building their capacities. The next training for local media journalists and local correspondents on media literacy will be led by lecturers from the SHARE Foundation from Belgrade and will be held in early July in Herceg Novi.
These trainings are part of a project that aims to contribute to the process of European integration of Montenegro through the strengthening of professional, independent and investigative journalism. More specifically, the project seeks to support investigative journalism at the local level in Montenegro, through promotion, education and capacity development of media professionals in the field of digital and media literacy, as well as raising awareness of the general public in media literacy. One manner to support that is competition for local media projects in Montenegro, which was recently published and is open until 7 July.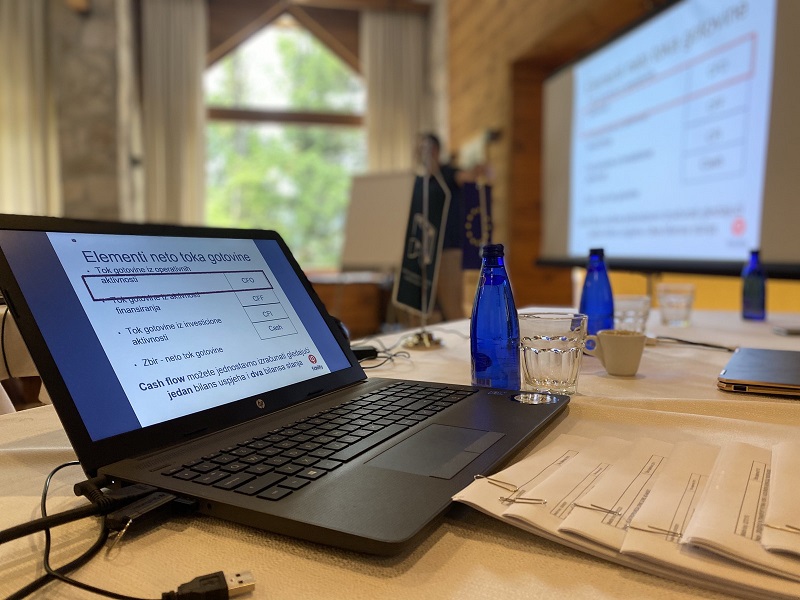 Trainings on financial forensics and research techniques and media literacy are organized within the project "Support to local media – first-hand stories! Support to investigative journalism and media literacy at the local level in Montenegro ", conducted by the B film Montenegro, the Centre for Civic Education (CCE), the Share Foundation and the Institute for Business and Financial Literacy. The project is funded by the EU through the EU Delegation to Montenegro and co-financed by the Ministry of Public Administration of the Government of Montenegro.
Damir NIKOČEVIĆ, Development Coordinator