Centre for Civic Education (CCE) and Konrad Adenauer Stiftung have published "Parliamentary Elections in Montenegro – Election Programes of Parties and Coalitions 2020" which brings the integrated official election programmes of all actors who participated in the parliamentary elections held on 30 August 2020.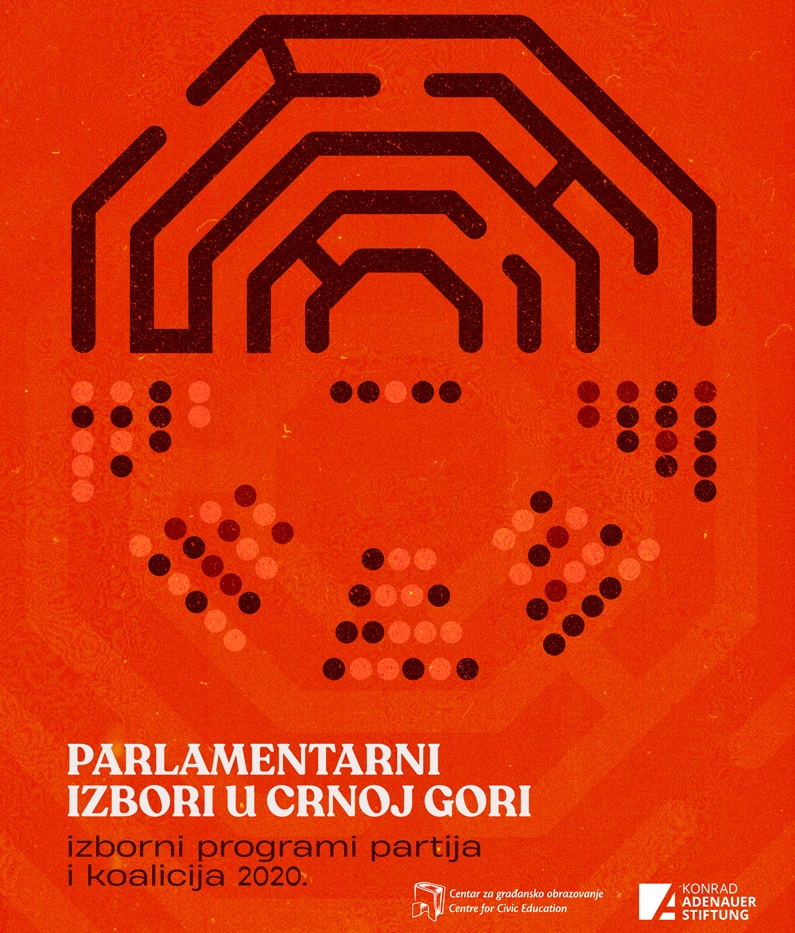 For more than a decade, CCE has been monitoring the election processes in Montenegro through the "Political Memory" sub-programe, building a unique documentation base of election manifestos in Montenegro. In this context, the new publication maintains the continuity of these efforts to preserve the main policies of political actors as an instructive imprint of the time in which they originated, but also as a reminder to citizens of the promises they were given during the elections.
The publication also contains an overview of election slogans used by parties and coalitions in the election campaign, results of the election of members of the Parliament of Montenegro, as well as a cross-section of gender representation on the collective electoral list and in the final convocation of the Parliament of Montenegro, after the vote for the new Government of Montenegro.
Eleven coalitions and parties participated in the 2020 parliamentary elections, five of which were the minority, with nine electoral lists gaining parliamentary status. The elections were held in the specific conditions of the pandemic caused by the COVID-19 virus, and the election programmes were essentially in the shadow of growing national and related identity tensions. The parliamentary elections in 2020, for the first time, led to a change of government, and as such, despite the uncertainty which lies ahead of the new parliamentary majority and Government, they represent an important moment in the relatively young Montenegrin democracy.
Work on the creation, preservation and development of political memory is one of the key aspects of documenting and later analysing electoral processes in society, and thus the course of democratic development. Leaving a documentary trace of the key elements of the election, i.e. the essence of the democratically elected government, creates a foundation for monitoring the development of political parties and political culture, and consequently the political development of society.
This publication aims to continue to contribute to the objectification of the Montenegrin political scene. The evolution of political programmes and the degree of sustainability of promises is an indicator of the democratic path of a certain society, but also of the development of democratic mechanisms by which one can react to the anomalies of the promised and delivered.
The publication is intended for educational institutions and individuals in the analysis of the Montenegrin political system.
CCE expresses its gratitude to all political parties and coalitions that participated in these elections for their openness for cooperation and understanding of the importance of creating such publications.
Miloš Vukanović, advisor