Centre for Civic Education (CCE) and History Teachers Association of Montenegro (HIPMONT) announce

PUBLIC CALL FOR
seminar
WEALTH OF DIVERSITY – CULTURAL HISTORY OF MINORITIES IN MONTENEGRO
The Call for the three-day seminar is open for all history teachers and history educators, teachers of civic education and group of humanities and social science subjects.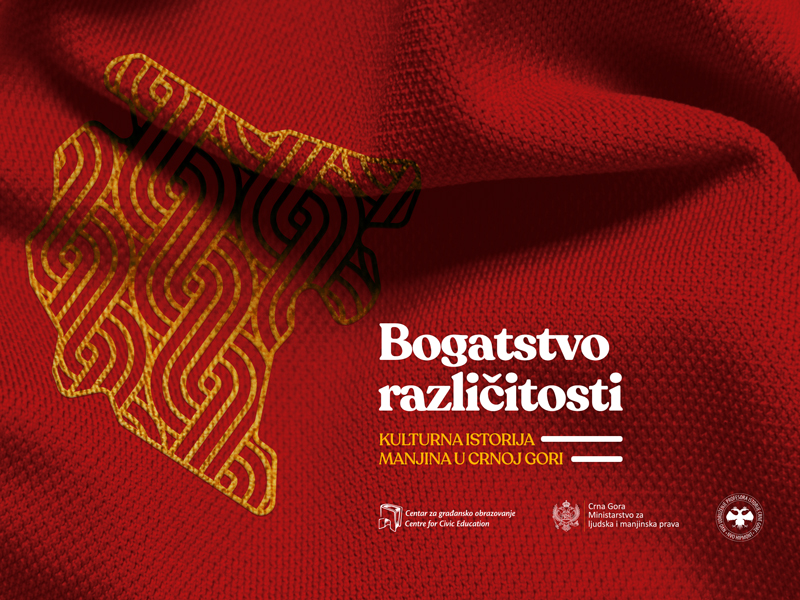 The objective of the seminar is a presentation of new methods in teaching history and history of the cultural heritage of minority groups and other minority national communities in Montenegro, as well as a presentation of supporting curriculum made through the competition WEALTH OF DIVERSITY – CULTURAL HISTORY OF MINORITIES IN MONTENEGRO.
The seminar is planned to be held in the second half of March 2021, in the north of Montenegro. All the costs are covered by the organizer.
Due to the limitations imposed by the measures in the fight against the COVID-19 pandemic, organizer will inform selected participants promptly about the potential change of date and venue.
The application includes a short CV (with contact information) and a motivational letter. It should be sent via email to milos@cgo-cce.org and vujovic.rade@gmail.com (the application must be sent to both e-mail addresses at the same time) with the subject: Application for seminar Wealth of diversity – cultural history of minorities in Montenegro.
The deadline for application is 10 March 2021, and the number of participants is limited.
All the applicants will be directly notified about the result of the application.
The Seminar is part of the activities of the project Wealth of diversity – a cultural history of minorities in Montenegro, which the CCE implements in partnership with HIPMONT, with the support of the Ministry of justice, human and minority rights.