Today in Podgorica, the Centre for Civic Education (CCE) organized a second info session presenting the details of the call for proposals for projects of civil society organisations (CSO) within the project "CSOs in Montenegro – from basic services to policy shaping -M'BASE".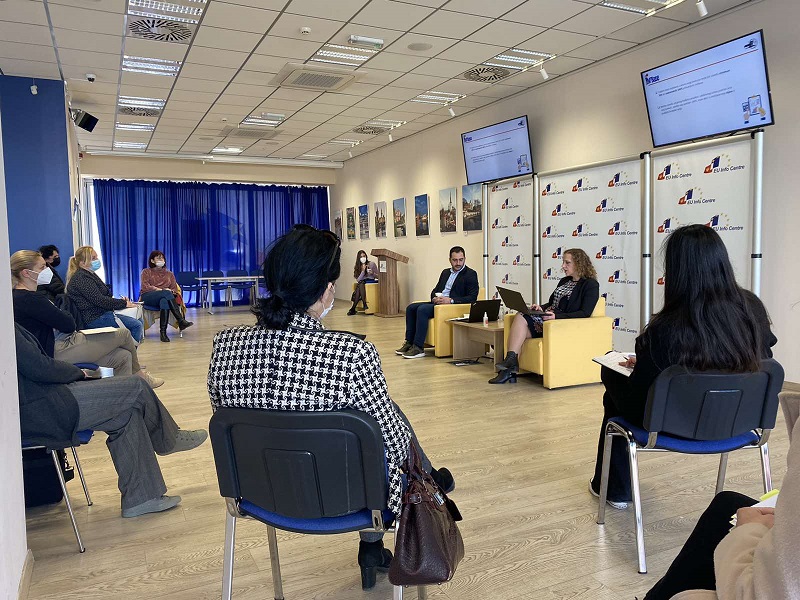 Activities that can be supported within the presented priorities, themes and areas, eligibility criteria, objectives and financial aspects, as well as procedure of evaluation and selection of the project proposals were elaborated in detail by the project team Petar Đukanović, Programme director of the CCE and Milena Brajović, Financial manager.
The objective of the call is to strengthen CSOs' capacities to become professional, effective, accountable, independent and visible actors in the country's participatory democracy process.
A total of EUR 550,000 will be allocated through this Call for Proposals. The amount of funds that can be allocated for an individual project under this call will range from a minimum of EUR 10,000 to a maximum of EUR 60,000.
Due to the limited number of participants because of prescribed epidemiological measures, today's session was attended by 23 representatives of the civil society organisations. Considering the great interest, the CCE will organize an additional session at which the rest of the CSOs representatives who applied will get the direct information about the call.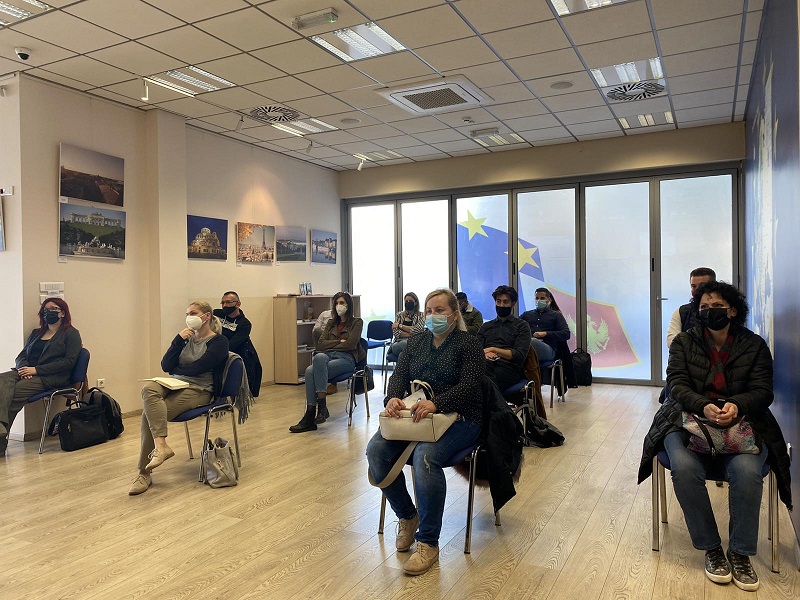 The project CSOs in Montenegro – from basic services to policy shaping – M`BASE is implementing the Centre for Civic Education (CCE), in partnership with the German foundation Friedrich Ebert Stiftung (FES), NGO Center for the Protection and Research of Birds (CZIP) and NGO Politikon Network (PIN) from Montenegro, in cooperation with the Ministry of Public Administration, Digital Society and Media and European Integration Office of the Government of Montenegro. The project is financed by the European Union.
Maja Marinović, Programme associate