Democracy has never been and must not become anarchy – that you can do whatever you want anytime and anywhere. Freedom yes, but never at the expense of someone else's freedom. Democracy yes, but never if democratic rights are denied to someone else, said Stipe Mesić, former president of Croatia, at the final panel of the Podgorica Plenum – Quo Vadis Balkans?, organized by the Centre for Civic Education (CCE), Regional Academy for Democracy Development ADD) and the Friedrich Ebert Stiftung (FES).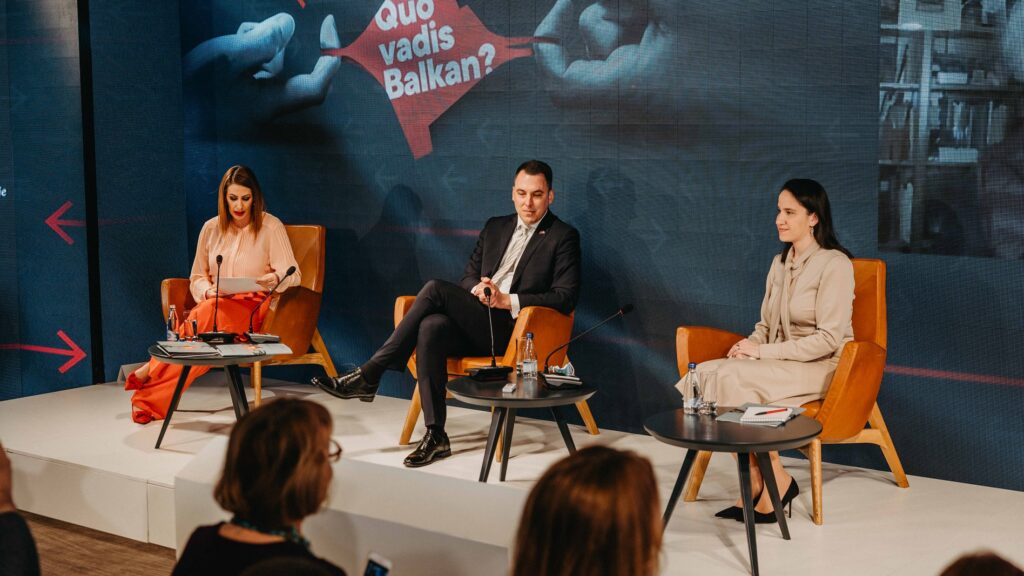 Mesić expressed regret that no good trends can be seen today when it comes to the issue of nationalism. "Not only have ethnic tensions and nationalism resisted, but they have risen again and become the dominant component of the mosaic of events in Southeast Europe. It seems to me that one of the main reasons is that in the states created on the ruins of Yugoslavia, the ruling elites concluded that they will most easily hide their incompetence, entanglement with corruption and often crime – directing them to the enemy, whether the enemy existed or not" he assessed. Furthermore, he added that they realized that continuing and strengthening nationalism with a touch of chauvinism and racism can return and permanently maintain power in their hands, creating an atmosphere of constant and growing fear with teaching the public that everything different from them should be hated.
He especially pointed out the need to establish responsibility for the public word and democratic standards, which, in his opinion, are being shamelessly abused today. "No one has the right to invoke democracy and freedom of speech if he abuses them and spreads hatred. The most important is full responsibility for every deed or deed done, every word spoken and written", he is decisive.
"If you ask me, I think that those who are social democrats, who feel that way and who live social democracy, must have more courage to fight for their ideas and not to be afraid of those who are now abusing what was won in World War II", Mesić concluded.
Benjamina Karić, Mayor of Sarajevo and Vice President of the Social Democratic Party of Bosnia and Herzegovina, stated that it is crucial that all, especially social democrats, who are in elected positions, such as mayors, work to promote all those positive projects and activities important for peace, stability and prosperity of local communities, but also the states. "The ideas that the social democracy mainstream are not transitional nor limited by the time, and no one can destroy or stop them", she said reflecting on the perspectives of leftist in the region.
"It is especially important that we demonstrate positive change by our own example, and then we can expect help from others, as well as encouragement and support for further work. What is certain is that the European path is our future and that we need to work the most on progress towards EU membership", she said.
Ivan Vuković, the mayor of Podgorica and vice president of the Democratic Party of Socialists (DPS), considers that some historical chapters are not closed. "While the post-Yugoslav political drama lasted, in this region grew up generations whose worldviews were somewhat different, more conservative, and to a good extent and large number shaped in the spirit of emphasized religiosity, and whose perspective is much narrower compared to that generation that lived in the party system. In addition, the uncertainty of our European perspective, and when the Euro Atlantic alliance is tested and the Balkans fall into the background, fertile ground is created for the development of the most retrograde political ideas, even among the younger generation", he stated.
He pointed out that in the Western Balkans there is one line of division on the socio-political scene – "a line that separates those who believe it is normal and natural to be happy to live in multiethnic democracies, to try to build civil society and a European perspective and on the other hand, those who believe that these are unnatural political constructs and a departure from our historical roots and that we should reject everything that is imported and artificial".
Daniel Server, a professor at Johns Hopkins University, assesses that the Balkans did not have an easy period and that the current situation is better than in the 90s, but also that today's world is globally different from what it was then, so Washington and the EU are focusing on other events while the Balkans moves into the background.
"I have heard from many people from Serbia and Bosnia and Herzegovina that nothing has changed since the breakup of Yugoslavia, which reflects their dissatisfaction with the achievements of previous years, which is also visible to me. However, objectively it is not completely true that nothing has changed – you can travel freely, you can speak freely in all former Yugoslav states, although publication is still not completely free", he said, referring to the problem of corruption in the region.
"Ready or not, the responsibility for keeping Western ideas lives, now it's all up to the people of the Balkans, their governments, citizens and society. Politicians committed to liberal democracy are also the key to success, ready to gain votes by meeting the needs of citizens",  Server said.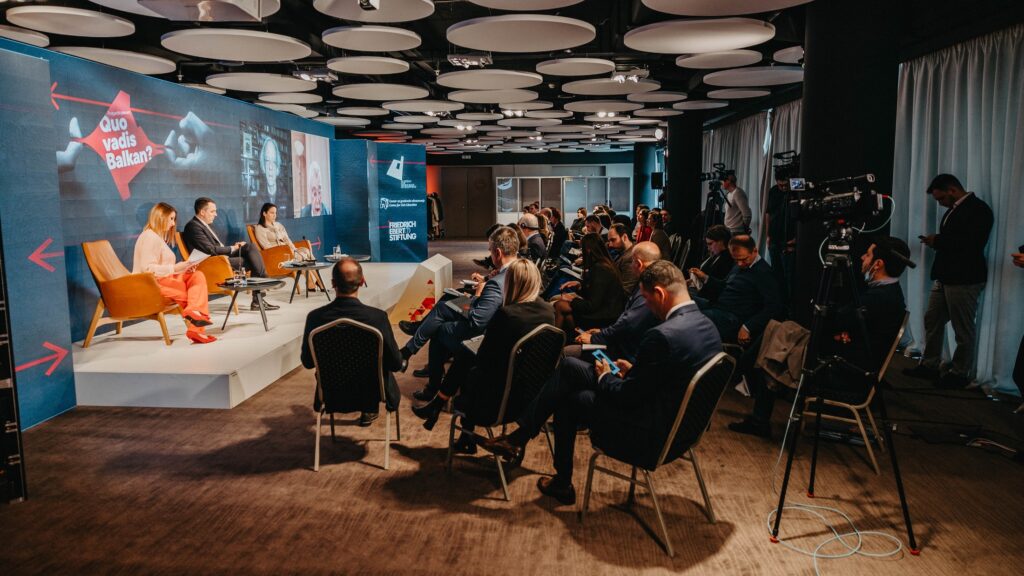 "Podgorica Plenum – Quo Vadis Balkans?" aims to strengthen the progressive forces in the region through gatherings and talks on modalities to respond to the growing right-wing extremism in the region. The plenum brought together participants from political parties, NGOs, the media, institutions, academia and the diplomatic corps, in compliance with epidemiological measures.
Maja Marinović, Progamme associate