Centre for Civic Education (CCE) today organized a one-day training for representatives of the judiciary, prosecution, police administration and the Ministry of Justice to improve their communication knowledge and skills, as well as public appearances, in cases where perpetrators or victims are minors.
Dragana Maljević, a communication expert and lecturer at the training, believes that "such trainings are especially useful for representatives of institutions due to awareness of the importance of adequate communication, but also the fact that their public appearances are often burdened with professional terminology that citizens largely do not understand". She assesses that such situations are overcome during the trainings, and points out that they should be organized continuously. "The special value of this training is that it refers to sensitive topics such as communication in cases where juveniles are perpetrators of crime or damaged side," Maljević emphasized.
Tamara Lekić, a counselor at the Basic Court in Cetinje, states that the training fulfilled its purpose completely. "The topic is extremely sensitive and deserves special attention. Juveniles in criminal proceedings, both according to domestic and international standards, have special treatment, and in that sense, the training was especially important and useful", said Lekić. "I believe that the training will help all participants to have an even better public appearance, and thus to achieve the desired goal – prevention, special and general, as well as reintegration of juvenile perpetrators after the committed crime", concluded Lekić.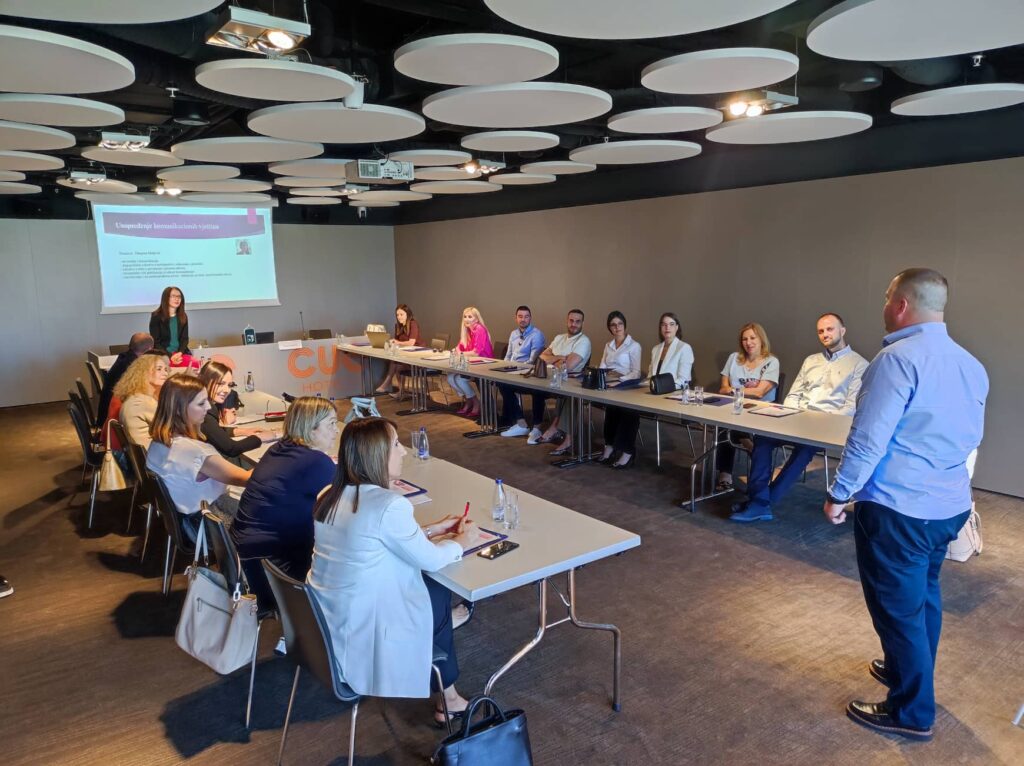 The training is part of the project The position of juveniles in criminal proceedings – from prevention to reintegration! implemented by the CCE with the support of the Ministry of Justice. The project objective is to strengthen the capacity of competent authorities to improve the quality of respect for the fundamental rights of persons deprived of their liberty in Montenegro, through more efficient implementation of modern legal solutions with a focus on minors, but also to establish a framework for more effective prevention of juvenile delinquency.
Vasilije Radulović, Programme associate