Centre for Civic Education (CCE) published a Manual for the Protection of Consumer Rights intended for the wider consumer community, as well as for traders, for a better understanding of the basic terms related to consumer rights and the procedure for protecting these rights.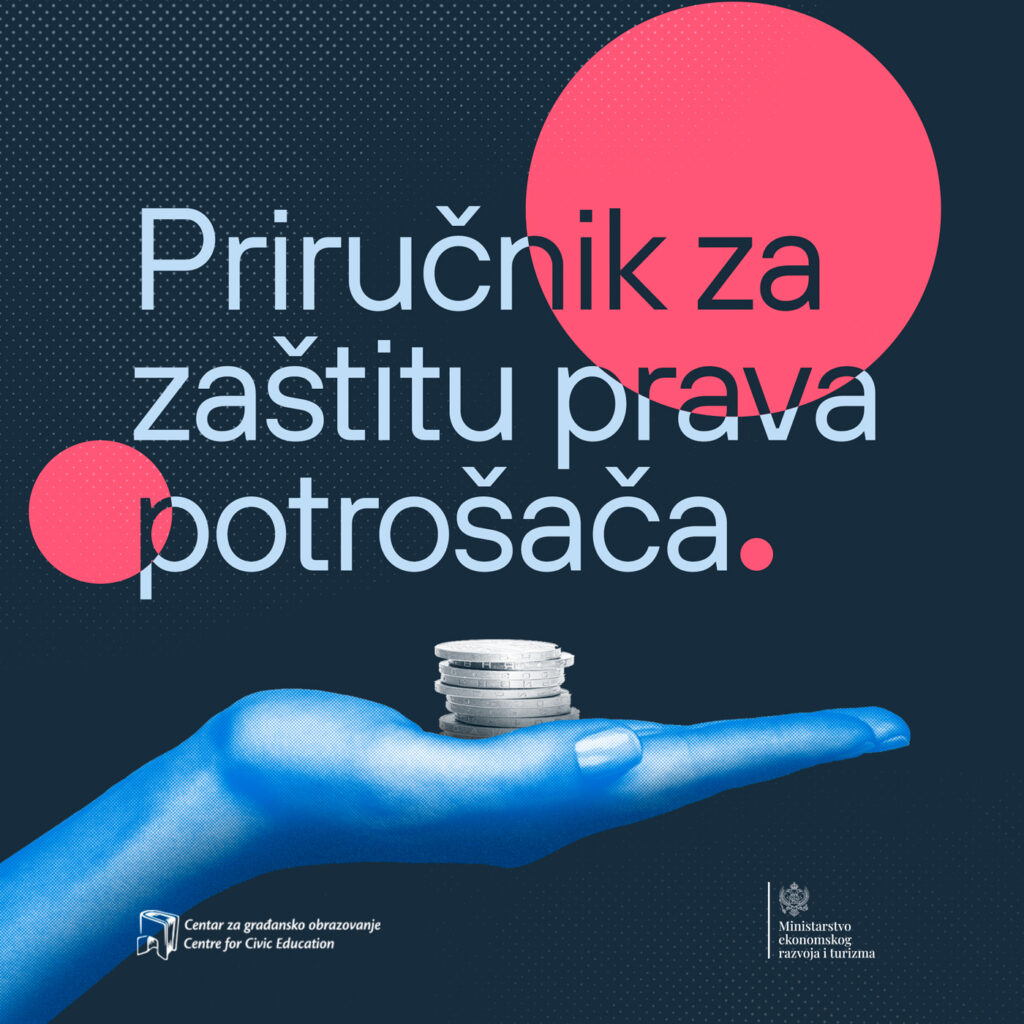 A manual written in simple and understandable language for citizens, with substantive answers to the seven most common questions regarding consumer rights – What laws regulate consumer rights? Who is the consumer? Who is the trader? What are the basic rights of consumers? What is conformity? What is a warranty? How is the protection of consumer rights achieved?
The first part is entirely dedicated to clarifying the basic institutes and concepts of consumer law.
In the second, and probably the more significant part, the steps to protect rights in cases of their violation are explained, through the procedure before the trader, inspection authorities, and relevant ministry, but also through the possibilities of extrajudicial and judicial protection, with an accent on the extrajudicial protection procedure as a cheaper and more effective protection model.
This activity was preceded by the Academy on Consumer Rights intended for students of law faculties, then the establishment and operation of the Consumer Counseling Centre followed by a paid two-month internship for three students, as well as a video campaign whose elements were incorporated into the manual itself.
The manual is available online, and it will be possible to access it, except through the CCE website, by scanning the QR code, which will be distributed to traders in the form of self-adhesive stickers with an invitation to display them in their establishments and thus, in the spirit of good business practices, enable their consumers to obtain complete information about the protection of their rights.
This activity is part of the project "Informed consumer – safe consumer", implemented by the CCE with the support of the Ministry of Economic Development and Tourism (MERT).
Damir Suljević, Programme associate