Centre for Civic Education (CCE)
is publicizing call for attendees of the III generation of
THE YOUTH ACTIVISM SCHOOL
If you are a high school student and you want to improve your activist skills in the promotion and advocacy for human rights, expand your knowledge or exchange experiences with your peers from other cities, then the Youth Activism School is the right choice for you!
The goal of this generation of the Youth Activism School is to help young people to better understand the human rights of marginalized groups, especially LGBTIQ people, in order to actively participate in the prevention of hate speech and violence in their local community, school and among peers.
The Youth Activism School offers a four-day programme for high school students, with the opportunity to learn about human rights, identify hate speech, especially towards LGBTIQ people, as well as ways to fight and report hate speech, use human rights protection mechanisms, but also to recognize the importance of preventing discrimination and violence towards LGBTIQ persons.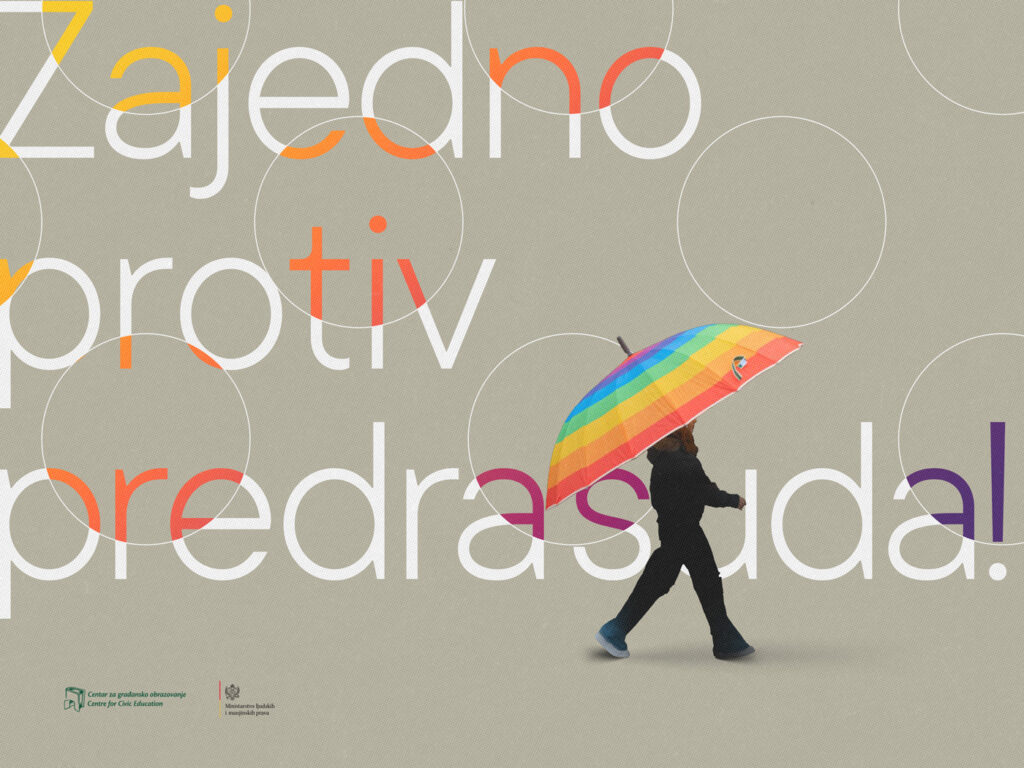 Who can apply for the Youth Activism School?
Regular high school students from all over Montenegro.
How to apply for the Youth Activism School?
By filling out the application and sending it to the e-mail address info@cgo-cce.org, with the subject "For the Youth Activism School".
Members of marginalized groups have priority in the selection of schools.
The deadline for sending applications is 23 February 2023 until 00:00.
The School is free for selected participants, which means that the costs of travel, food, organization of classes and other activities related to the program are covered by the CCE. The School is organized within the project "Together against prejudice!" which is implemented by the CGE with the financial support of the Ministry of Human and Minority Rights. Detailed information about the School's programme will be provided to those candidates who will be invited to the School after the selection process, based on the evaluation of applications.
If you have any questions, feel free to contact us at info@cgo-cce.org or on the phone number 020 228 479, as well as through our social networks.