Centre for Civic Education (CCE) organized, from 9 to 12 March 2023, the work of the third generation of the School of Youth Activism in Mojkovac, as a part of the "Together Against Prejudice!" project, which is implemented with the financial support of the Ministry of Human and Minority Rights.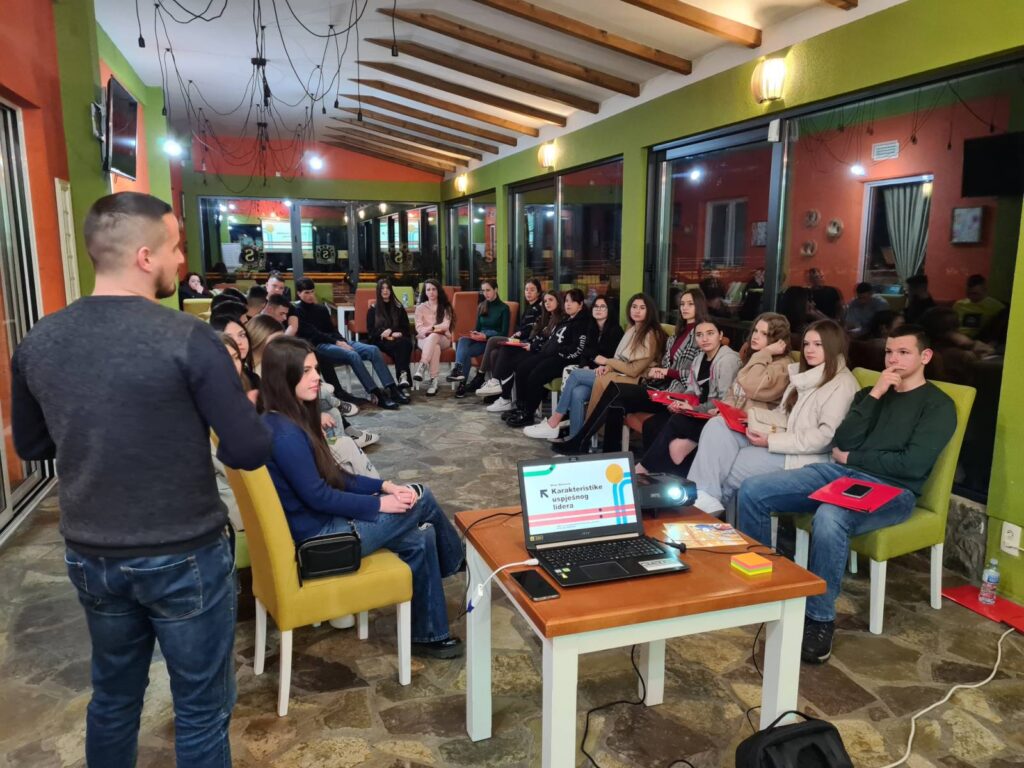 The focus of this generation of the Youth Activism School was on understanding the human rights of marginalized groups, especially LGBTIQ people, so that young people could proactively participate in the prevention of hate speech and violence in their local community, school and among peers. Hence, through an intensive four-day programme, high school students learned about the modern concept of human rights, identified hate speech, especially towards LGBTIQ persons, but also modalities to fight and report hate speech, then they were instructed on the mechanisms of human rights protection, how to recognize and suppress discrimination and violence towards LGBTIQ persons, etc. The work was conducted through a combination of lectures, workshops, film screenings, a "living library", group exercises, debates and discussions. A special dimension was the creation of messages of support for the human rights of marginalized groups, on which high school students worked applying the knowledge acquired at the Youth Activism School.
"The CCE's Youth Activism School is an excellent opportunity for young people to learn about key social issues, but also a platform through which critical reflection and responsibility of young people to take the initiative are encouraged and motivated. It was my pleasure to talk with young people from all over Montenegro about how to become or recognize responsible social leaders who have the potential to improve society," said Miloš Marković, lecturer at the School and President of the Board of Directors of the Youth Network of Montenegro, umbrella youth organizations in Montenegro.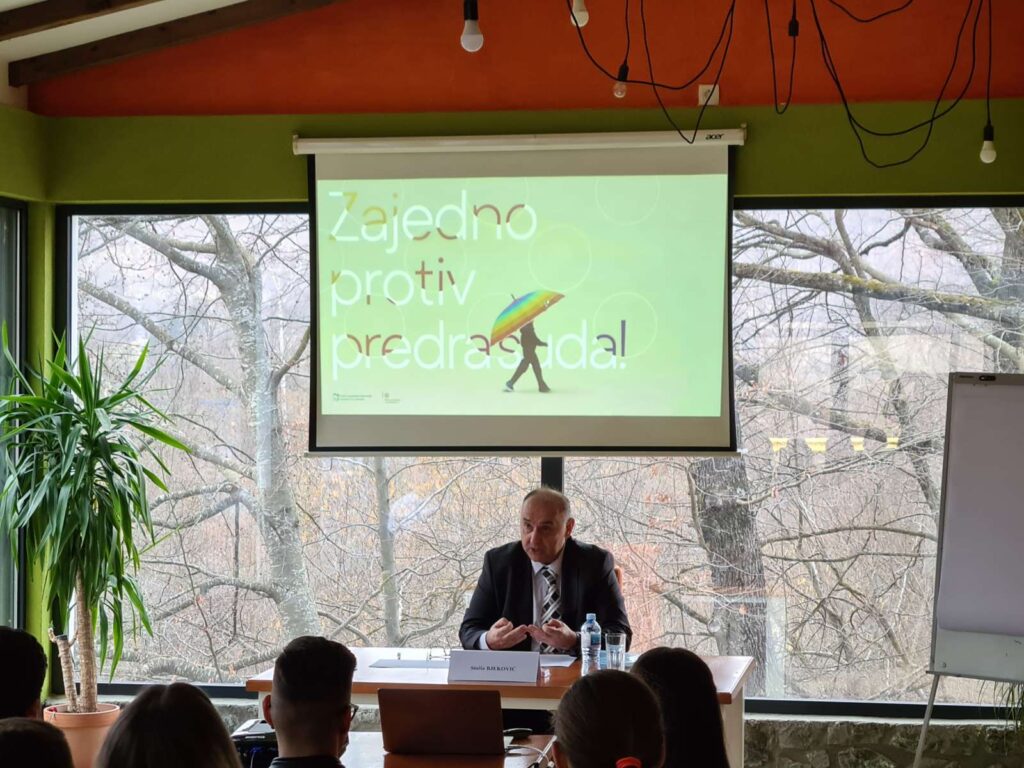 "Educations such as the Youth Activism School are more and more important for young people who are,  with their participation, already taking responsibility not only for their future, but the future of all of us," assesses Jovan Ulićević, Executive director of the Spektra Association. "It is important that in such a space, young people have the opportunity to learn that the struggle for any marginalized communities, such as the LGBTIQ community is a struggle not only for that specific community, but for the entire society that functions as a whole, and in which, eco-systemically – if oppressing one part, in fact entire being is oppressed," he concluded.
Sara Joksimović, a participant of the School and a student of the "Panto Mališić" Gymnasium from Berane, believes that human rights are generally not respected in Montenegro. "As a society, both in our country and beyond, in recent decades we have gone down the wrong path again. Whether it is discrimination against marginalized groups, violence, femicide (especially in Montenegro), these problems are often closed and kept silent," she explains. "I want to participate in changes in my society, and that is why I try to promote equality among people," she states.
"As a young person, full of curiosity and desire to explore the world around me, I cannot close my eyes and pretend not to see what is happening in modern society. We live in a democratic world, a world of tolerance, understanding, freedom of human rights … but only on paper. As long as individuals view diversity with hatred and as a threat, human rights will not be respected. We should all enjoy the same rights that we have, and I believe that precisely this diversity should be something that connects us," said Alem Reković, a participant of the School and a student of the "Bećo Bašić" Gymnasium from Plav.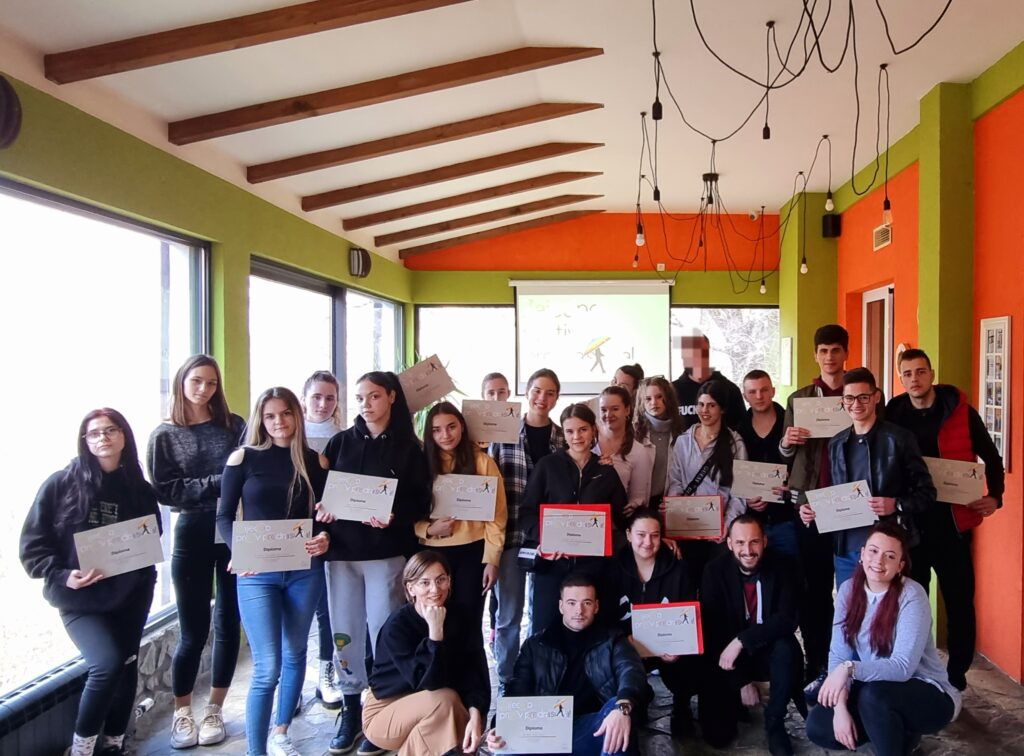 The lecturers and workshop moderators at the Youth Activism School were representatives of institutions, NGOs, activists for LGBTIQ rights, civic and youth activists. The participants of the School were students from eight Montenegrin municipalities – Plav, Pljevlja, Berane, Bijelo Polje, Cetinje, Nikšić, Podgorica and Ulcinj. The third generation of the Youth Activism School was successfully completed by 23 high school students – Alem Reković, Milica Tomčić, Sara Joksimović, Darko Džudović, Maša Milićević, Ena Bučan, Ksenija Stamenković, Tarik Hadžimušović, Loreana Brajović, Nađa Perović, Sulejman Purišić, Teodora Ćirović, Staša Pavićević, Andrija Turković, Nađa Pavićević, Nađa Stojanović, Milica Prelević, Dino Čelić, Ana Petrović, Ivona Đokmarković, Jovana Bojović, Tara Kovačević and one person who wished to remain anonymous.
Željka Ćetković, Active Citizenship Programme Coordinator