Starting from the necessity of direct cooperation, active participation and coordination of all subjects of the society, including civil society organizations, in order to increase the level of awareness and expand the knowledge of citizens of Montenegro and their active participation in the process of European integration, today the Memorandum on the cooperation between Radio Television of Montenegro (RTCG), Ministry of Foreign Affairs and European Integration of Montenegro, Ministry of Education of Montenegro, Centre for Civic Education and Center for Development of Non-Governmental Organizations is signed. The memorandum also refers to the cooperation during implementation of the project "Getting Ready for Europe".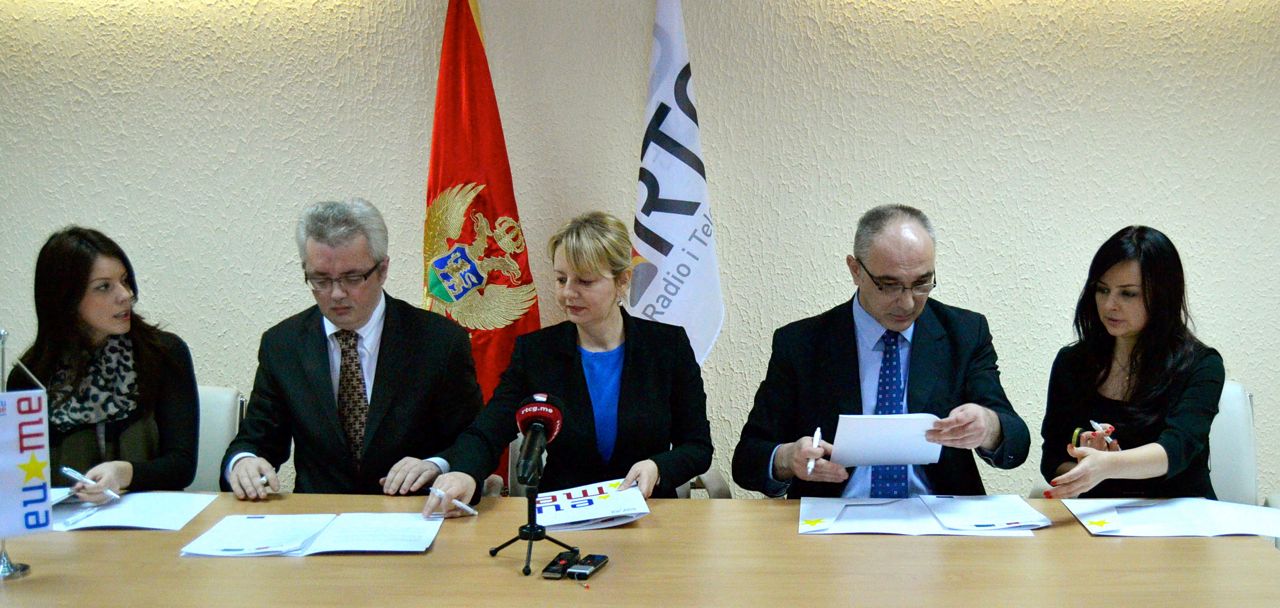 The project "Getting Ready for Europe" includes visits and educational workshops in high schools throughout Montenegro, promotions of the important segments of the process of European integration through printed brochures and literature, TV shows on RTCG that will educate audience and familiarize them with the goal and purpose of the project, as well as the complete missions of the institutions that are dealing with the promotion of European integration. The best and the most informed pupils will take part in the project and they will be selected on the basis of results of the test that will be taken in all schools while each school will have three representatives that will be competing in the quiz realized by RTCG. The goal of the project is to raise awareness in the field of information, cognition and education of high school students about European integration in 21 municipalities in Montenegro.
The project "Getting ready for Europe" is financially supported by the EU Delegation in Montenegro, and public broadcasting service will implement it in cooperation with Centre for Civic Education and Center for Development of NGOs.