Tonight, in the hotel Podgorica, the certificates are awarded to the participants of XXIII generation of Democracy School, organized by the CCE with support of Friedrich Ebert Foundation. The CCE executive director, Daliborka Uljarević and professor Radovan Radonjić, PhD, the moderator of the Scholl, awarded certificates to the students who successfully completed the programme.
The goal of the school is to contribute to the raise of general level of democratic culture in Montenegro through education and by informing participants about democracy, its values and ways of its implementation.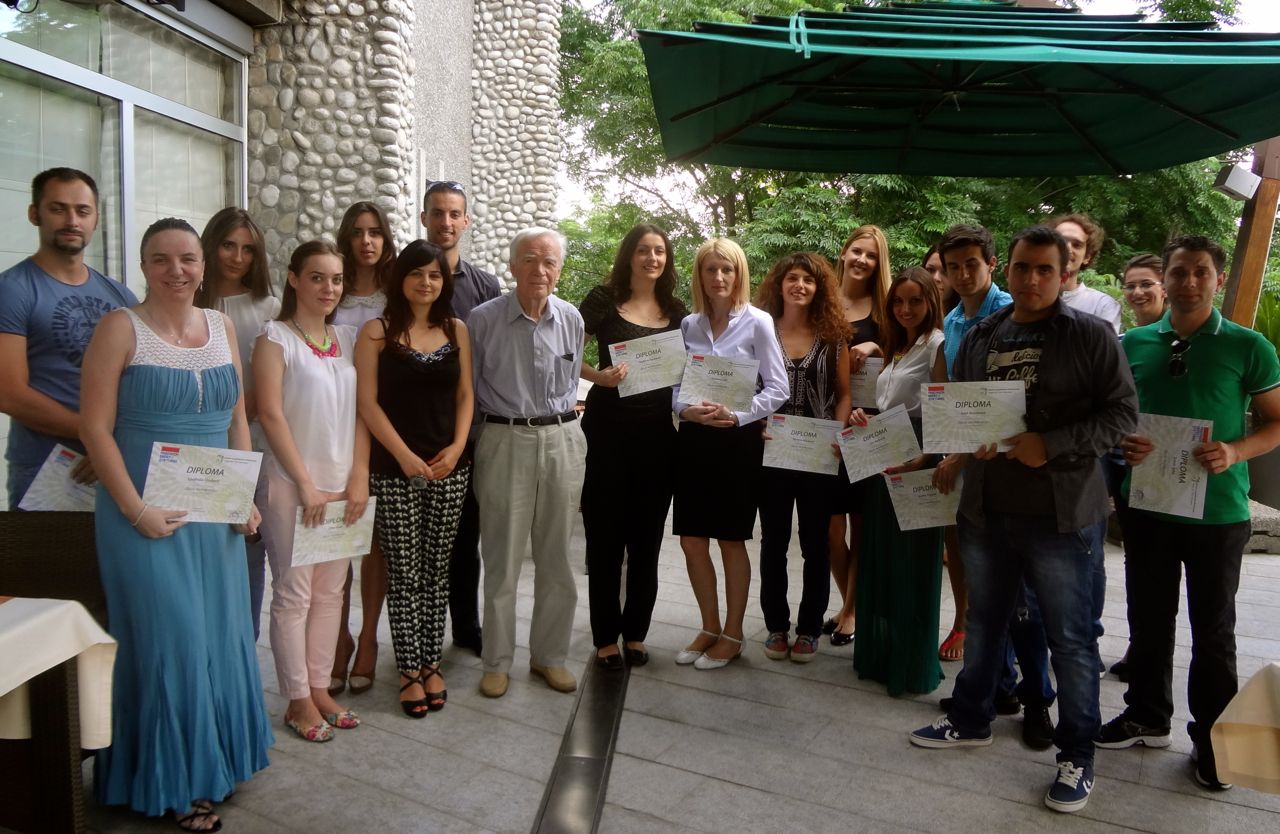 The school consists of 5 modules that last four months in total, and within the programme it is possible to gain theoretical knowledge, learn more about comparative practice and improve your skills and know how application of democratic principles in everyday life, especially in the sphere of politics.
XXIII generation of Democracy School is successfully completed by 28 participants from various parts of Montenegro, mostly representatives of political parties, media, NGO, students and others. Within this programme, they had the opportunity to listen to the lectures of eminent domestic and foreign lecturers, professors at Montenegrin universities as well as professors at universities in region, representatives of NGO sector and journalists. The certificates are awarded to: Andrej Popović, Bojana Delibašić, Bojana Tufegdžić, Dejan Komnenović, Elida Korać, Evelina Đečević, Irena Čejović, Iva Mijović, Ivan Joksimović, Ivan Vučeković, Ivana Marković, Jovana Davidović, Ljudmila Otašević, Milena Bojović, Nataša Martinović, Neda Krstajić, Nikola Bošković, Nikola Bošković, Nikola Zirojević, Nina Perunović, Samir Jaha, Sanda Rastoder, Slađana Kankaraš, Sofija Glomazić, Svetlana Lekić, Tamara Milošević, Teodora Škero and Tina Radončić
This programme has been followed by continuous interest from the moment of its establishment, and the fact that this is the XXIII successful generation encourages and shows that there are young people in Montenegro who are ready to be socially engaged and active participants of social processes, and that they are willing to work on building of their own capacities. This programme is established in 2003 and by now 627 citizens of Montenegro completed it. The new generation of School of Democracy is planned for September 2014.
Svetlana Pešić, Programme Associate