Centre for Civic Education (CGO) has been working intensively on the organisation of sixth FAST FORWARD Human Rights Film Festival 2015, by preparing a quality and diverse programme, which the audience of this already traditional Festival expects.
By recognising the importance of this Festival, ID Vijesti decided to once again provide contribution in its implementation. In this regard, Daliborka Uljarević, CCE Executive Director and Željko Ivanović, ID Vijesti Executive Director signed the Agreement on cooperation, as a result of mutual understanding concerning the need to contribute to the development of culture of human rights where intensive communication and cooperation among all stakeholders is necessary, especially between the media and non-governmental organisations, which could, in addition to the institutions, significantly influence the improvement of this framework. Based on the Agreement, Vijesti will dedicate full media attention and ensure the coverage of Festival within its reporting, promote the Festival with its announcement, and participate in the work of the Council of Festival through their representative. CCE will present Vijesti in its promotional material issued by the Festival, and give the priority right for interviews with guests of the Festival in line with the interest of Vijesti, as main media sponsor among print media.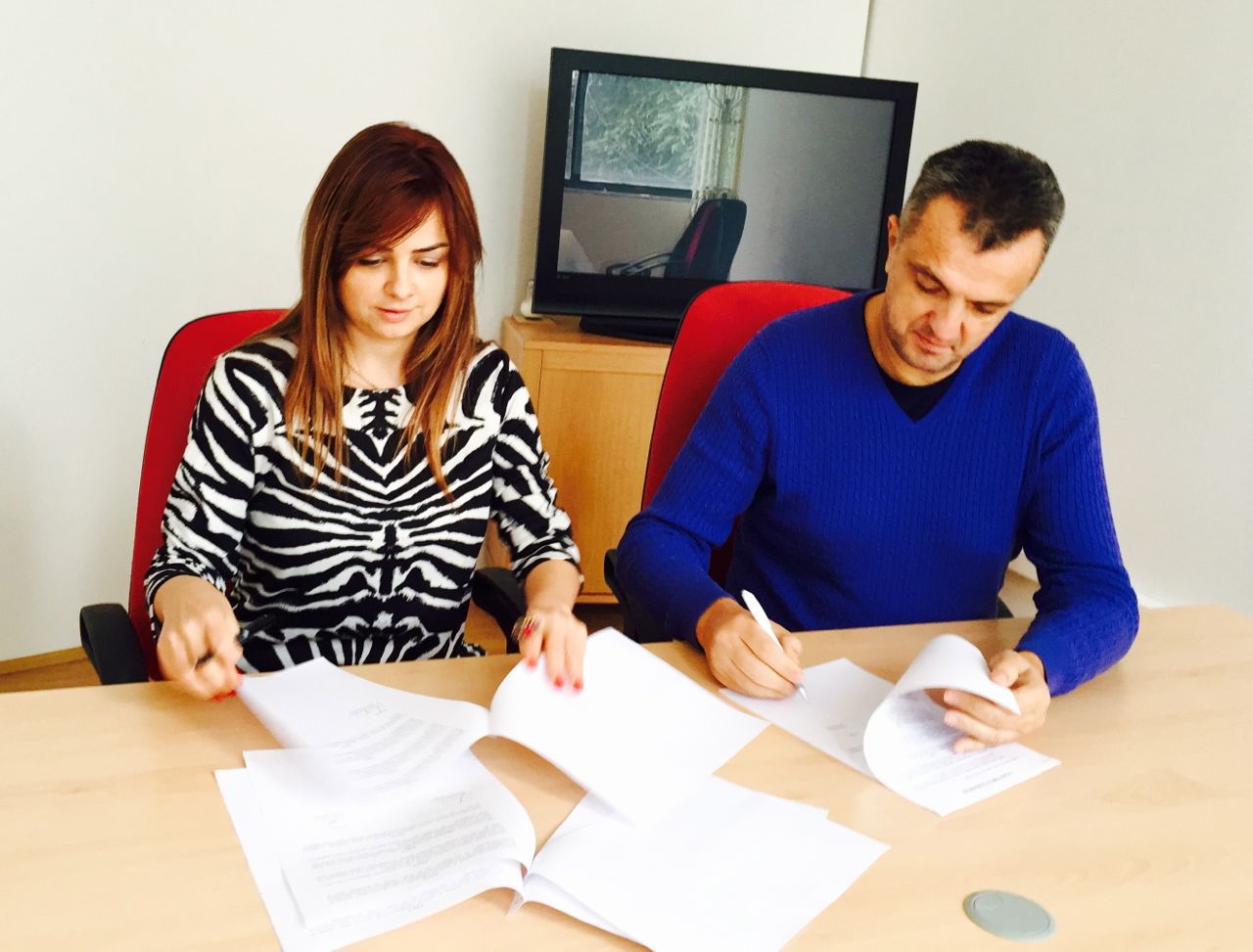 Sixth edition of FAST FORWARD Human Rights Film Festival 2015 will be held from 11 – 15 December 2015 in Podgorica, Montenegrin National Theatre (CNP), and one of the novelties is that this year Festival will have simultaneous short editions in Kotor and Berane.
This years' Festival is supported by US Embassy, Embassy of Canada, Commission for the allocation of part of the revenue from games of chance of Government of Montenegro, as well as the prestigious Movie That Matters (this is the first time it has supported this type of project in Montenegro). Partners of the Festival are Montenegrin National Theatre (CNP), Beldocs, public broadcaster RTCG (TV and Portal), Vijesti (newspapers and portal), Cultural centre «Nikola Đurković» from Kotor, municipality of Berane, as well as the companies Montepano and Compania de Vinos Montenegro.
Svetlana Pešić, programme associate