Centre for Civic Education (CCE) organised a visit to the Committee for Education, Culture, Science and Sport within the Student Leadership Programme, whereby students had the opportunity to familiarise with the manner and decision-making process concerning the higher education in Parliament, as well as to meet with the members of the Committee, as makers of these decisions, and exchange experiences and recommendations regarding the questions that were important to students. At the end of the 63rd thematic session, dedicated precisely to Student Leadership Programme, Branka Tanasijević, president of the Committee president, awarded the diplomas to participants for successful participation in this Programme.
Branka Tanasijević familiarised the students with the work of the Committee and its competencies and encouraged them to address the Committee whenever they are willing to attend the its sessions and discuss on matters of importance. "Ideas of students are essential for the improvement of work of Committee, and its contribution in the resolution of students' problems", Tanasijević underlined. She reminded that students make 1/5 of managing bodies on universities, thereby on their faculties, but she also advised that they should make bigger use of the existing legislative and institutional framework in order to ensure their rights.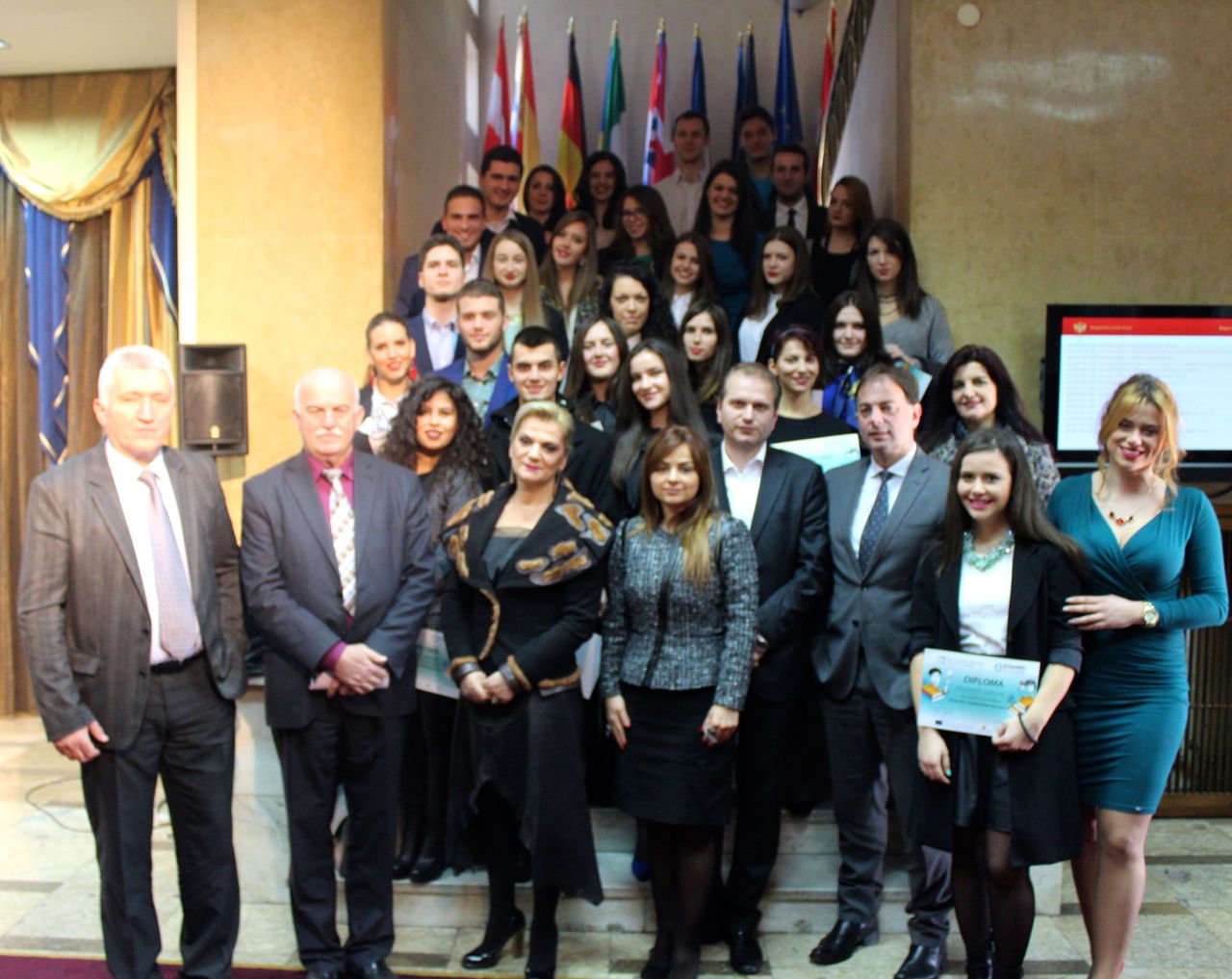 Daliborka Uljarević, CCE Executive Director, highlighted the following during her addressing: "Student leadership is precisely the driving force, the prerequisite necessary for student activism, and it is important to encourage it in Montenegro and provide bigger support. Namely, quality leadership and activism make the foundations of citizens' values, they are a part of civil future shaped by each society for the benefit of citizens or for public interest". She added that "student activism is the missing link in the articulation of civil initiatives, alternatives, even protests".
Srđan Perić, Committee member, pointed out in his addressing that CCE proved through this programme that institutions can benefit from the work of the NGO sector, and reminded the students that they should be the "avant-guard" of society. "Always look and demand for bigger opportunity, or someone else will take your place instead", Perić concluded.
Students pointed out that they were very satisfied with Programme, that they learned a lot, and that it also gave them the incentive for future individual actions. In addition, they had numerous questions for the members of the Committee.
Student leadership programme was successfully completed by 29 students from the University of Montenegro, University of Donja Gorica and Faculty of Administrative and European studies, as follows: Aleksandra Dujović, Amar Škrijelj, Anja Avramović, Anđela Đuković, Dejan Daković, Dimitrije Jovićević, Elma Hot, Filip Đelević, Irina Koprivica, Iva Mijović, Jelena Backović, Jelena Kontić, Jovan Dašić, Jovana Nikčević, Ljiljana Jokić, Maja Radonjić, Maša Velimirović, Milena Bojanić, Milosava Cerović, Mirha Tahirović, Nemanja Ostojić, Nikola Bošković, Nikola Maksan, Samra Radončić, Svetlana Janković, Tamara Mijušković, Vildana Ljujković, Zoran Dabetić and Željka Ćetković.

Centre for Civic Education (CCE) organised Student Leadership Programme through project "Only knowledge should get the title", conducted in cooperation with ELIAMEP, with the support of EU Delegation to Montenegro, Heinrich Böll Foundation and Commission for the allocation of part of the revenue from games of chance.

Svetlana Pešić, programme associate