Centre for Civic Education (CCE) opened the sixth instalment of FAST FORWARD Human Rights Film Festival on 11 December 2015 in Montenegrin National Theatre (CNP) with the screening of movie "Reaper" at 20h00.
At the opening of Festival, Daliborka Uljarević, Executive Director, pointed out that "all of us from the Centre for Civic Education know how much dedication is needed to make this Festival happen, and gather through one of the forms of civic activism and to affirm human rights and the imperative of protection of human dignity through the prism of culture." She assessed that "the system of protection of human rights in Montenegro is not efficient, it is considerably politicised, subdued to particular interests and not to the interest of public, thereby it does not present the necessary institutional response", and emphasised that "nowadays, civil sector in Montenegro sublimates numerous organisations which, according to some segments, deal with the improvement and protection of human rights, such as the protection of rights of persons with disabilities, LGBT persons, Roma, women, children, ethnic communities, and other. To fight for their rights means to fight of the rights of us all."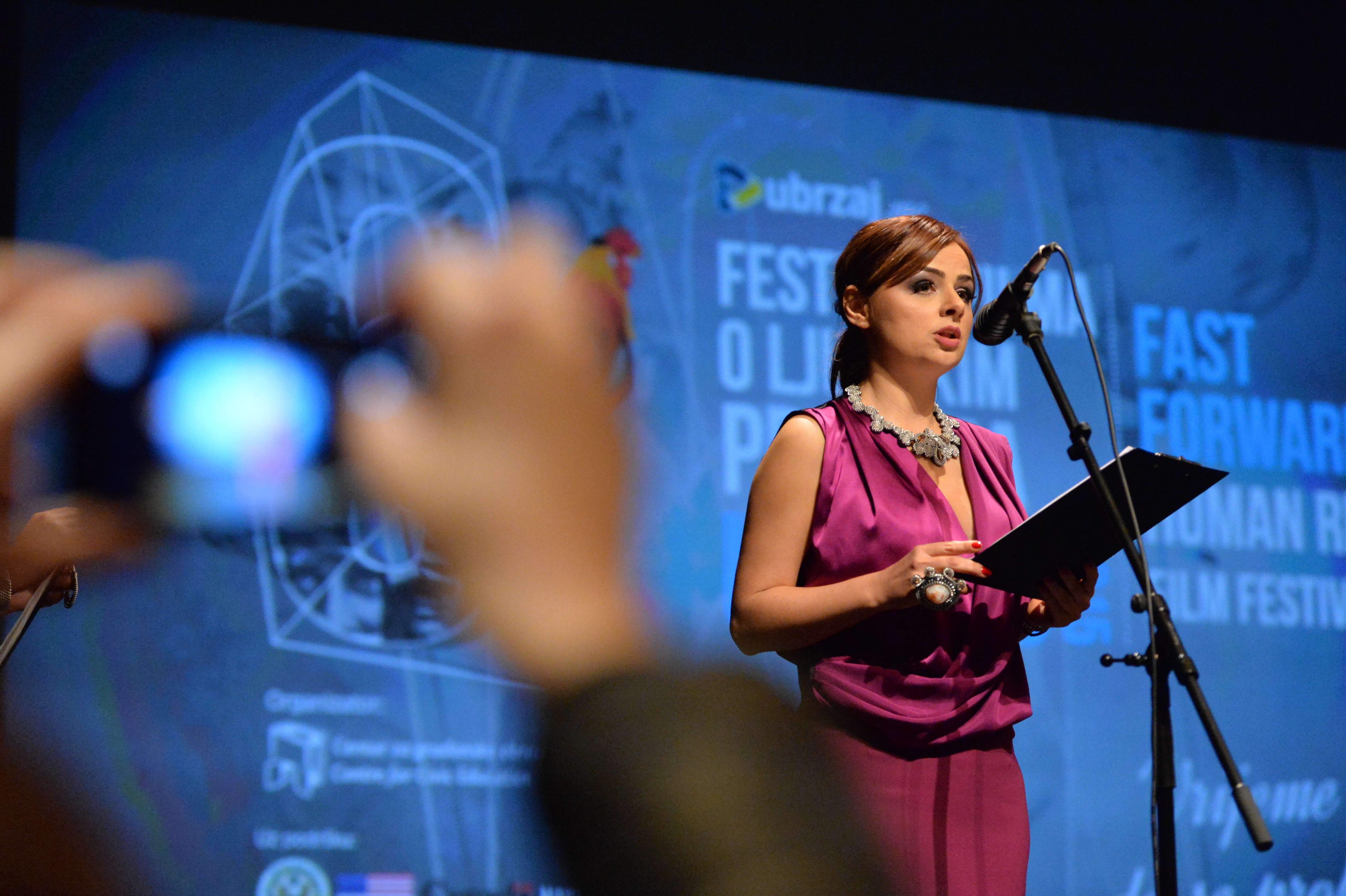 Uljarević underlined that the CCE sees the FAST FORWARD Human Rights Film Festival as an "opportunity to meet in a different space, to use movies as a platform to discuss the protection of human rights in Montenegro, in region and elsewhere, to provide a more innovative contribution in the affirmation of humanity, incite civic activism, stimulate personal courage in the fight for human rights since there are no evermore won battles in that field, and each fight for human rights should be recognised as our own."
B. Bix Aliu, Deputy Chief of Mission in the US Embassy in Montenegro, as one of the partners of the Festival, congratulated the CCE "for efforts which they invest in order to develop the festival and make it better each year. I am thrilled that US Embassy supported this year's edition of Festival and that we were there from the beginning of this endeavour from 2010", Aliu told. He added that "it is fantastic that this year's edition of Festival offers selection of great movies not only to citizens of Podgorica, but also to citizens of Berane and Kotor, and I hope that Festival will continue to expand each year".

"If all of us, as active participants in our societies don't raise our voices in defense of human rights, in defense of the oppressed, then society will not move forward. I hope that we can all together take a step forward to make Montenegro move quickly to a better future for all citizens here. ", Aliu concluded.
Zvonimir Jurić, Croatian director, whose drama "Reaper" tonight had its Montenegrin premier, which portrays three stories that intertwine in the movie, told that "main protagonist and other characters are immersed in the life such as the fish are immersed in an aquarium. You cannot see the walls, but you can feel them. That life they live is certainly filled with consequences of war".
It is the work that deeply affected the audience from Podgorica, and judging by the critics from Croatia, it is the best war movie of Croatian cinematography.
Film follows three stories which take place during a single night and deal with Ivo in different ways, gradually giving us a gloomy picture of Ivo's life and of the whole area which is stuck and imprisoned by war, as Ivo is by his crime. Leading roles are Ivo Gregurević, Mirjana Karanović, Igor Kovač, Nikola Ristanovski, Lana Barić, and etc. So far, film participated in more than 30 festivals, and among other, it received an award for Best minority coproduction and best sound at Film Festival in Slovenia 2015 in Portorož, Golden Arena for camera, Golden Arena for best male role and Golden Arena for best supporting actor, as well as the Oktavijan award for best movie of national programme at Pula Film Festival 2014.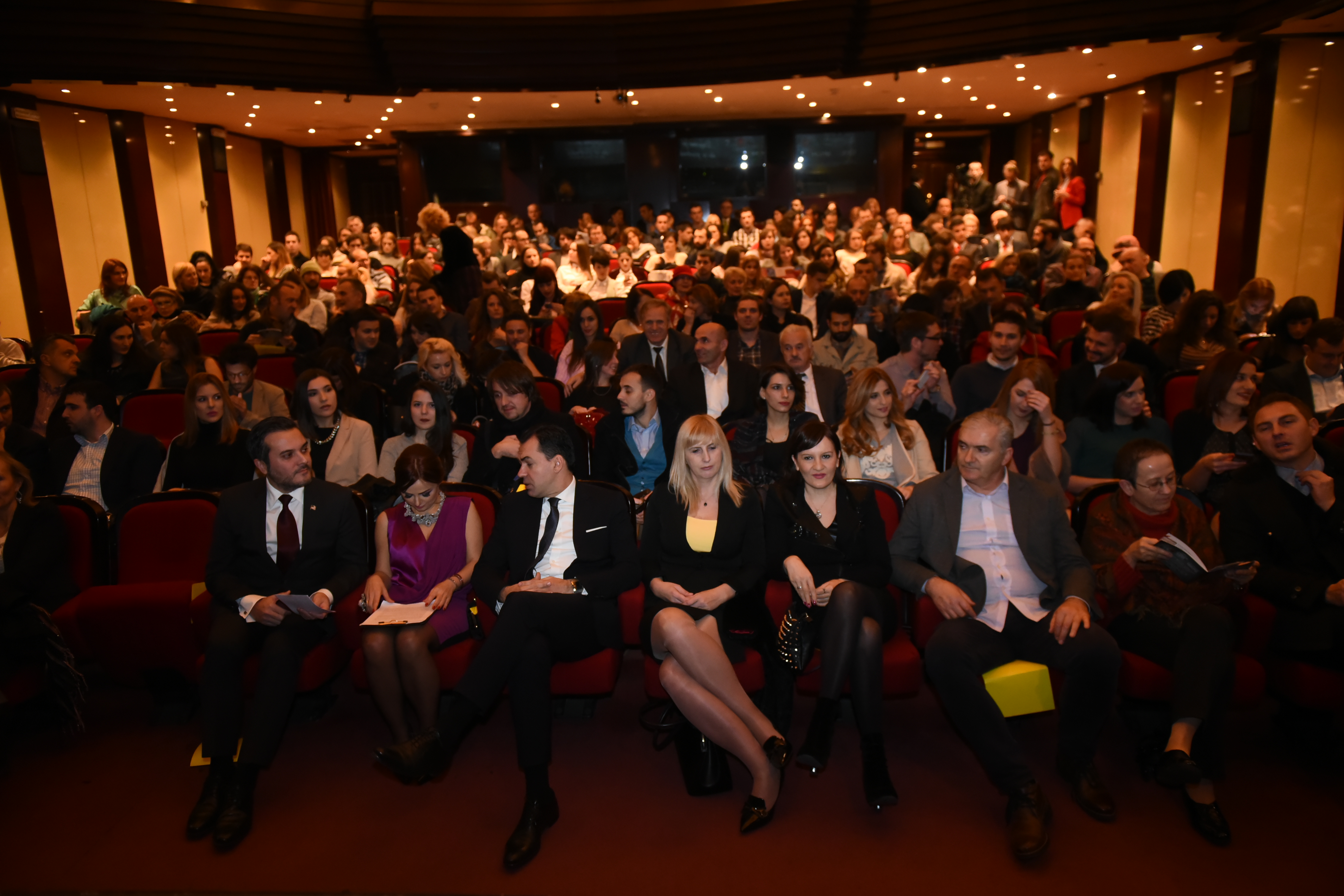 On Saturday, 12 December, Festival opens at 17h45 in Kotor, in cinema "Boka", with the movie "CITIZENFOUR", by Laura Poitras. Programme in Podgorica continues with the screening of movies: "Visit" by Michael Madsen, "The pearl button" by Patricio Guzman, and "Taxi" by Jafar Panahi.
Sixth edition of FAST FORWARD Human Rights Film Festival 2015 will be held from December 11 to 15 2015 in Podgorica in Montenegrin National Theatre (CNP), while the short editions in Kotor in PI "Nikola Đurković" will be held on 12 and 13 December, and in the hall of Municipality of Berane on 13 and 14 December.
This year's Festival is implemented realised with the support of US Embassy, Embassy of Canada, Commission for the allocation of part of the revenue from games of chance of Government of Montenegro, as well as the prestigious Movie that matters (this is the first time it has supported this type of project in Montenegro). Partners of the Festival are Montenegrin National Theatre (CNP), Beldocs, public broadcaster RTCG (TV and Portal), Vijesti (newspapers and portal), Cultural centre «Nikola Đurković» from Kotor, municipality of Berane, as well as the companies Montepano, Studio Mouse and Compania de Vinos Montenegro.

Entrance to all screenings is free of charge.

Svetlana Pešić, programme associate