Ten students who were selected within the project "Active students for sustainable development" have successfully completed their month-long practice in Institute Alternative and Daily Press. Prior to this, programme participants visited project partners and had the opportunity to attend the workshops on basics of public policies and objective journalist reporting.
Within the framework of this project, five political analysts have performed their practice in NGO Institute Alternative, while five journalists have done their in portal Vijesti, where they had the chance to work with mentors and get to know the important aspects of work in NGOs and media, as significant actors of social development. Outputs of their internships are ten news articles, produced by students of journalism, as well as five public policy documents, prepared by students of Political Sciences.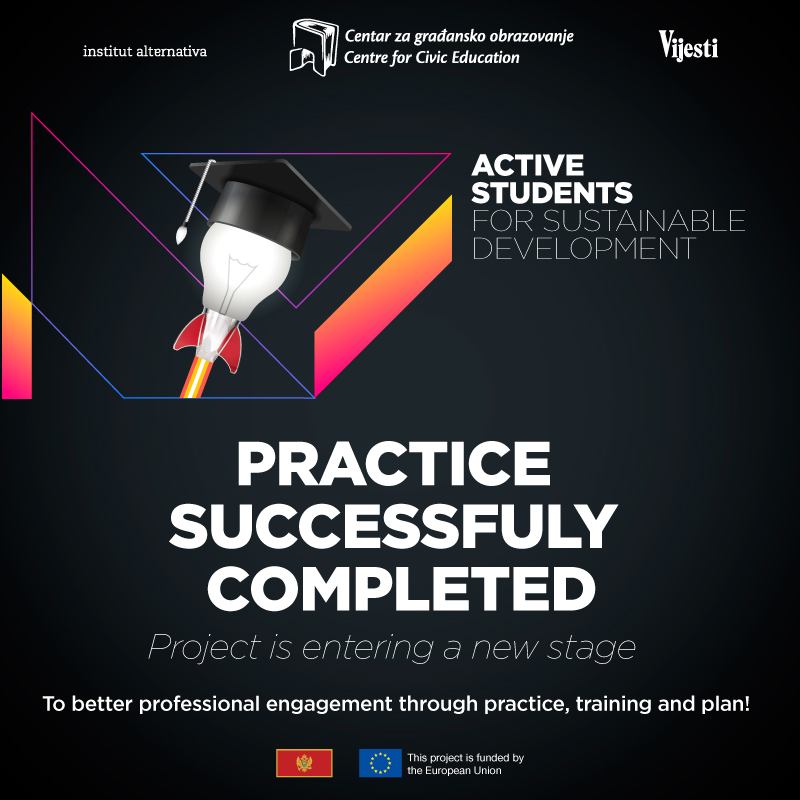 Specific objective of this project is the improvement of skills of students from the departments of Journalism and Political Sciences from the Faculty of Political Sciences through the transfer of knowledge within the scientific institutions and small and medium sized companies for the purpose of realisation of more closer bond between the said sectors, and for the benefit of students who require practical form of education.
Project "Active students for sustainable development" is financed by the European Union through the Directorate for the Financing and Contracting of EU Assistance Funds (CFCU) of Ministry of Finances, within the programme "Transfer of knowledge among the sectors of higher education, science and industry".
End of working practice does not imply the completion of project, which envisaged additional activities to be continued.

Svetlana Pešić, CCE programme associate