Work of Montenegrin municipalities should be more transparent and more open to citizens, as it was concluded today at the roundtable "I have the right to know" organized by Centre for Civic Education (CCE) in Pljevlja in cooperation with NGO Bonum.
Mira Popović, programme associate in CCE, emphasized that the right to free access to information in Montenegro is significantly limited, contrary to recommendations of the European Union. "Data are not available in any other manner prescribed by the Law, and these are just some of problems that citizens face in their day-to-day tasks, but also civil society organizations that focus on research and are not able to get specific data, given that that organs mostly advertise them as secret, which will, in the future, be more and more frequent, due to abolition of obligation to conduct the hazard test", concluded Popovic.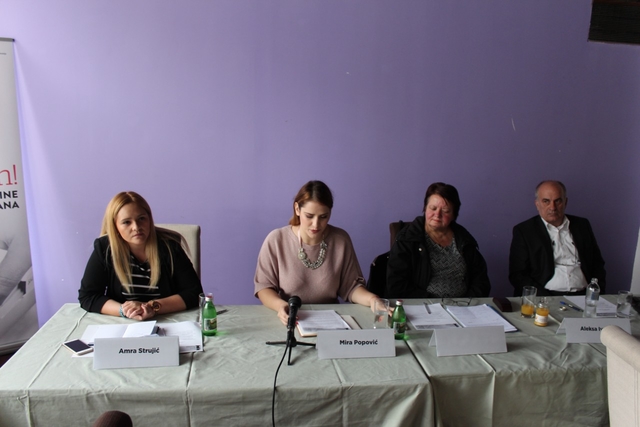 Head of the Chief Administrator's Office in the Municipality of Pljevlja, Milojka Pupović, emphasized that Municipality of Pljevlja is rather up-to-date in its work in this field and on that occasion especially emphasized the work of Secretariat for Social Activities. She noted that "work should be done to improve the current situation, but that there are responsible and professional people in the local self-government who are doing their job".
Ruždija Strujić, President of the Managing Board of NGO Bonum, reminded that "it is necessary to use potentials of civil society organizations to improve the work of local self-government organs". He pointed out that "NGOs can animate citizens to take more active participation in decision-making processes at the local level".
Dejan Miličić, director of RTV Pljevlja, stated that Television Pljevlja is working well with the local self-government and that there is evident progress in the part of quarterly media conferences organized, at which information is being publishing that even is not much favorable for municipality itself.
Aleksa Ivanović, a member of Council of the Agency for Protection of Personal Data and Freedom and Free Access to Information, said that since January the Agency received 3,600 complaints about work of the administrative authorities, and pointed out a fact that countries in region – Slovenia and Croatia have far fewer complaints compared to Montenegro. In addition to providing access to information, he also insisted on obligation of authorities to submit and provide also an explanation with the given decision in order to make this information useful. "Organs who want to respect the Law must start from proactive access to information which is the most cost-effective for both organ and state itself", said Ivanović.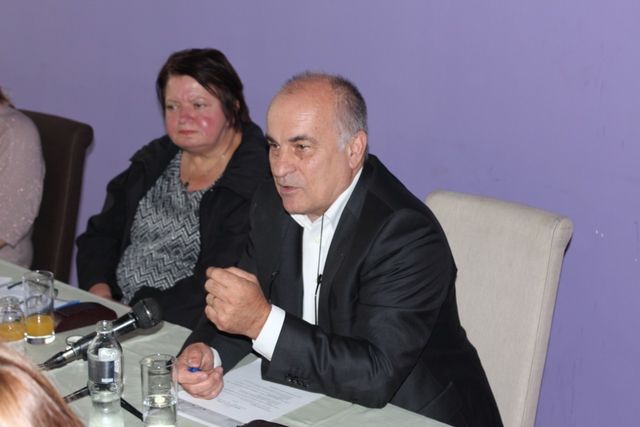 Director of the European Integration Service in Municipality of Pljevlja, Nermina Bašić, pointed out that employees in that service "are really genuinely fulfilling their obligations and try to respond in the legally prescribed time to all requests for free access to information that are addressed to this organ".
Ismeta Žakić, from the NGO Civic Initiatives, said that ignorance and lack of professionalism of officials, on the one hand, and the ignorance of their rights by citizens themselves are often a cause of numerous complaints. "Every information that is given to citizens must be clear and responsibility must be established in the work of officials and authorities and their ethics in the work itself", she assessed.
Roundtable gathered 20 participants, representatives of media, institutions, representatives of local NGOs as well as interested citizens of this Montenegrin municipality.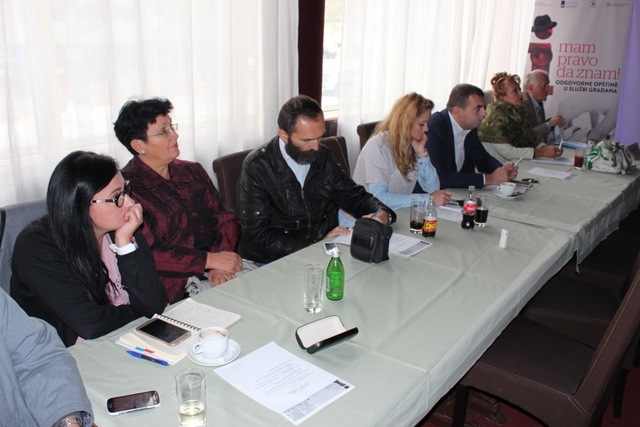 Roundtable "I have the right to know" is the first in a series of this events that CCE is organizing with partners within the project "I have the right to know – Responsible municipalities in the service of citizens" financed from funds of the European Union and co-financed from funds of the Kingdom of the Netherlands, within broader regional project WeBER (Western Balkans Enabling Project for Civil Society Monitoring of Public Administration Reform. Aim of the project "I have the right to know – Responsible municipalities in the service of citizens" is to contribute to improvement of accountability and transparency of local self-governments in Montenegro in accordance with principles of good governance which will be achieved through strengthening cooperation between national and local NGOs and local media, in joint monitoring of implementation and regular reporting on the state of implementation of the Law on Free Access to Information.
Miljan Lalović, project assistant