The mission of a fight for the civic concept of understanding society which will not limit the basic human rights and freedoms with party and other restraints nowadays is even more pivotal, and exclusion towards those who do not think the same limits social and personal potentials.
This was bespoken by the Executive Director of the Centre for Civic Education Daliborka Uljarevic, during opening of the eighth FAST FORWARD Human Rights Film Festival 2017, which officially began last night in the Cultural Informative Centre (CIC) Budo Tomovic, with the film 'The Frog' of the Bosnian director Elmir Jukic.
The Festival is realized by the CCE in cooperation with CIC 'Budo Tomovic', International Documentary Film Festival BELDOCS, Sarajevo Film Festival, Cultural Centre 'Nikola Djurković' from Kotor, municipalities of Kotor and Berane, as well as Cultural Centre of Berane.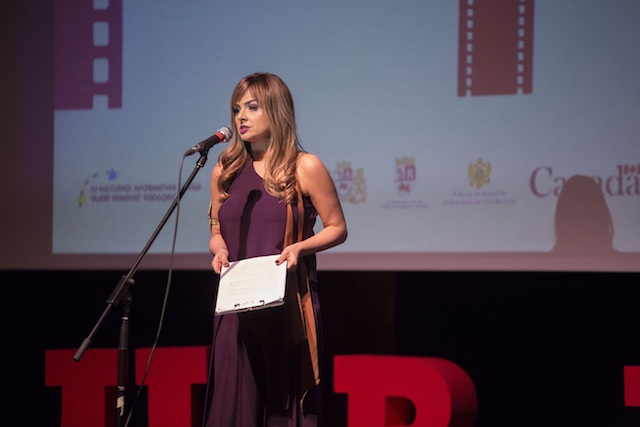 Uljarevic stated that CCE works and creates for 15 years in a 'rather challenging context', reminding that without a vision one cannot go further.
'Without this vision, we would not subsist for a decade and a half, and have been institutionally established, became recognizable and credible in our and international public, directly involving more than 5,000 Montenegrins citizens in our educational and related programmes, influenced shaping of legislative and public policy-making processes. We would not have the FAST FORWARD Human Rights Film Festival 2017', assessed Uljarevic.
She stated that mission of the struggle for civic concept of understanding society that, as she said, that will not limit basic human rights and freedoms by party and other restrictions, and in which the dignity of personality will be respected still persists.
'Today it is even more pivotal, since precisely internal divisions and intorelances are blocking us, exclusion towards those who do not think the same limits our social and persnal potentials, imperviousness even to the smallest critics opens conflicts in which one unnecessarily spends energy and knowledge. Violation of human rights is here an inevitable consequence', estimated Uljarevic.
CCE continues to, as she said, to question its borders and their limitlessness.
'We have moved some, but many are still present. We encourage also all of you to do the same, starting from those that are the most powerful and most complex in ourselves, which are the expression of our perception of the world and our place in it', stated Uljarevic.
According to her, the choice of questioning borders is a check of integrity, intellectual capacities, emotional openness, ethical principles, and courage.
'It is hard, but worth of the trace that we can leave in constructing a paramountedly needed civic framework and content of this society. Therefore we are fast-forwarding also this year', stated Uljarevic.
Programme associate in CCE and moderator of FAST FORWARD Festival, Tamara Milas, said that common denominator of selection of 15 film premieres is faith in inalienability of human dignity and, as she said, power of a creative and courageous individual to induce change with his/her action.
'However, civic activism and adamant fight for human rights have still not fully taken hold in Montenegro in its entirety. There are still exemptions and in order to indicate importance of those who live these principles, in order to encourage them to continue to be an inspiration to others we have established awards for affirmation of human rights and civic activism', stated Milas.
Awards for affrimation of human rights and civic activism in category of organization, this year, was received by informal civic initiative Bokobran, as a group of Boka enthusiasts, devoted to preservation of its unique natural-cultural heritage.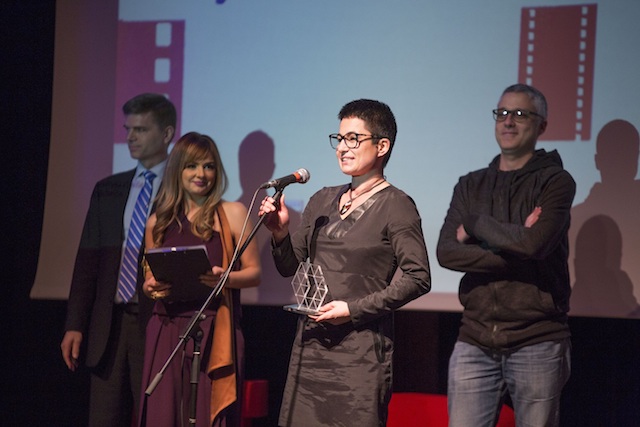 Representative of Bokobran Antonela Stjepcevic, said that the award is a great pleasure, but also encouragement to continue with new actions, for the purpose of protection of cultural and natural identity of Boka Kotorska.
'Because this is our human right and civic obligation', stated Stjepcevic.
This-years award for affirmation of human rights and civic activism in the category of an individual was given posthumously to Milan Saranovic, who, as it was explained, remains an inspiration to activists of civil society in Montenegro.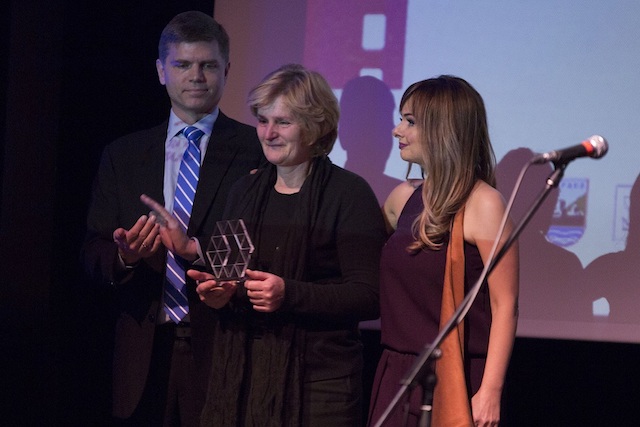 Deputy Ambassador in Canadian embassy for Serbia, Montenegro and Macedonia, Brian Ebel, said that this embassy, together with CCE successfully works on strengthening human rights in Montenegro.
'I am sure that we all share values such as human rights, freedom, democracy, equality of genders, respect for diversities. Fight for human rights is never ending and it is necessary to enable that the voice of vulnerable ones who need help and protection is heard', said Ebel.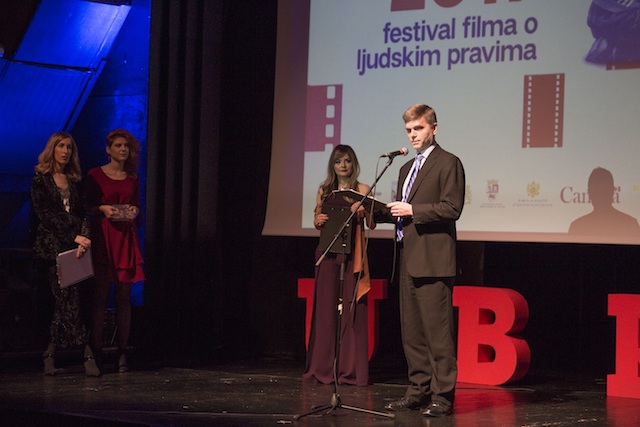 Eighth FAST FORWARD Human Rights Film Festival 2017 will last until Thursday in CIC Budo Tomovic, today and tomorrow in Centre for Culture in Berane and on 15 and 16 in Cinema Boka in Kotor.
Festival is being realized with the support of Commission for Allocation of Part of Revenues from Games of Chance of Government of Montenegro, foundation Heinrich Böll, embassy of Italy, of Israel, of USA and with the support of business sector.
Milos Knezevic, programme associate/PR