Kotor, PR Press Service – Fight for human rights is not easy and will never be ended, as it was assessed by Executive Director of the Centre for Civic Education (CCE), Daliborka Uljarevic. She also stated that Boka and Kotor have special place in creation of multi-ethnic and multi-cultural understanding as foundation for development of modern human rights protection concept.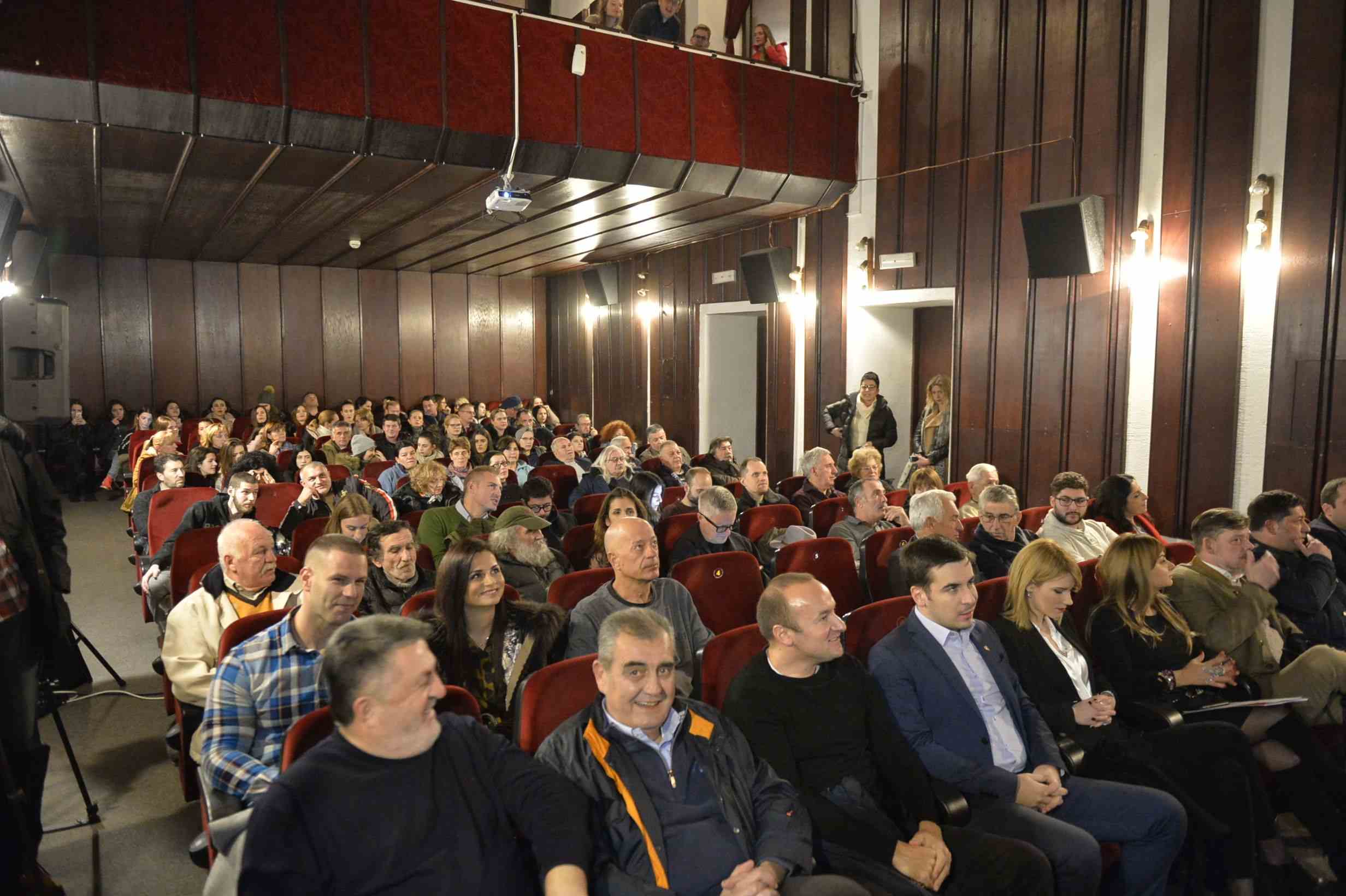 During the opening of Kotor's edition of FAST FORWARD Festival, she said that the CCE is honoured with possibility for Festival to be presented in one of, as she described, the most important cultural region in these area.
'Maybe it is my subjective impression, but I think that the cultural and artistic content which have changed traditional stereotypes of Montenegro, opened necessary communication as foundation without which there are no civic values, could be seen the clearest from Kotor', said Uljarevic in Cinema 'Boka'.
She reminded that 'Watch and Remember' is this year's moto of FAST FORWARD Festival.
'Because we believe that we must not turn blind eye and forget if we want to be human rights defenders. And this fight is never easy nor will ever be ended. We are witnesses of many not violated but crushed human rights, dominantly by precisely those who are obliged to put the public interest before any other private interest', stated Uljarevic.
Director of Cultural Centre 'Nikola Djurkovic', Marija Bernard, said that this institution, through its operation and programme activities, regularly deals with the topic of human rights.
'This is our objective and we will continue to do so in the future. We believe that education of citizens about human rights is very important, especially of youth', stated Bernard.
President of Municipality of Kotor, Vladimir Jokic, said that, considering moto of the festival 'Watch and Remember', he recalled the book of Serbian author of Jewish origin Filip David, who, as he clarified, wrote a book of remembrance and forgetfulness 'in which he says that evil may be all-present in one place, but not all-powerful'.
'He speaks in the book that, only by thinking daily and dealing daily with issues of rights and freedoms of human, we can defeat this evil in us and our environment. It is our obligation to remember this evil, although it is probably the hardest obligation, since they say that the only thing scarier than forgetfulness is remembrance. Who does not remember, relieves everything again', said Jokic.
He has, also, highlighted pleasure that Municipality of Kotor is one of three municipalities in which FAST FORWARD Human Rights Festival is conducted.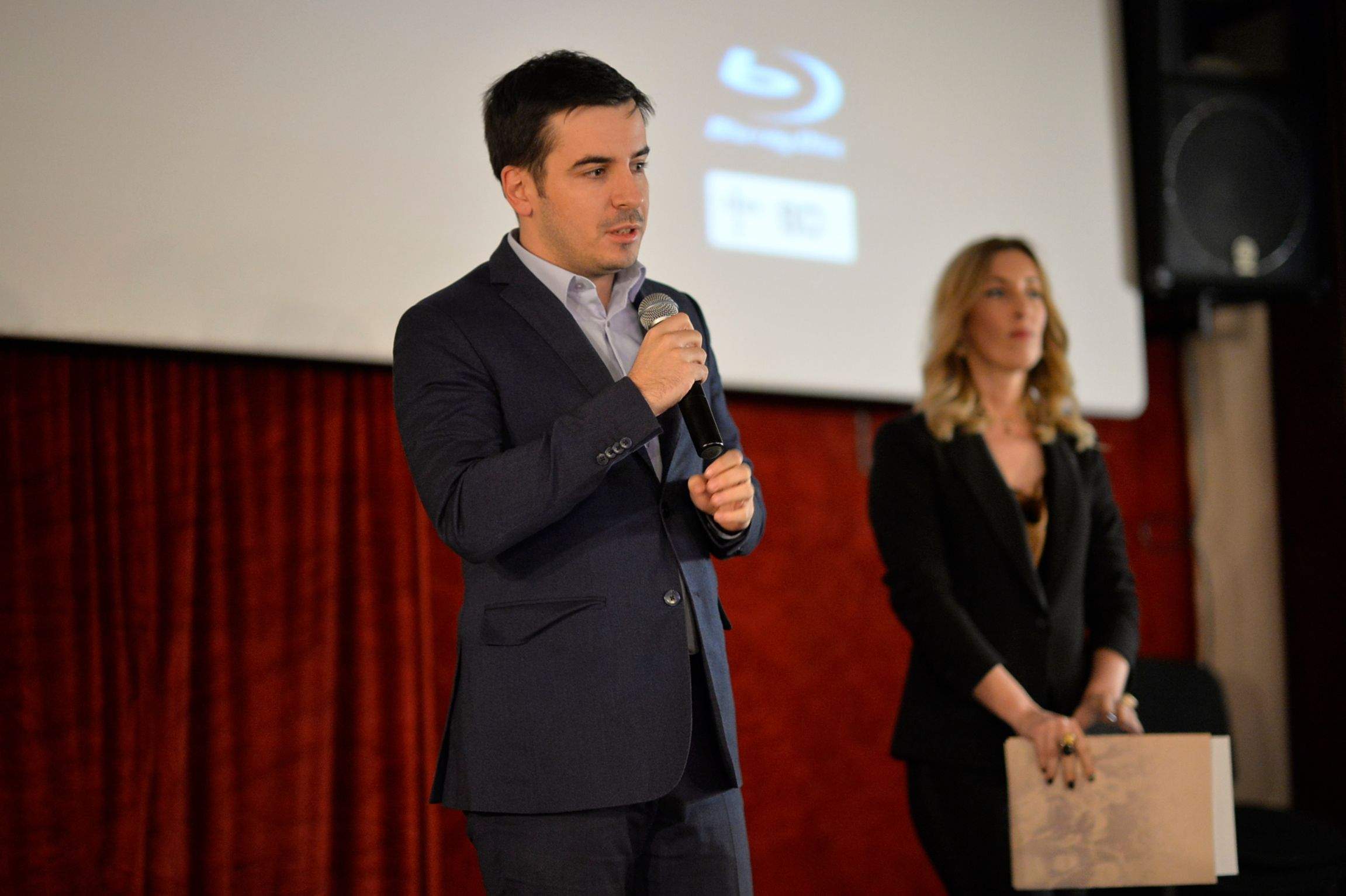 Upon introductory remarks, film 'Enkel', by Aleksandar Reljic, was screened – a story about former inmate Eva Mozes Kor, who survived deadly Nazi experiments of doctor Josef Mengele, and symbolically adopted Auschwitz commander's grandson, Rainer Höss in 2014, who today fights actively against fascism and antisemitism.
Film Director Aleksandar Reljic and film protagonist Rainer Höss, Auschwitz commander's grandson, were guests of the Festival and after the screening, they had Q&A session with audience, moderated by historian Milos Vukanovic.
Vukanovic reminded that film describes in detail everything that has brought to the scariest event in Second World War.
'Film describes psychology of Nazi crime, relation towards all victims, not as towards humans but cockroaches, with shocking information that the largest industry of death ever recorded in the history of mankind managed to murder 420 thousand people for 56 days', said Vukanovic.
He said that today, all European countries, have clear attitudes against Nazism and in all school curriculums, as he emphasized, it is clearly stated what Holocaust is. In this context he asked Höss why does he believe that even today there should be discussion about Holocaust.
Höss stated that everything what Nazis have been doing and beginning is still happening in the world, underlying that all those violations of human rights are still widely present.
'I am doing this also for my children – for them to know the family history and not to go through the same suffering that I had to go through', said Höss.
Reljic said that he often deals with topic of 'hatred in this region' in his films.
He stated that in the time when he started working on the film, he was finishing the film 'Auschwitz – Yugoslav Memory', explaining that he was interested to know the relation in all six former Yugoslav republics towards the phenomenon of Holocaust and crimes committed in Second World War.
'I was interested, from the angle of Holocaust and Auschwitz itself, because over twenty thousands of Jews from the space of entire former Yugoslavia ended in Auschwitz. Of that number, over ten thousand only from Backa were deported. Working on previous film, I stumbled upon story of Rainer Höss, who came on ceremony of 70th anniversary of liberation of Auschwitz. For me, this fact was fascinating and inspiring to start to investigate everything about him', stated Reljic.
While investigating stories about Höss, as he said, he stumbled upon information that he was symbolically adopted by former inmate and in that moment, he realised that he needs to make a film about this.
'I have found Höss rather quickly, his Twitter and Facebook account, wrote him a message. This was at the end of January 2015, and in April we started shooting the film. It turned out that Eva Kor is coming to a trial in Germany, we only needed to turn on the camera and to document it. This is how film Enkel came to be', stated Reljic.
Audience was interested to know whether Rainer Höss would forgive his grandfather or if there is a possibility for him to do so.
Höss decidedly said 'there is no possibility to forgive his grandfather and other members of family' and that 'it is more likely for all hell to freeze'. He clarified that he has no communication with Höss family which considers him renegade due to his attitude about grandfather.
Further on, the Hungarian film 'A Woman Captured' by Bernadett Tuza-Ritter which reveals a shocking occurrence of modern slavery in contemporary society, in the heart of Europe, through destiny of protagonist Marish who lives as a slave of one Hungarian family for more than a decade, was screened at the Festival.
Film Festival lasts until tonight in Podgorica and Kotor, and it is organised with the support of European Union Delegation to Montenegro, Commission for Allocation of Part of Revenues of Games of Chance of Government of Montenegro and Ministry of Culture of Montenegro.