Centre for Civic Education (CCE), on the Day of Journalists of Montenegro, takes the opportunity to congratulate to all journalists in Montenegro who, despite the unfavourable environment for work and pressures they face, still contribute to the right of all citizens to be timely and objectively informed. At the same time, the CCE reminds that situation in the media sector in Montenegro is extremely concerning, and that precisely those journalists wishing to do their job professionally are placed in a rather unfavourable position.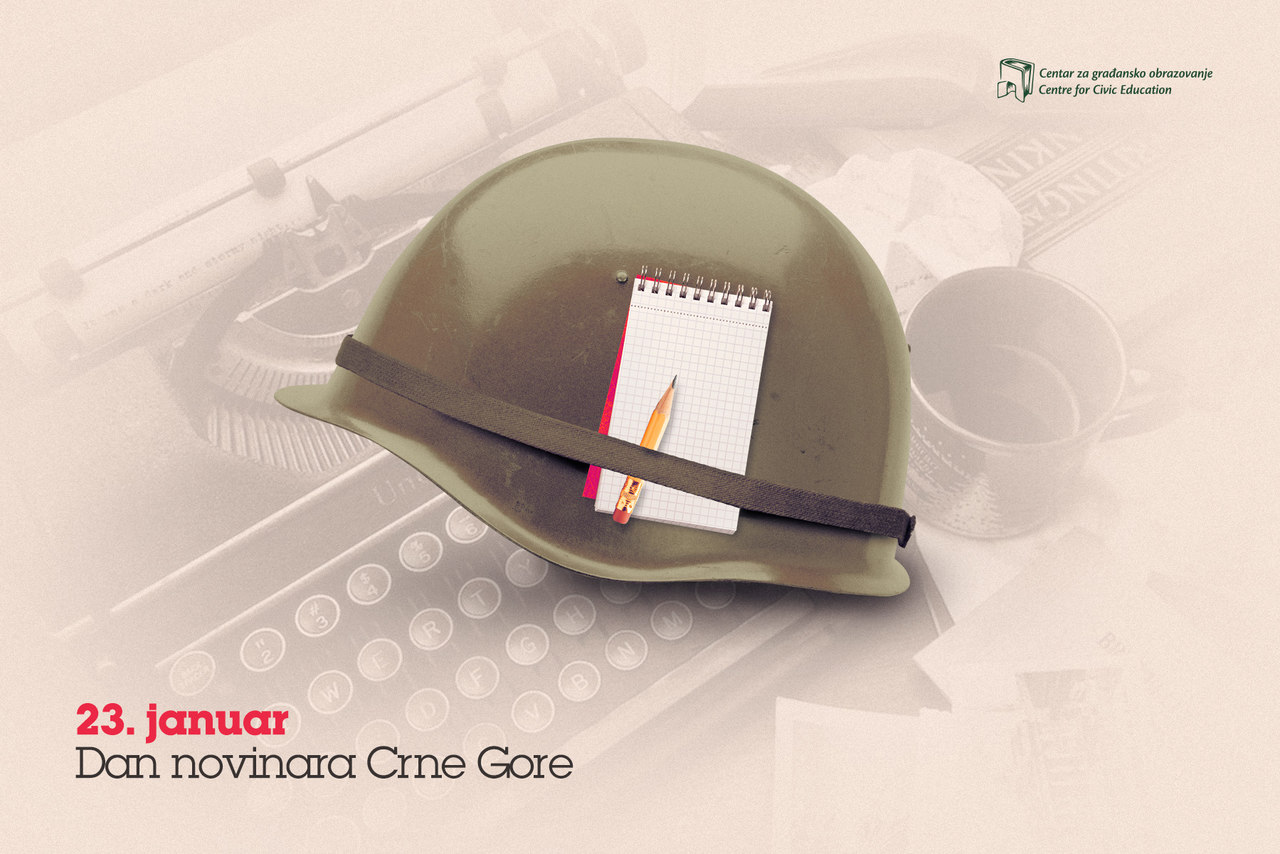 Freedom of media, objective and independent reporting represent the backbone of every developed democratic society, but its mirror as well. The Montenegrin mirror is blurred by the continuous attempts of authorities to topple investigative, critical and free journalism and to, through various forms of pressure, prevent journalists from doing their job. The authorities are obliged to provide all media and journalists with conditions for work without pressure and any form of censorship. Unfortunately, nothing was done in this direction last year.
On the contrary, the position of journalists and media is getting worse, with the tendency for this decline to continue. This is confirmed also by the recent activities of the authorised Ministry of Culture, which instead of encouraging creation of supportive environment for work of the media, is implementing activities that further ruin the already fragile media scene. The umbrella Media Law, which draft is in the process of public discussion, confirms this the best. By subsequent changes of proposal agreed by the inter-sector Working Group and by ignoring the recommendations of international experts, the Ministry of Culture rendered meaningless even this attempt to regulate the media area and to improve and protect position of journalists.
Therefore, instead of idle congratulations and declarative support, we invite the authorised Ministry of Culture and the Government of Montenegro to use concrete activities to enable Montenegrin journalists to exercise their watchdog role, without undue political and other influence. The first step in this respect can be the acknowledgement of work of the Working Group on the Draft Media Law and recommendations that came from the European Union.
Ana Nenezic, Programme Coordinator