Centre for Civic Education (CCE) organized Youth Intercultural Camp from 11 to 14 April, at Ivanova korita, within the framework of the project Education for Multiculturalism and Interculturalism, supported by the Ministry for Human and Minority Rights of the Government of Montenegro.
Youth Intercultural Camp was attended by 24 high schools pupils from nine Montenegrin municipalities as follows: Rozaje, Niksic, Podgorica, Plav, Bijelo Polje, Cetinje, Pluzine, Mojkovac and Gusinje.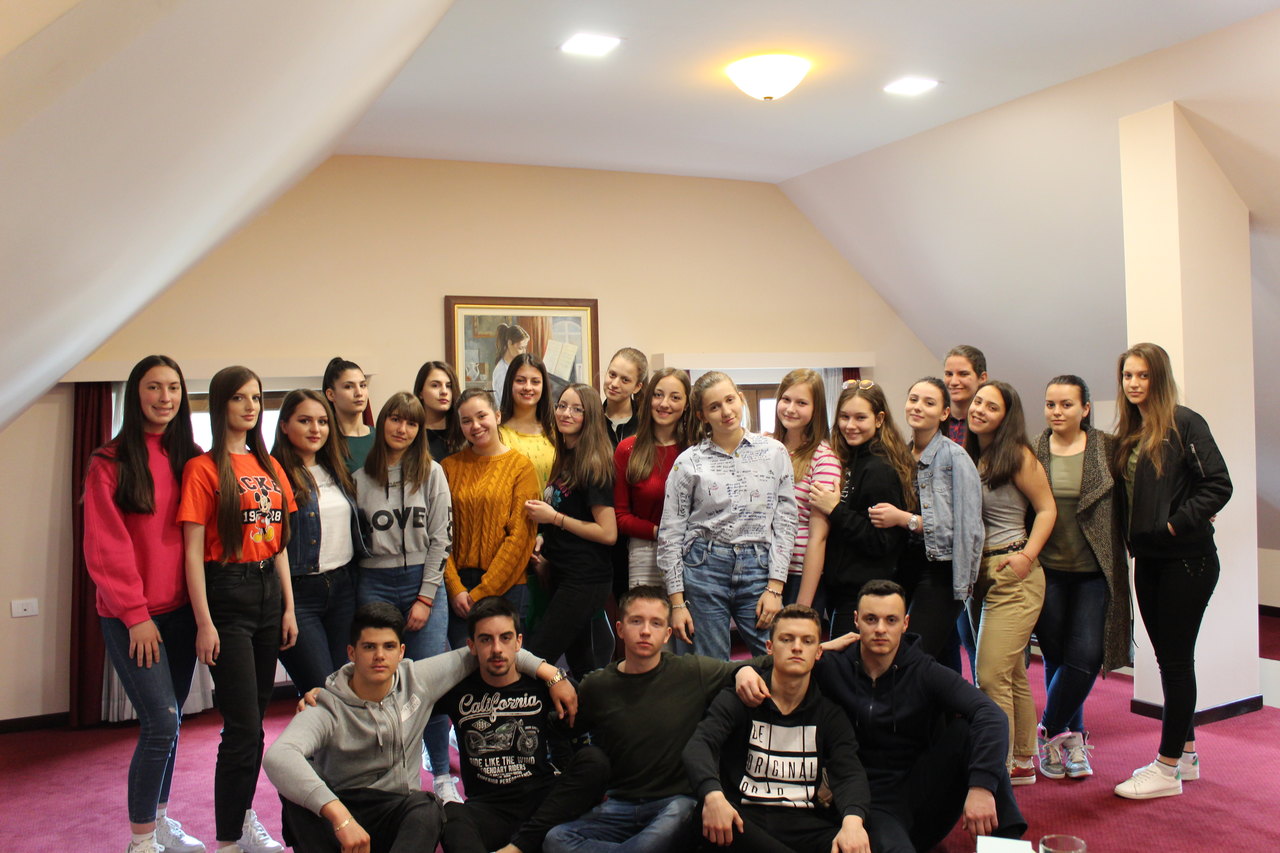 The four-day intensive programme was composed of 15 sessions during which the participants of the camp were learning about the importance of culture and art in promoting and fostering multiculturalism and interculturalism, challenges of multiculturalism in Montenegro, concept of multiculturalism and interculturalism, antifascism in Montenegro, stereotypes and prejudices as obstacles to intercultural dialogue, conflicts as the imminence of coexistence in multiethnic environments, causes of conflict, peaceful conflict resolution. Furthermore, the participants have also learned  about the role of young people in promoting and advocating multiculturalism and interculturalism, development of intercultural sensitivity and understanding of diversity, position and challenges of Roma community in Montenegrin multicultural society, as well as intercultural education as support for the fight against ethnic distance among young people.
Lecturers at the Youth Intercultural Camp  were: Janko Ljumovic, professor at the Faculty of Drama Arts at the University of Montenegro, Dusko Vukovic, journalist and public advocate of Coalition for RECOM, PhD Vladimir Pavicevic, President of the Society for Research of Policy and Political Theory, Milos Vukanovic, historian, Tamara Milic, psychologist, Milos Knezevic, PR/ Programme Associate in CCE, Jelena Nedovic, Advisor of Protector of Human Rights and Freedoms of Montenegro, Elvis Berisa, Executive Director of the NGO Youth Roma Organisation "Walk with us – Phiren Amenca" and Biljana Maslovaric, sociologist.
The objective of the project  Education for Multiculturalism and Interculturalism is to contribute to the promotion of equality and respect for rights of minorities and other national minority groups in Montenegro. In addition, the project aims to contribute to the understanding and affirmation of the principles and values of interculturalism in Montenegrin society.
Milos Knezevic, PR/ Programme Associate