Communication within the community plays an important role in prevention of radicalism and violent extremism, since lack of adequate communication generates fear, which further creates space for manipulation and can lead to conflict, as it was concluded today, at the second public debate 'Dialogue in the community – prevention of radicalization and violent extremism' organized by the Centre for Civic Education (CCE) in Bar.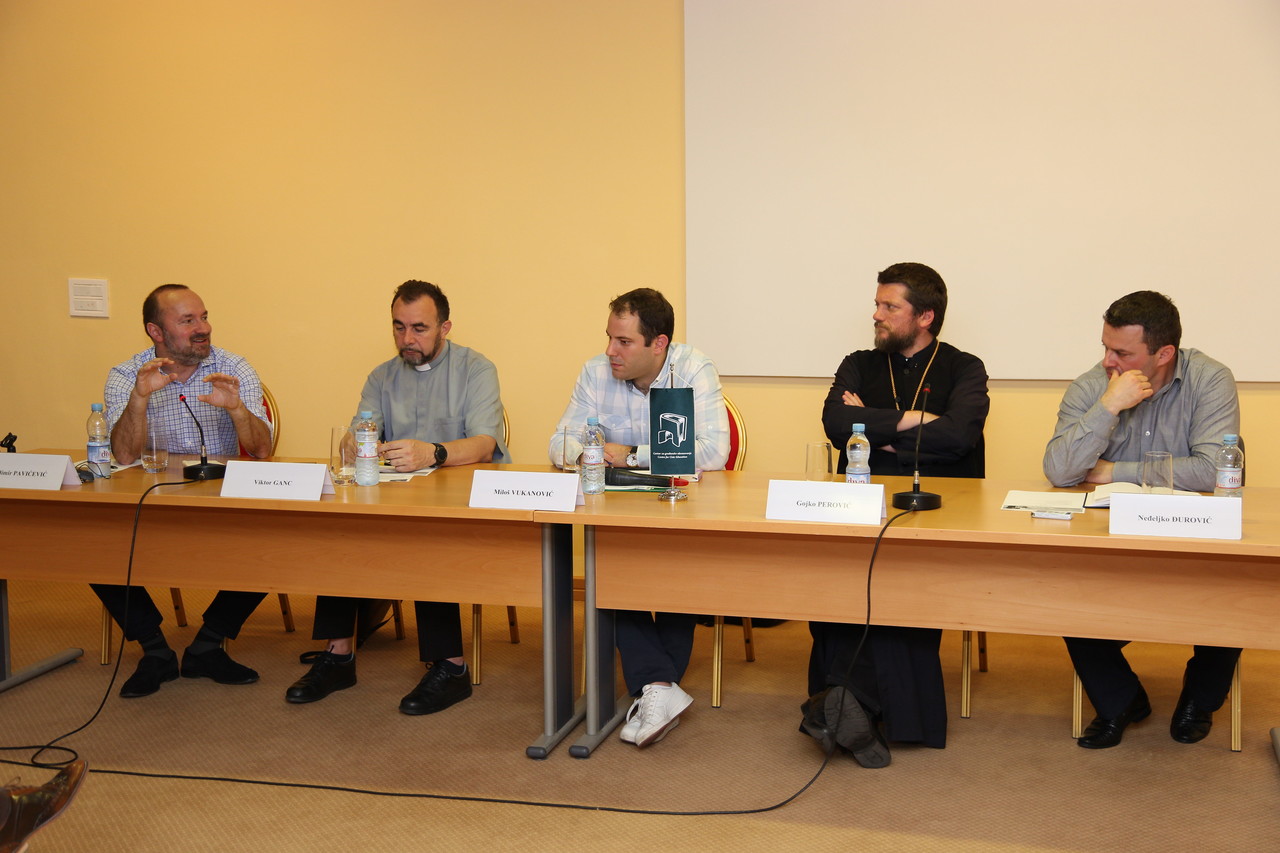 Milos Vukanovic, historian and CCE programme associate, emphasized that the problem of radicalism on the global level is becoming apparent due to the weakening of democratic mechanisms and limitations imposed for civil rights, which stimulates violent tones and various forms of extreme behaviour. 'Thus, this is a global, but also a very local problem where the local community and educational system that should prevent radicalism and extremist ideas are on the front line,' he concluded.
Gojko Perovic, rector of the Cetinje seminary, pointed out that radicalism can be perceived in the basis of every religion 'because without radical concept of certain ideas there would be no religion, and as an ideal example of extremism, we can mention more than a modest monastic life.' He said that 'religion as such implies emotions, cultivating love for God that is invisible, and hence the love for people also arises. However, despite the examples of spreading peace, forgiveness and love for others, people often perceive religion as something radical. All this imposes a conclusion that knowledge, exploring and questioning all the aforesaid is the right way to suppress negative attitudes.'
Viktor Ganc, priest of the Catholic Church and director of the Don Bosco Centre, stated that 'radicalism as a phenomenon does not have to be negative, it can be positive and expressed, for example, through radicalization of education. It is very important that all its individuals in the community are involved, to focus attention on people, without any division based on national, religious or other affiliation, which is also one of the objectives of the educational centres.' He concluded that 'the best manner to eliminate negative attitudes towards different groups, such as refugees, but also toward those who are just different from us and toward whom we have prejudices is dialogue, listening to others, as well as through formal and informal education.'
Vladimir Pavicevic, president of political party Montenegrin, believes that in the prevention of radicalization and violent extremism, the key factor is the dialogue. 'Young people are developing their system of values, ideas and on that basis perceive and comment on what is happening around them. But as individuals we do not live alone, in ourselves, with ourselves. Namely, man as a social being acts in a society where he meets the same, similar or different attitudes. A society whose part we are, should foster principles and values that provide good life in the community, it should react and prevent development of radicalism and chauvinism that are extremely dangerous not to become dominant,' stated he. 'The principle that I always choose, and which should always be given legitimacy, is the principle of moderation, which means rational action in the community,' explained Pavicevic.
Nedjeljko Djurovic, civic activist, said that 'in combating these phenomena, great importance in shaping opinions have formal and informal education, on the one hand, and media, on the other hand, that through their objective reporting, without hatred, can create favourable climate within healthy community, eliminate prejudices and break stereotypes. Dialogue serves to expand knowledge, but also to re-examine our attitudes, which is not dominant in our society.' As a negative segment of today's functioning of young people, he sees social networks that have taken time from reading books, face-to-face socializing and direct peer communication and exchange of views.
The public debate gathered around 40 participants, students of Economic and Catering High School in Bar and councillors of Parliament of Bar. The following public debates 'Dialogue in the community – prevention of radicalization and violent extremism' will be held in Tuzi, Plav, Rozaje and Bijelo Polje, and these lectures are organized within the framework of two projects Safe Net and Education for Multiculturalism and Interculturalism, supported by the US Embassy through the Fund for Active Citizenship (fAKT) and the Ministry of Human and Minority Rights of the Government of Montenegro.
Maja Marinovic, Programme Assistant