Executive Director and Development Coordinator at the Centre for Civic Education (CCE), Daliborka Uljarevic and Damir Nikocevic, met with the delegation of the Finnish Ministry of Foreign Affairs, led by the Minister for Foreign Affairs Peka Havista.
Given that one of the four priorities of the Finish EU Presidency represent common values ​​and the rule of law, the focus of the long and substantive discussion was on the judiciary, fight against corruption and organized crime, media freedom, environment in which NGOs operate and position of critically oriented NGOs, human rights as well as other related socio-political issues.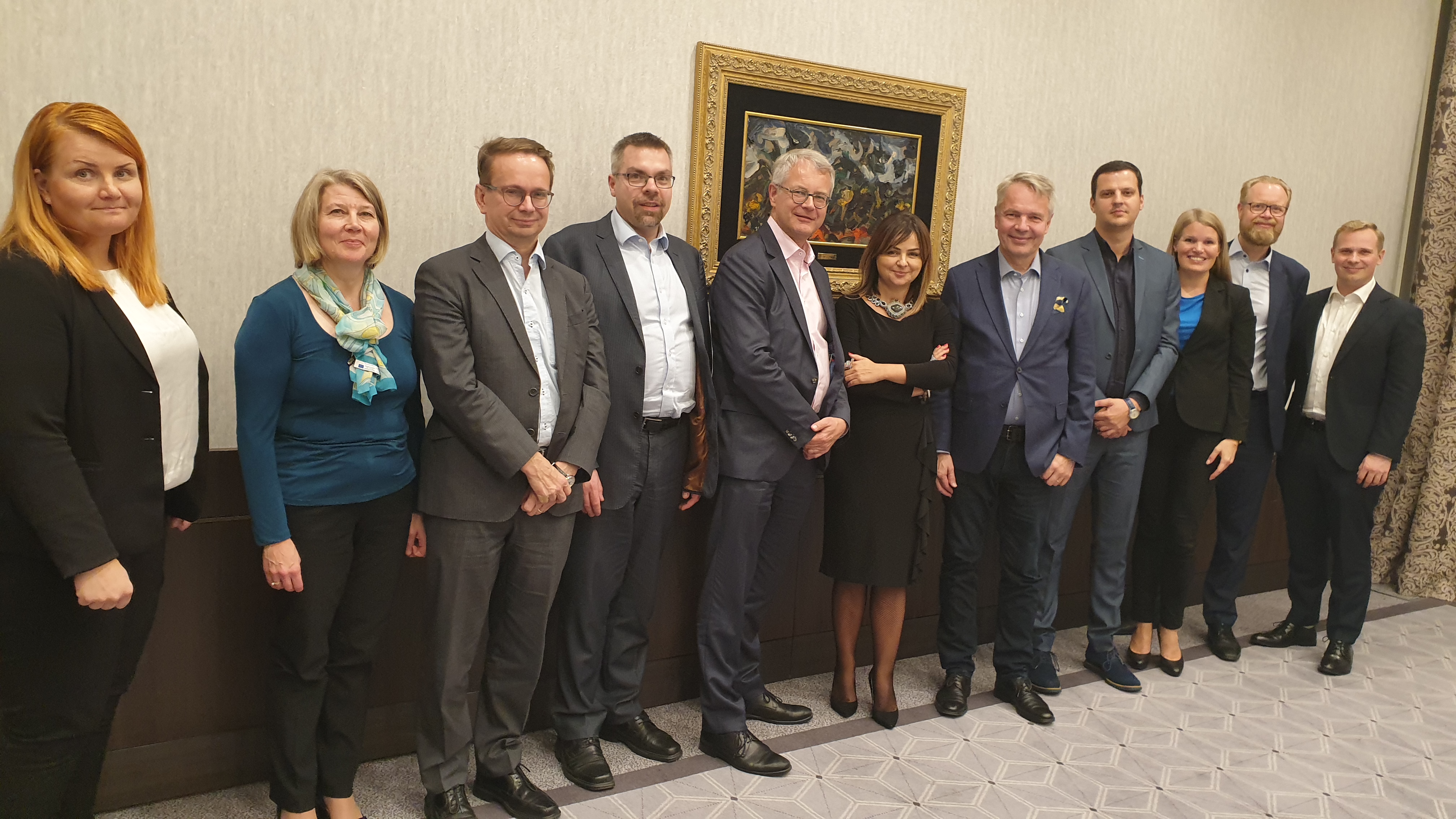 Uljarevic emphasized the importance of the EU accession process for overall democratization of Montenegrin society, but also noted that in many areas we have stagnation, and in some regression, which is concerning taking into account how long Montenegro has been in accession negotiation process.
Uljarevic also pointed out the importance of the support that Finland gives to Montenegro and region of Western Balkans in general as well as in the context of the current EU presidency, stating that it is very good that Finland put accent on the rule of law when assessing countries' progress towards the EU.
She concluded that the Government, the European Union and the EU member states have the partner in the civil sector that will always, on the basis of facts, talk about the accession process, assessing that it is the best contribution to genuine reforms and Europeanization of Montenegro.
The meeting was also attended by the Finnish Ambassador, Kimmo Lähdevirta, as well as a seven-member team from the Cabinet of the Minister and from the Ministry for Foreign Affairs of Finland.
Maja MARINOVIC, Project Assistant