Centre for Civic Education (CCE) organised from 14to 18 October second five-day long workshop on filmmaking and media in the field of human rights for elementary school pupils aged 11-15. In this manner, they got familiar with the film and ways of communicating human rights through film. The workshop is part of the project FAST FORWARD Travelling Film factory.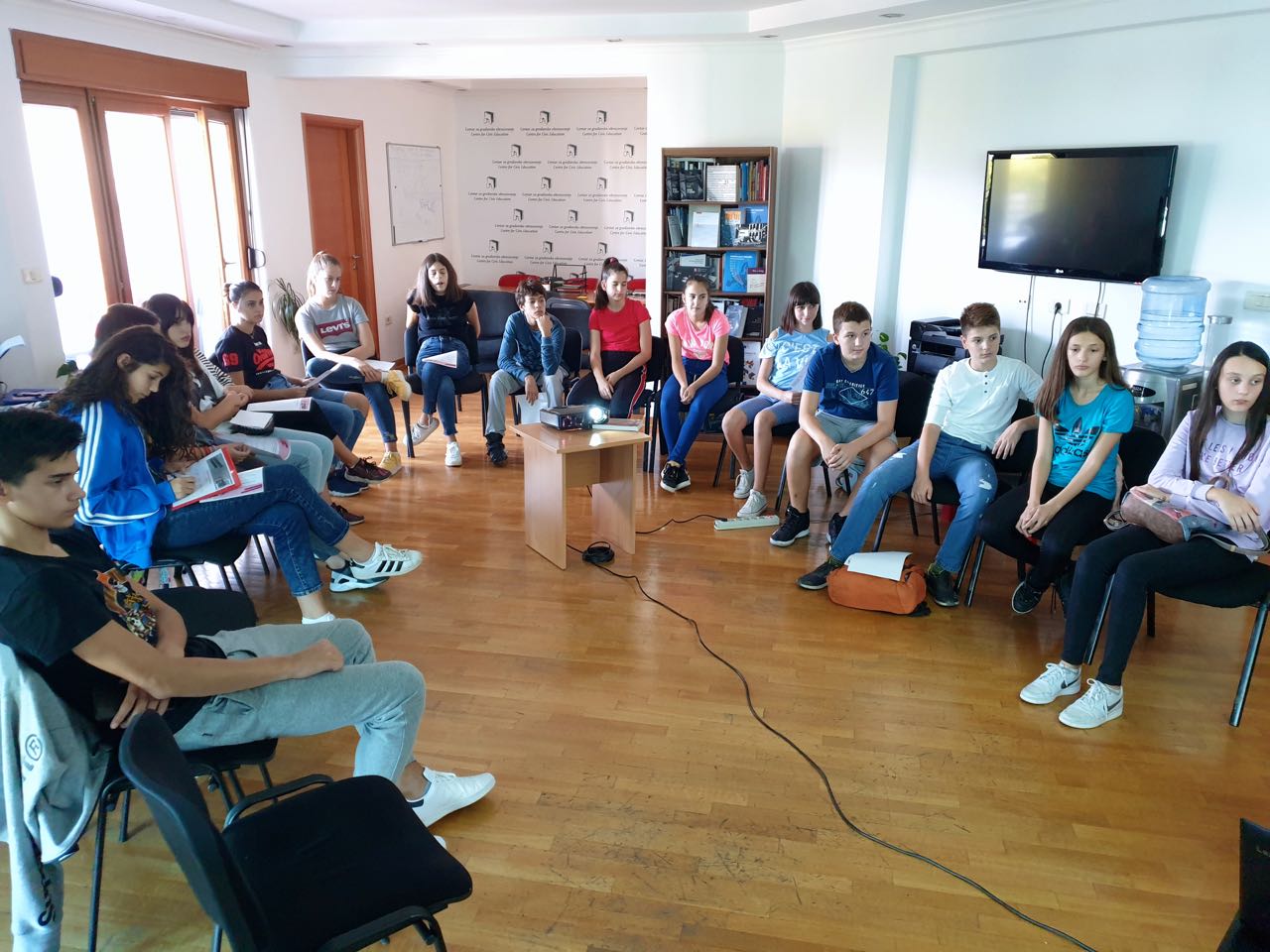 Five-day long workshop helped to elementary school pupils to gain basics of film art and to develop their skills in order to address the topic of human rights in visually creative approach. Through five modules, they got familiar with basics of film language and grammar, theoretical and practical camera work principles, ways in which film represents not only fun but a serious art expression. Furthermore, they were learning on ways of putting recorded material together in one narrative part, as well as about the rules of storytelling through audiovisual media. Prominent directors, Andro Martinović and Nemanja Bečanović, worked with them, combining lectures and exercises.
Andro Martinović, movie director and director of Montenegro Cinemateque, assesses that "evidently there is a gap in educational programmes for children and young people when it comes to film. The CCE's workshop gives an insight into film basics, and not only into film as an independent art expression, but also as a manner to shape our attitude to the world in which we live. I was especially thrilled with the elementary school pupils active participation and their curiosity whenever they learnt something new. Because the first thing we learn is how to see, and there are different ways to see things".
Martinović also states that is is "noticable how new generations lack attention and patience for more complicated narrative forms and that is something we need to work". He explained that Montenegro Cinemateque already has activities which include young audience (i.e. the Young Audience Award). "That is another signal to the Ministry of Education that the educational system needs to be reformed in order to keep up with contemporary times which is fast forwarding", recommends Martinović.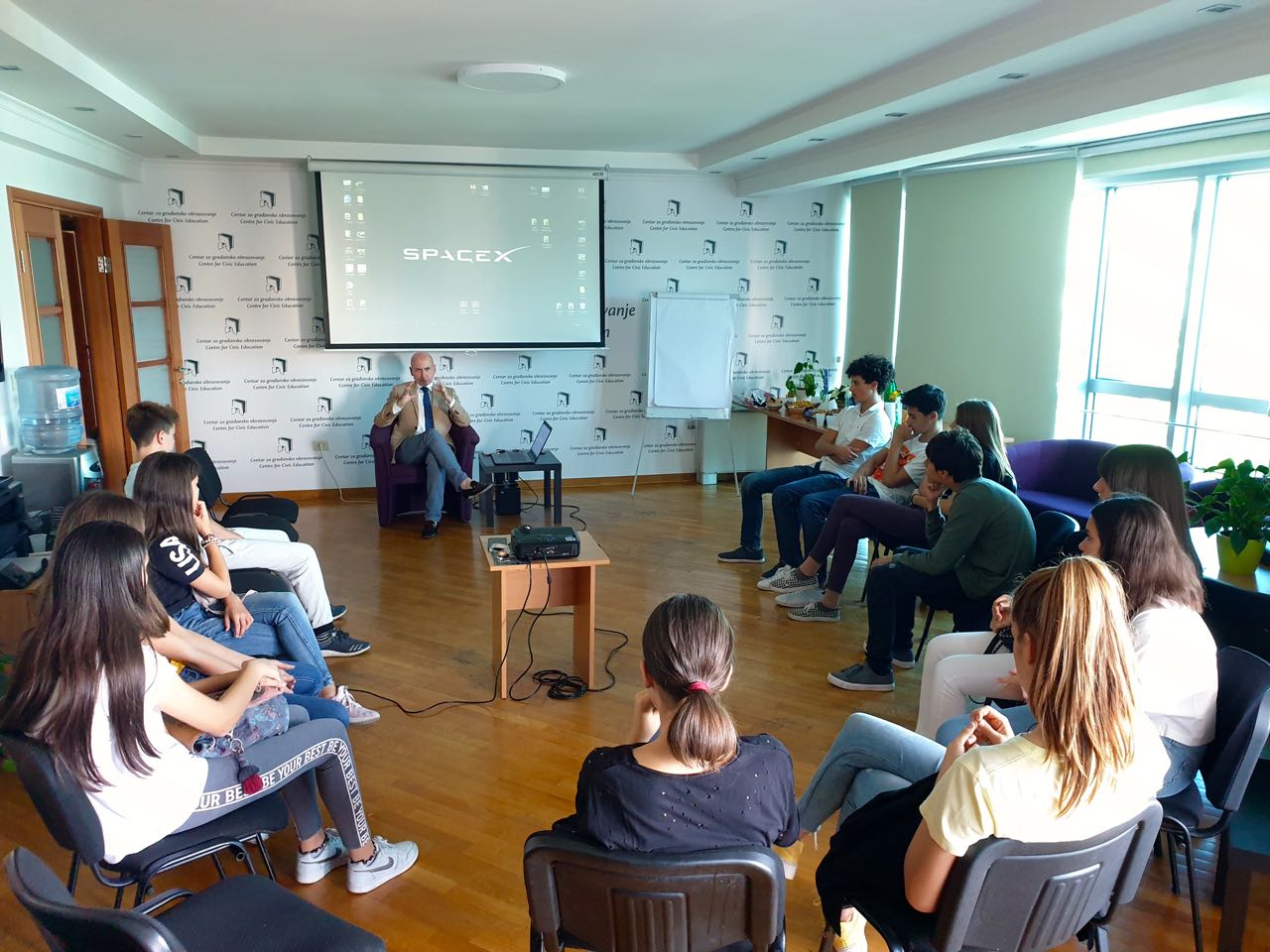 Vuk (13 years old), pupil of elementary school "Pavle Rovinski", reflected on the workshop says: "These five days have been very inspiring. I learned how fun it is to prepare for a film shooting, what it means to direct and to edit. I enjoyed film screenings, which we watched from perspective new to me. I shared my impressions with friends from school and I suggested them to take part in this workshop that connects learning, socialising and creativity."
Lazar (12 years old), pupil of elementary school "Sutjeska", also states the workshop was "interesting, creative and exciting. I learned what is shot and what it consists of, what is scene, how many frames a shot can have and from which angles a scene can be recorded, how shots are being edited etc. I would highly recommend this workshop to all my friends because it can also be useful if they want to become directors."
Five-day long programme was successfully completed by 20 elementary school pupils from two schools based in Podgorica – "Sutjeska" and "Pavle Rovinski". Certificates for successful participation were given to: Mirja Gegović, Maša Bojić, Iva Stanković, Lana Malbaški, Manja Manojlović, Maša Džudović, Doris Vučinić, Mina Tomašević, Vuk Vukčević, Anka Mijušković, Aleksa Martinović, Lazar Kaluđerović, Lana Damjanović, Vuk Berberović, Dušan Đurović, Majda Pilica, Marcellina Bozzola, Anastasija Radoman, Ana Martinović and Mia Knežević.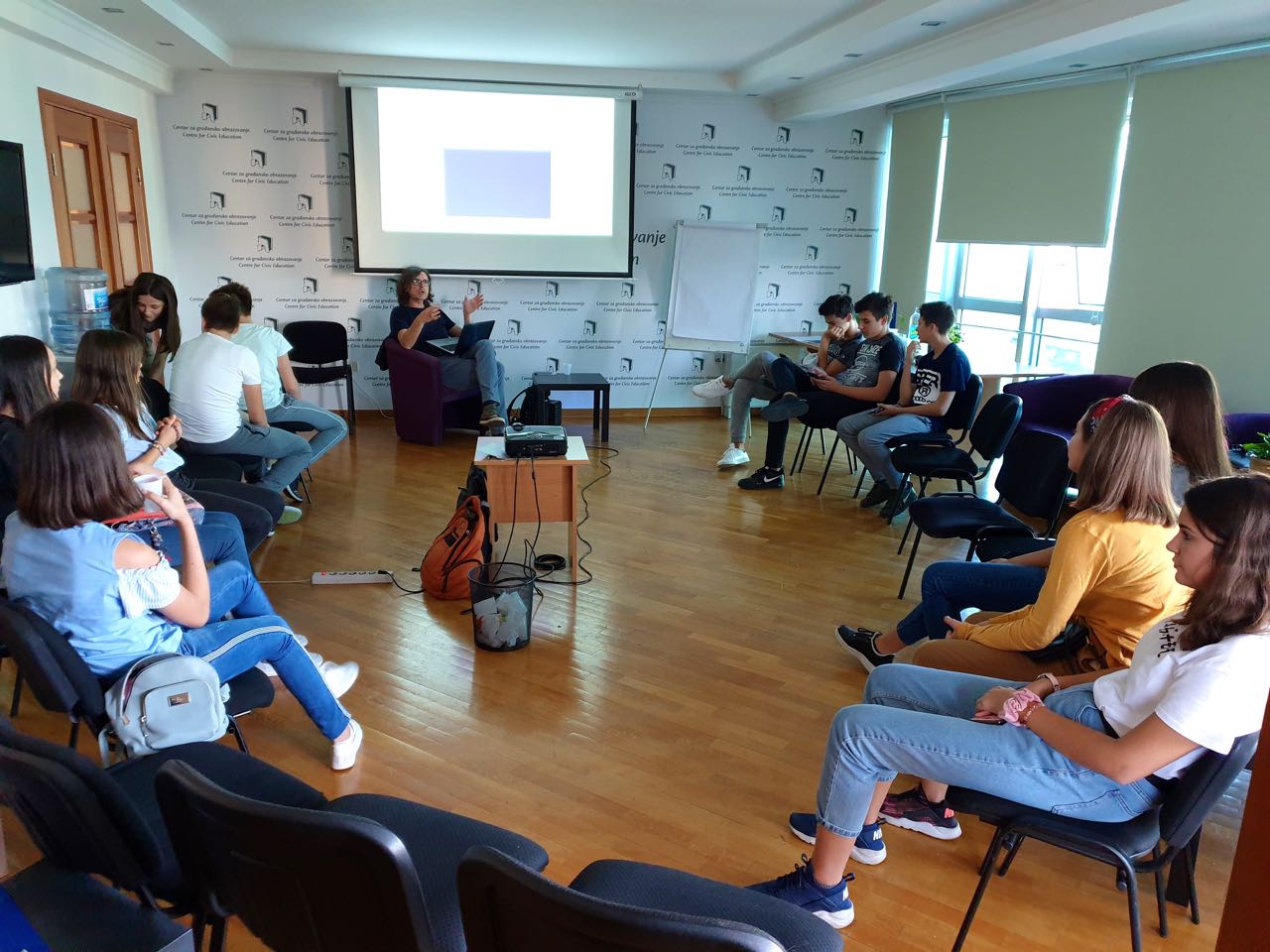 FAST FORWARD Travelling Film factory is part of the CCE activities aiming to position human rights topics within youngest in the education system, so they could develop further interest for the human rights concept and learn how engaging movies can influence the society we live in.
Vasilije Radulović, project assistant