Centre for Civic Education (CCE) organised today training for future professionals in the field of education on the topic 'Homophobia and transphobia prevention and education in Montenegrin high schools', within the project NO to discrimination, YES to differences, implemented with the support of the Ministry for Human and Minority Rights.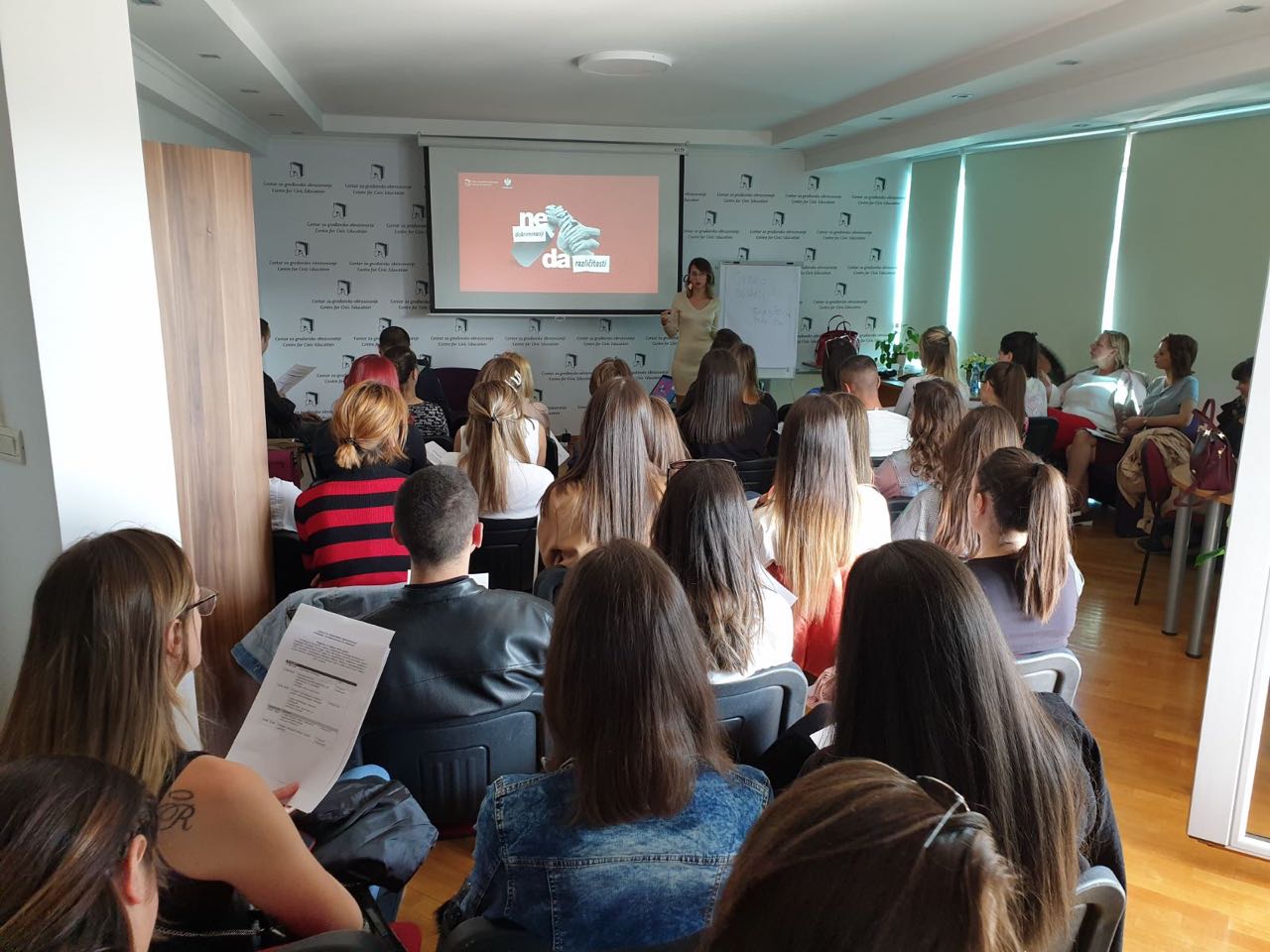 Željka Ćetković, CCE Programme asssociate and coordinator of that project, reflected on the results of CCE's research on public opinion on LGBT rights and shared part of the experience from 11 workshops in 10 Montenegrin high schools, emphasizing how important it is for the education of future psychologists, pedagogues and sociologists to work with LGBT students with sensibility and attention. She also stated that it is crucial to adequately present this topic to non-LGBT young people, in order for them to know how to address LGBT peers and to prevent consequences that ignorance can create. "Many LGBT high school pupils prefer to droup out from school or take part-time exams because of bullying, which only intensifies marginalisation of LGBT persons and limits their educational, and consequently, professional opportunities", stated Ćetković.
Biljana Maslovarić, PhD, director of the Pedagogical Centre of Montenegro and trainer at the training, indicated that educational system needs to develop mechanisms of intercultural sensitivity and that she sees how stereotypes and prejudices reflect within educational practices. "Inclusive education is an approach which implies inclusion of all existing differences, and it is based on the Convention on Human Rights, where every human being, regardless of race, sexual orientation, language, gender identity etc. has the right to quality education", explained Maslovarić.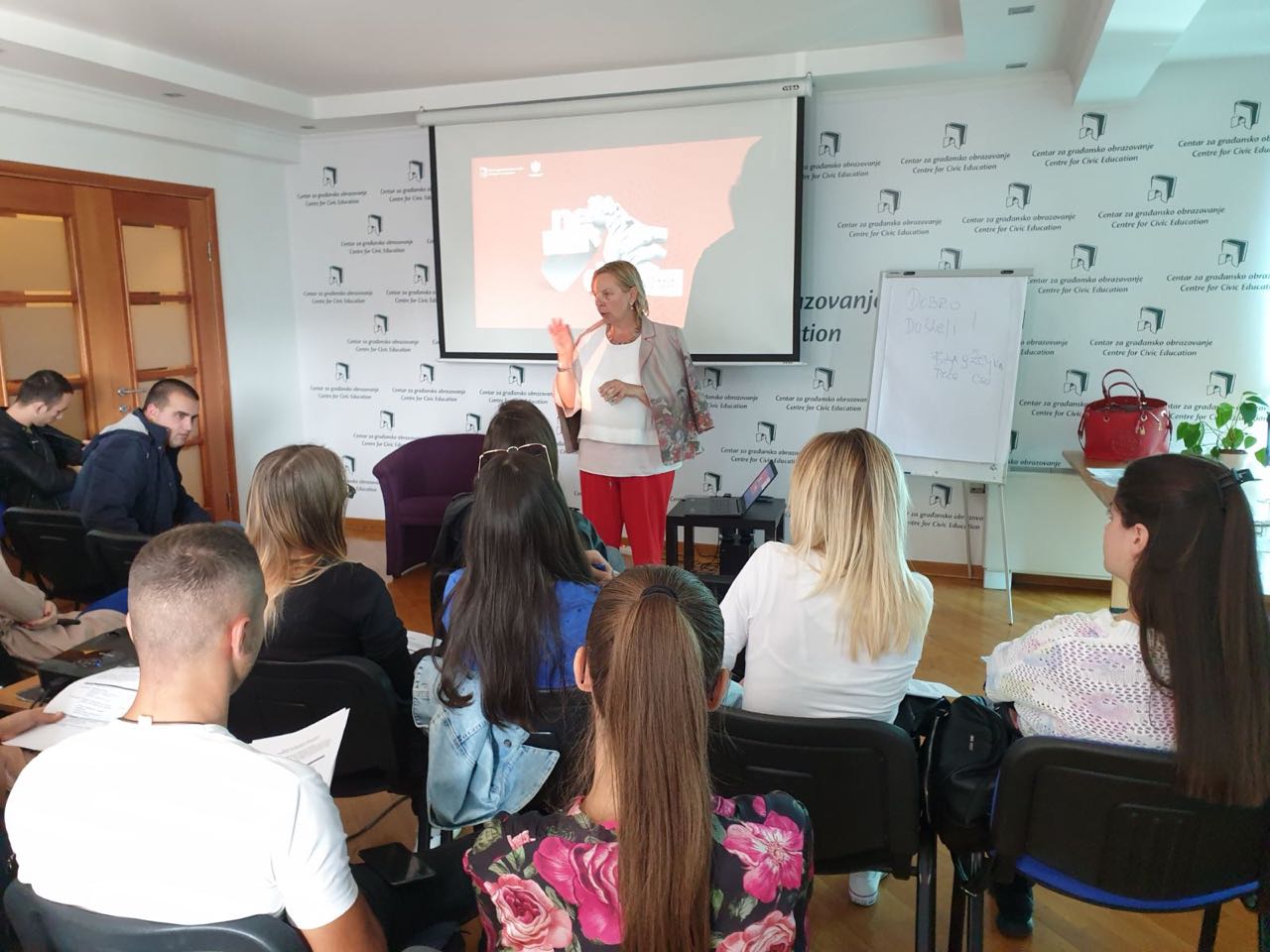 Student of the Pedagogy Department and participant at the training, Andrea Cicmil, from Danilovgrad, assesses that graduates from Humanities have a lot of work in front of them. "Apart of their families, we are the most important persons for development of a child, we are there to accept all kinds of differences. Unfortunately, we do not have enough education on this topic at the faculty, even though it occasionally comes up. Hence, it is very important that non-governmental organisations organise as many educations like this, as possible."
Student of the Psychology Department and participant at the training, Vladan Šturanović, from Nikšić, states that "on this training I could learn about different approaches to LGBT rights, the life of LGBT people in Montenegro in general and what they face on daily basis. I think it would be nessesary to conduct ,healthy' campaigns that would focus on high schools with an objective to facilitate acceptance, as the first step in improvement of LGBT persons' rights and their general position within Montenegrin society."
Student of the Sociology Department and participant at the training, Jovana Šarčević, from Bijelo Polje, assesses that  "these workshops are very instructive and it would be good if they are more frequently organised, as well as to have high school pupils included. As somebody who will work with pupils in future, I will do my best to encourage them to accept and respect differences instead of rejecting those who are different."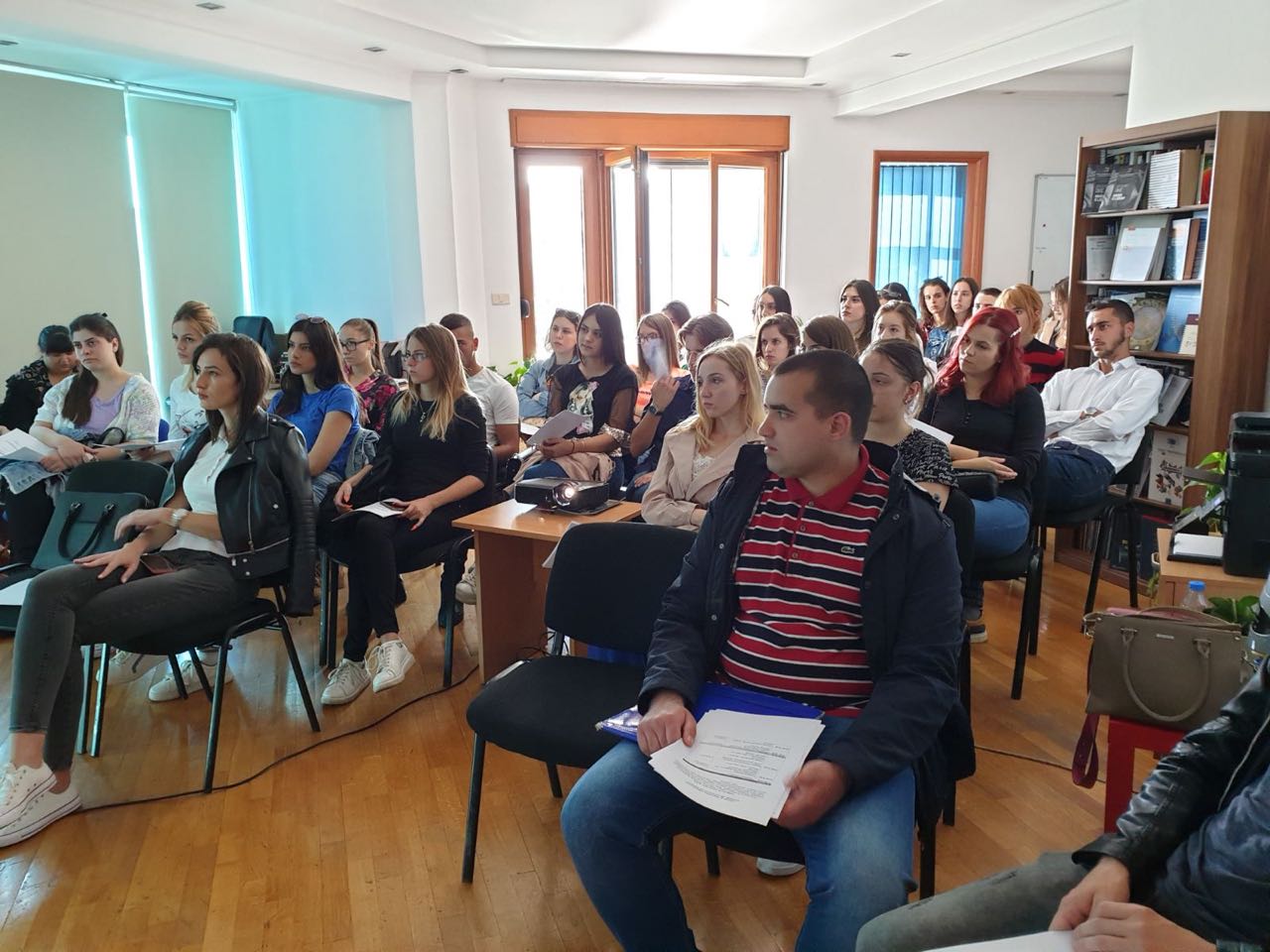 In overal, 35 students of the Faculty of Philosophy of the University of Montenegro, from Pedagogy, Psychology and Sociology departments and from different Montenegrin municipalities took part at the training. They improved their knowledge in basic terminology regarding activism and LGBT rights, as well as problems and needs of LGBT pupils, and impact of different opinions on homosexuality in high schools when it comes to work with LGBT persons. Furthermore, through discussion, interactive exercices, sharing experiences and film screening, the trainees adopted new approaches and manners of support to LGBT students, in order to be part of continuous education on LGBT human rights.
Maja Marinović, project assistant