Centre for Civic Education (CCE) organized, from 5 to 26 February 2020, the second Traveling Film Factory, within the project 'Let's FAST FORWARD gender equality', which included film screenings and accompanying discussions in five Montenegrin high schools aiming to face gender stereotypes and to promote gender equality.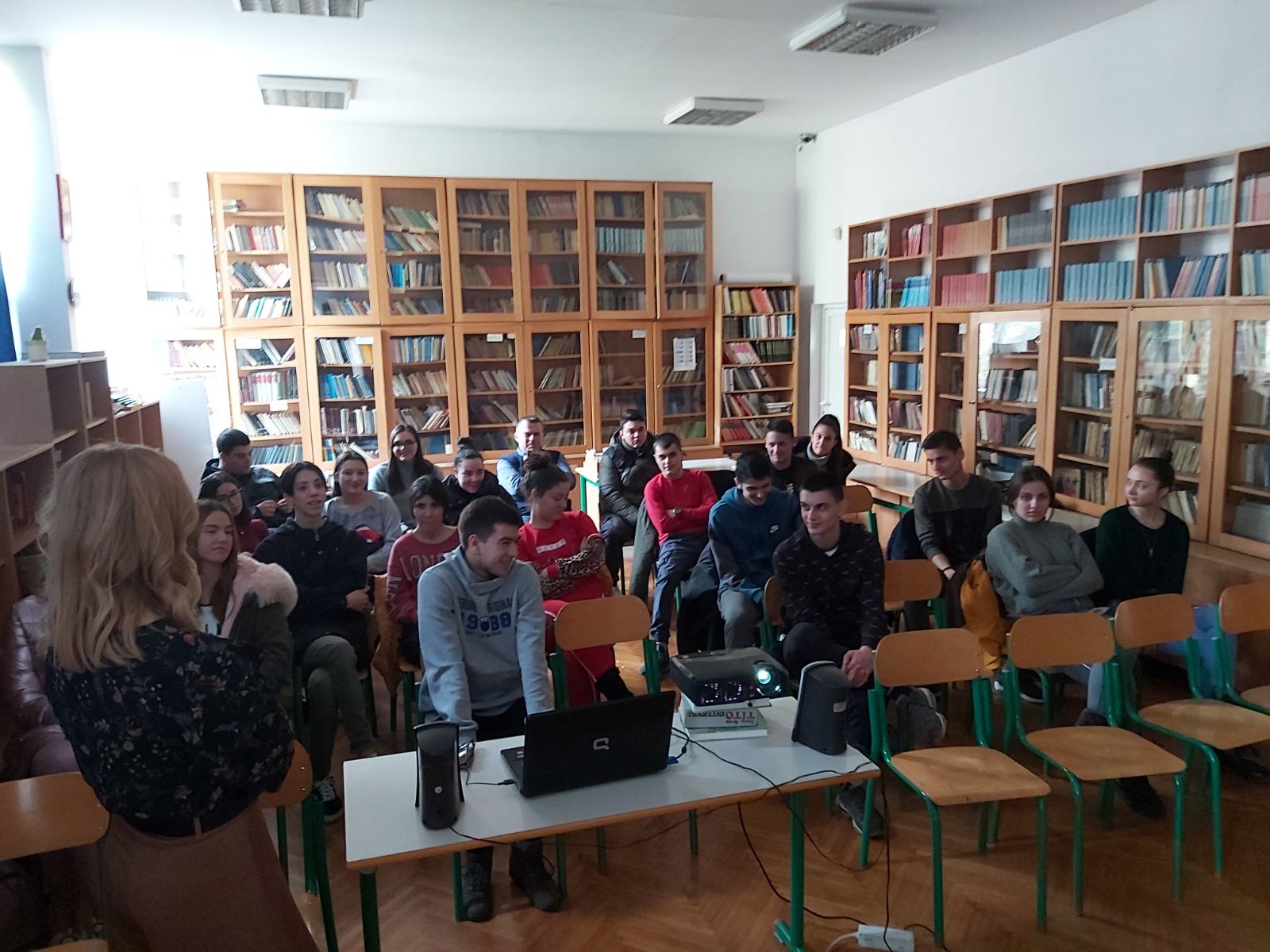 The issue of gender equality and gender-based violence is still sporadically gaining importance within Montenegrin public discourse, i.e. at the time of the adoption of the Istanbul Convention and its ratification in Montenegro. However, despite the efforts of a large number of great women's NGOs, there is still a need for broader support and a range of different approaches of numerous actors in order to be adequately positioned.
Within the Traveling Film Factory, two films that addressed women's rights and women in various life situations were screened, bringing powerful messages through poignant stories about women fighting for their rights – 'Night Session' and 'Day Release'. These films had their Montenegrin premieres at the X Human Rights Film Festival FAST FORWARD Montenegro 2019. They were watched and discussed through the prism of gender equality by 180 high school students from Mixed high school 'Andrijevica', Mixed high school 'Beco Basic' in Plav, Secondary School for Economics and Hospitality in Bar, Gymnasium 'Slobodan Skerović' in Podgorica and Mixed high school 'Golubovci'.
Project Let's FAST FORWARD gender equality! aims to influence raising of awareness about the importance of gender equality and the need to combat gender-based violence, through a creative concept that FAST FORWARD Festival offers. The project is supported by the Ministry of Human and Minority Rights.
Tamara Milas, Human Rights Programme Coordinator at the CCE